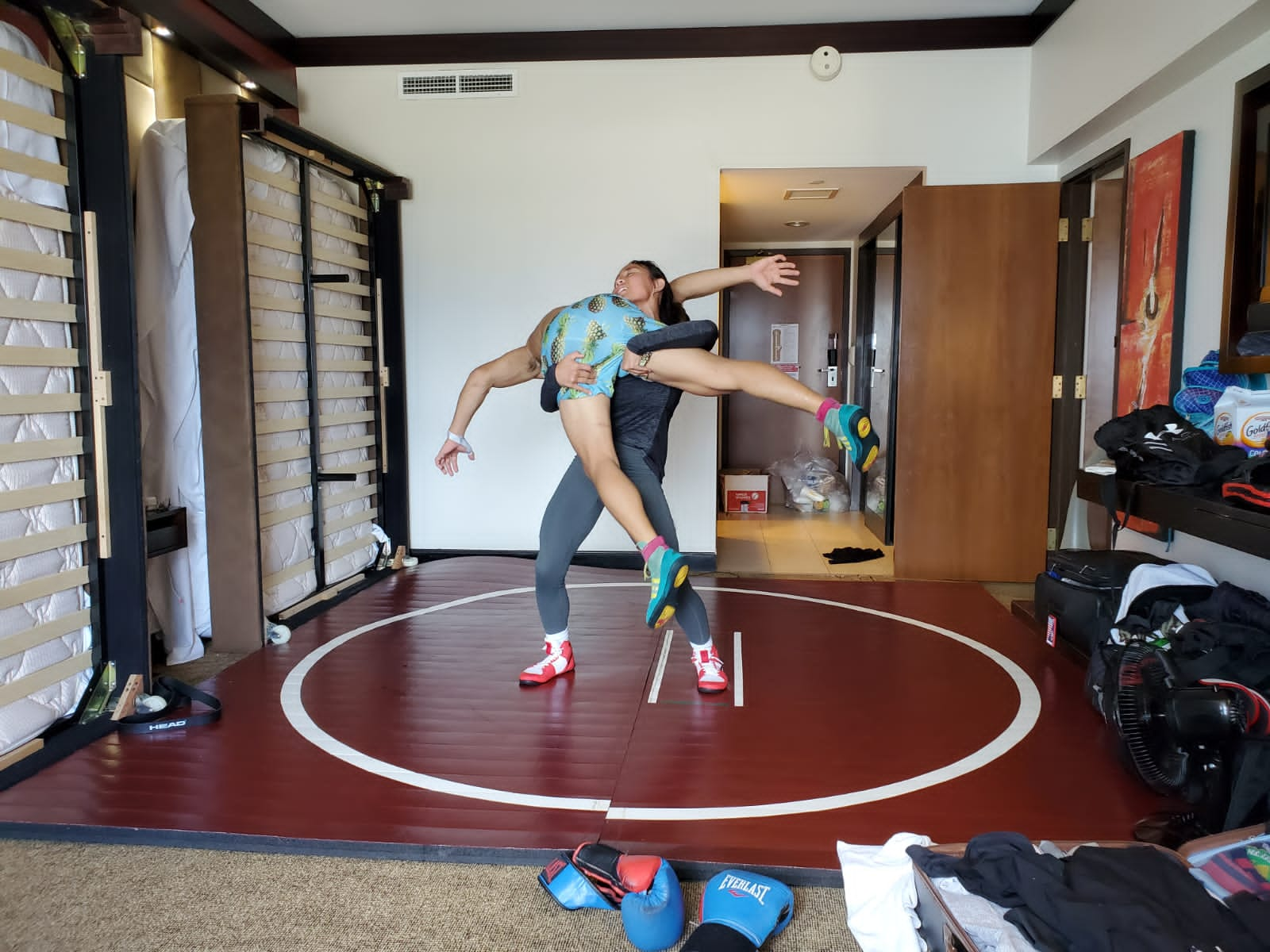 By Patrick Lujan
Some of Guam's best fighters are currently battling a different kind of confrontation. The fight against claustrophobia as they serve the mandatory 14-day quarantine in a Tumon Bay hotel upon arrival from the states.
Brand new UFC fighters Roque Martinez and Trevin Jones just arrived back home this week from Las Vegas and even the Ikei family is in town and quarantined.
Chad Ikei is no stranger as the strength coach has been back to Guam for years developing high school football players and hooking them up with collegiate teams. His son Chance is a former Arizona State wrestler and an aspiring MMA fighter while daughter Tiare is a member of the USA wrestling team. They are back on island for the funeral of their grandfather.
All have tested negative for the coronavirus, yet are still required to hunker down for two weeks.
So what do you do when you're a combatant sequestered in a small square? You improvise.
Martinez, who dropped his UFC debut, has been in since Monday night and said it's been pretty rough.
"Plans are to keep up a daily routine of workouts and some time in the balcony to ease the mind a little bit," said Martinez, who's three floors above Jones and the Ikei's. "Also talking with the family often to help keep some sanity."
Guam's heavyweight GOAT has made due by using the mattress as a punching bag and happened to have some workout accessories along with him.
For those who haven't had that quarantine experience, you can not leave the room – period. Food is delivered and maybe some necessities can be dropped off to the hotel from your family, like your Playstation.
"I got my Playstation dropped off last night, so that's a plus," said 5-Star Jones, who's coming off a huge win in his UFC debut on August 23.
However, it's the mental part of the isolation that will challenge Jones, who's been in the room since Wednesday night.
"It's very depressing for anyone. We are fighters, so our mental game is a lot stronger than the average person. So the first thing I had to do was control my mental game and let my mind know that this thing will come to an end.
"Starting today, I'll be doing workouts for an hour and a half every day. We just have to bite down just like a fight and hang in there. Right now it's all a mental game."
On the same floor as Jones is the Ikei family: father Chad and his five kids booked in adjacent rooms. Their mom has been here for a few weeks for the final days of grandpa.
As a very active family that does intense training on the daily, they too have restructured the hotel room to make due of their much-needed combative activities. Talk about proper planning when you can borrow mats upon arrival!
"We have to focus on the things that we can control and that's our effort and mindset," said Chance. "We were prepared for the 14-day quarantine so we brought what equipment was necessary for us to train in the room. We were taught that no matter what obstacles we face we must be resilient and find ways to get things done. We're here to say goodbye to our grandpa & grandma and I know they'd want us to keep working hard to achieve our dreams."
Because of the emergency trip for their grandparents, Tiare Ikei had to sacrifice competing at the U.S. Senior Nationals on Oct 9-10 but she does plan to make it to Jr. World Team Trials scheduled for Oct 23 wearing the USA uniform.
"It's not the way we'd like to visit Guam, saying our last goodbye to our grandparents and being locked up in a hotel for 14 days. But our parents taught us that family is everything and that's why we're here," said the 19 year old Tiare. " We will continue to workout everyday probably 2-3 times throughout the day since there's nothing else to do anyways. My brother & sisters all push each other to be better so it's a family thing and we have fun."
Despite everything life throws at them, these exceptional athletes take their mental and physical toughness to fend off all trials – even a quarantine.

QUICK HITS
3rd place: Big ups to the Para Todu Rugby Club for finishing 3rd out of 16 teams in the Manila 10's Rugby Tournament today. Biba Guam Rugby!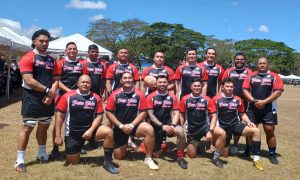 ——————————————
Guam MTB National Championship: Edward Oingerang and Jennifer Camacho are your 2023 MTB national champions. Oingerang finished the course in 1:13:24 while Camacho won her second straight title in 54:08.