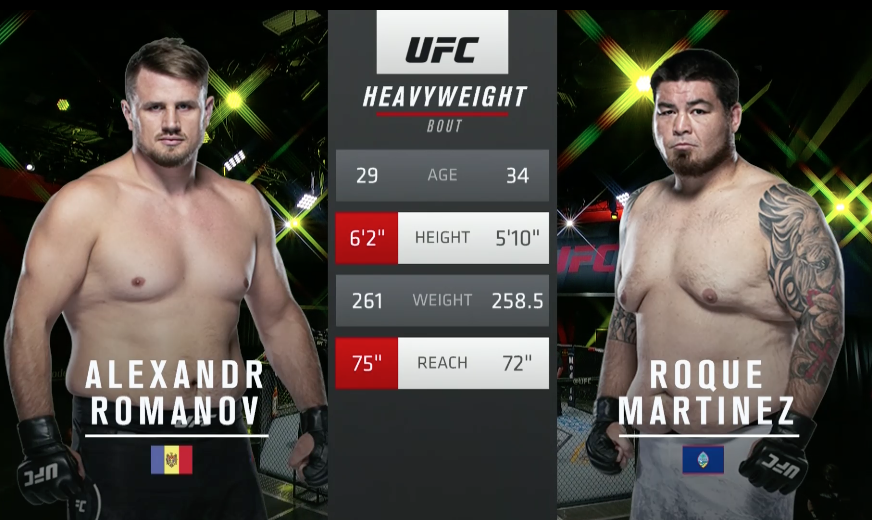 By GSPN
The UFC debut for Guam's Roque Martinez ended in a 2nd round submission loss to Alexander Romanov in UFC Fight Night 177.
Guam's Roque Martinez was ready to take on any fight the UFC would give him, which made his decision to take on Alexander Romanov on just four days notice a quick one. Martinez would spend the few days he had getting fast tracked to Vegas before strapping up Saturday evening, Sunday Chamorro Standard Time.
Romanov worked a strong wrestling and ground game, earning multiple take downs while using ground & pound to open up Martinez for the 2nd round submission. Martinez defended the two slams and hammer fists well proving toughness, but the smothering offense of Romanov in the second proved too much to overcome.