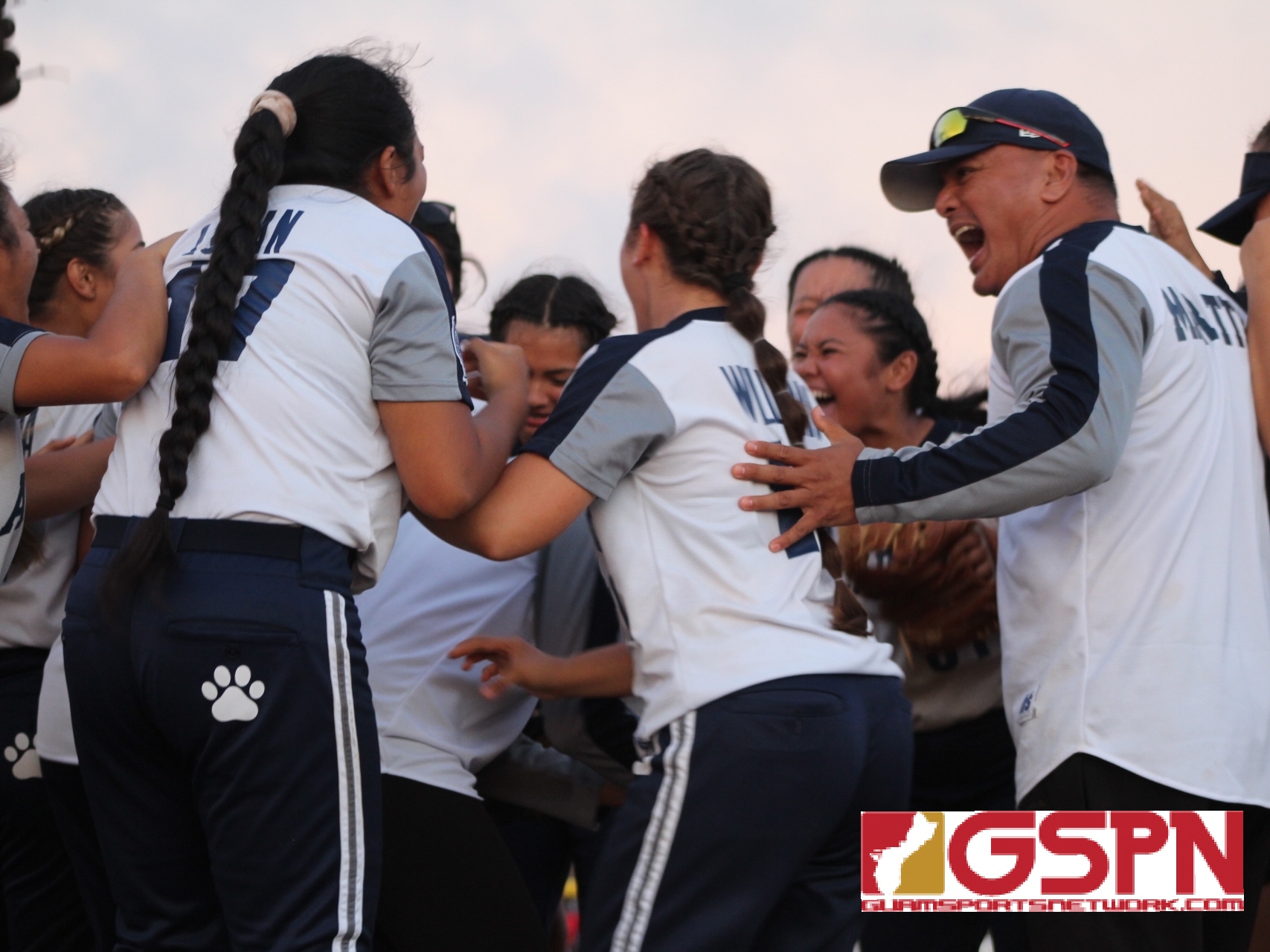 By Robert Balajadia
The Academy Cougars and GW Geckos met for the third and final time this ISA Softball Season as the two teams battled to the top of the losers bracket with a trip to the Championship Game on the line. The unbeaten Southern Dolphins had a weeks rest after punching their finals ticket last weekend, eagerly awaiting the winner of this weeks game.
Both the Cougars and Geckos left their all on the GW field Thursday evening with the Cougars coming away with a 10-8 win while the Geckos take 3rd place.
The game featured early inning lead changes, a late inning tie, and a dramatic 7th inning with the Cougar defense coming up big to hold off the surging Geckos.
Gecko Rocki Mesa and Savannah Grant cashed in a big 6th inning to score a run each to tie the game at seven-all. Grant got on base and Mesa brought her in with an RBI, shortly before stealing home to get the tying run. The Cougars would get a key double-play with a grab from Talen Topasna in the out-field setting up an inning-ending out to preserve the tie.
Geckos relief pitcher Rhona-mae Salvador would struggle in the bottom of the 6th after walking the first two Cougar batters before hitting their third by pitch to load the bases. Salvador would walk in a run and Cougar Erin Williams would get an RBI a play later to further the lead 9-1.
Cougar Sophomore Kadynce Chaco would then continue her big evening with a sac fly deep left for her fourth RBI of the day to stretch the lead 10-7.
"I wanted to show that I can do what everyone else can do," said Chaco on her big day.
Salvador would end the 6th with a strikeout on Cougar Isabella Muna to set up the final inning while racing daylight.
Gecko Hanah Cruz would get a lead single to begin the 7th. Errors from the Cougar infield would allow Cruz to make it home two plays later to get within 10-8. The Cougars would grab two outs with the Geckos playoff life hanging on a final out.
Grant would bunt at her plate appearance, making it safe to 1st. Fellow Gecko Joresha Quintanilla would get on base with Grant moving to third with Mesa stepping up to bat.
With two balls and no outs, Grant would attempt to steal home on a pass ball, but the Cougars would recover to catch the sliding Grant well before she could tag the bag for the final out.
"I feel like it just came down to who had heart for the game and who wanted it more and we just wanted to show that we had that," said shortstop Kaeliah Guerrero.
Chaco would finish 2-of-4 with four RBI's. Her biggest swing came in the 3rd inning with a 2RBI double, while another run would score on a fielders choice, to give her team their first lead 7-4.
"I just saw that the bases were loaded and I needed to bring my sisters home… We had good energy on the bench," said Chaco on the big 3rd inning.
"We've experience the 'ship before and we just want feel that feeling again while letting our new players experience that as well," said Guerrero.
Cougars pitcher Isabella Dangan gets the win, going all seven innings. Pangelinan takes the loss for GW after retiring in the 6th.
Uphill battle continues
The Academy Cougrs are aware that they have to beat the Southern Dolphins twice in order to claim the 2020 title given the double-elimination format. No team has beaten Southern even once this season so the Cougars are in for an uphill battle.
"We know that they're going to be even stronger than they were last time so that has to push us to work just as hard," added Guerrero.
The Dolphins will play the Cougars next Tuesday at Southern in the Championship Game. If the Dolphins win, they will be awarded the title having not lost in the double-elimination tournament. If the Cougars win, they force the 'if' game and will set up a winner-takes-all Thursday.
PHOTO GALLERY BROUGHT TO YOU BY:

National Guard Athletes
Scott Eclavea
Scott Eclavea is a jiu-jitsu black belt and an accomplished MMA fighter. The Guard has given him an outlet in combatives to display his martial art skills, where he's become a head instructor for that program. Eclavea has served since coming out of high school and the Guard has only changed his life for the better.
COMING SOON …
LIVE FOOTBALL ON GSPN
Semifinals: #1 FD vs. #4 Southern (Friday 7 pm)
GSPN Preseason Basketball Tournament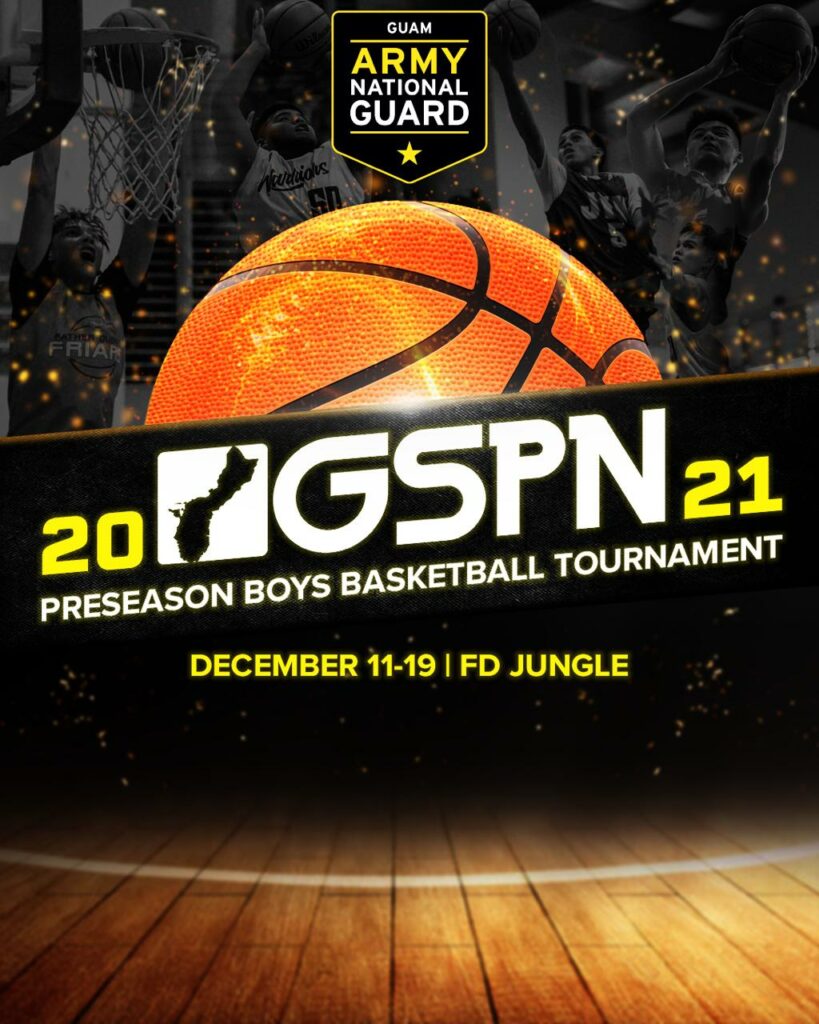 QUICK HITS
Robert Artero Maley recently captured the 182-lb. division of the Costa Mesa Classic, winning via pin in 4 out of 5 matches. Robert is a 4-year varsity wrestler at San Clemente HS (Tritons) and is currently ranked 15th in California's high school scene. He is the son of Jacque Artero Maley (AOLG 1991).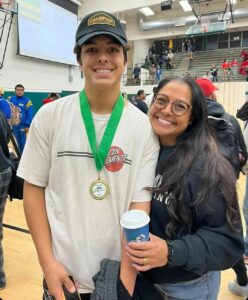 ——————————————–
Pat Taitano and Rich Abiador, teammates on the 1995 SPG volleyball team, have led their high school girls volleyball teams to the Washington State Championships in Yakima, Wa.
Taitano coaches Mt. Rainier High while Abiador leads North Creek High.
There for support is Dr. Mark Perez, a health professor at Central Washington University and a former UOG volleyball player.