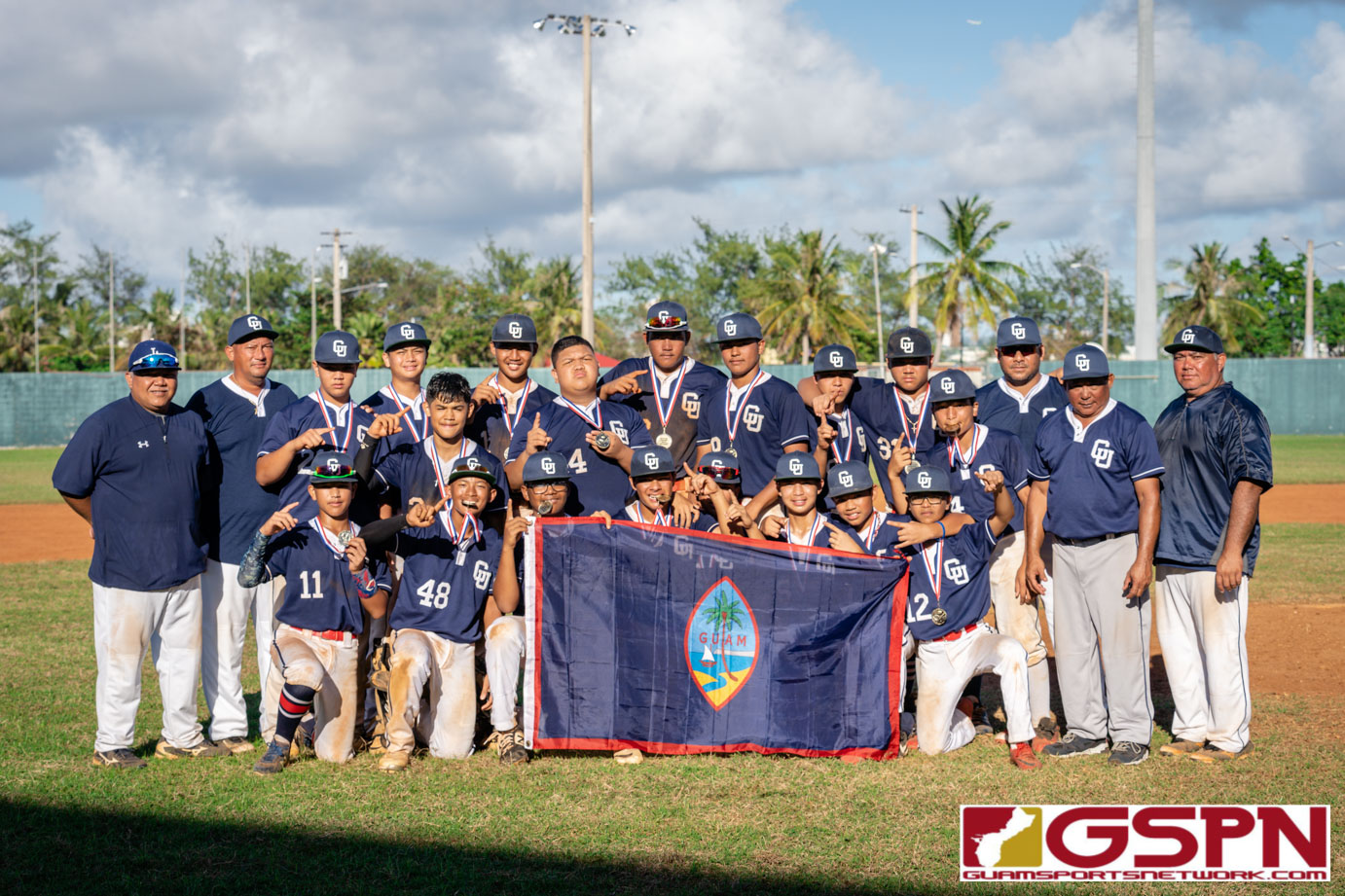 By Robert Balajadia
Guam was all gold in the final game of the World Baseball 15U Oceania Qualifier Sunday, putting forth a dominant 12-0 performance over New Zealand through six complete innings to win the Gold Medal as well as a trip to compete for the WBSC U-15 World Cup in Mexico this August.
Despite having to overcome CNMI in the morning, Guam looked fresh and ready to play on the end of their back-to-back against New Zealand with starting pitcher Nolan 'Princess' Babauta putting on the performance of the tournament. Babauta not only held New Zealand off the scoreboard with eight strikeouts, he also ripped off three hits for four total RBI's.
"We were well rested and came out strong today. Everyone brought their 'A-Game' today and beating CNMI just hyped us up even more," said Babauta, who credited his unusual nickname to his grandpa who had been calling him 'princess' since he was younger.
After going scoreless in the opening inning, Guam took aim in the 2nd. A lead single from John Salas set up the first RBI from Babauta off an RBI double to get Guam up 2-0. Babauta followed up his strong start at the mound grabbing his second strikeout in the bottom of the 2nd. Nolan would strikeout two more batters in the bottom of the 3rd.
An RBI single from Ricardo Leon Guerrero followed by another RBI single from Nolan Cruz had Guam rocking a 5-0 lead midway through the 4th.
Babauta would keep the bats hot with an RBI single in the 5th to put Guam up 7-0, all the while added two more strikeouts in the bottom of the 5th to completely seize momentum.
"We started to find our timing on their pitcher. We found out he likes to throw outside so we just hogged the plate and went with the pitch," said Babauta on the teams 14 total hits.
Franklin Ninete would slide home after an error to give Guam a 10-0 lead before Babauta would smash the hit of the day on a 2RBI triple deep right, giving Guam the eventual final at 12-0.
Cruz would retire Babauta in the 6th inning and grabbed himself a pair of strikeouts to end the game.
"This was the best game I've ever pitched, I felt really good today. I came in strong with my hitting and it really helped the team out. We really wanted this game and to go to the World Cup in Mexico; this was our dream" added Babauta.
Guam defeated CNMI 4-1 in the earlier game to set up the final against New Zealand. CNMI wound up taking Bronze and New Zealand took Silver.
PHOTO GALLERY BROUGHT TO YOU BY: