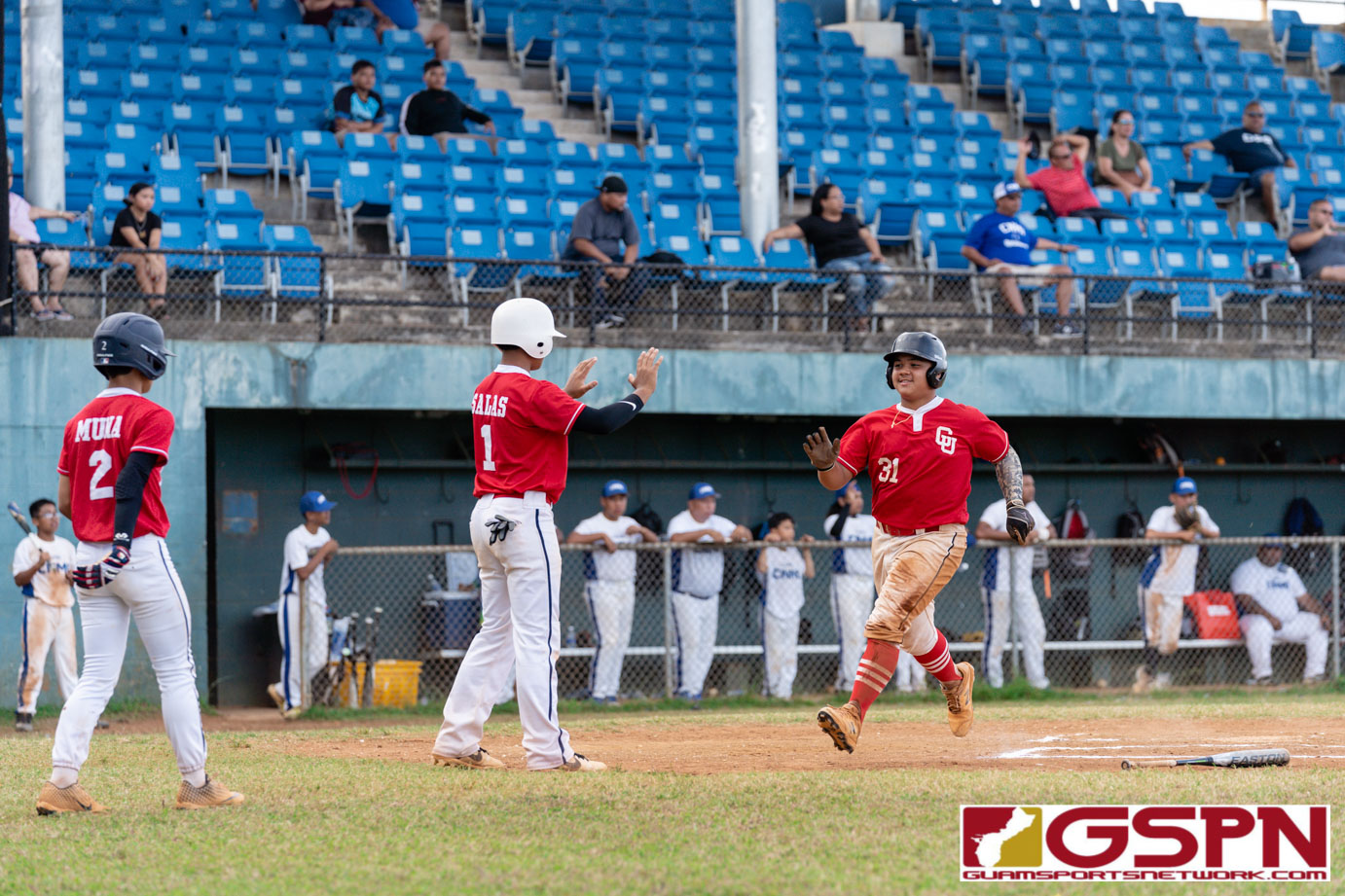 By Robert Balajadia
With Guam's game against New Zealand, notched at two runs each in the bottom of the 5th, forced to be postponed Wednesday due to no lights, Guam and New Zealand picked up action right after New Zealand's 20-9 win over CNMI Thursday afternoon.
The continuation game would end in dramatic fashion with New Zealand getting the 4-3 victory on a walk-off error, handing Guam their first loss of the World Baseball 15U Oceania Qualifier.
Guam would rebound in a matter of minutes with their originally scheduled game against CNMI at 3 pm starting after a brief intermission post loss to New Zealand. Pitching errors would pile up for CNMI in the 3rd inning and Guam would walk away with a 11-1 victory after five complete innings.
A quick two-run start to in the 1st inning after an error at third base gave Guam some early game grounds. CNMI would cycle through four different pitchers in the 3rd inning alone as Guam piled on eight runs in the 3rd with four of the runs coming off pass balls and two more off errors.
Winning pitcher for Guam Zhavier Panes went three innings getting six strikeouts and allowing only three hits.
CNMI would score their lone run in the 5th inning to avoid the shutout.
Friday Schedule
New Zealand vs. Guam @ 12 pm
New Zealand vs. CNMI @ 3 pm
Saturday Schedule
Playoff Games – TBD
Sunday
Championship Game
PHOTO GALLERY BROUGHT TO YOU BY: