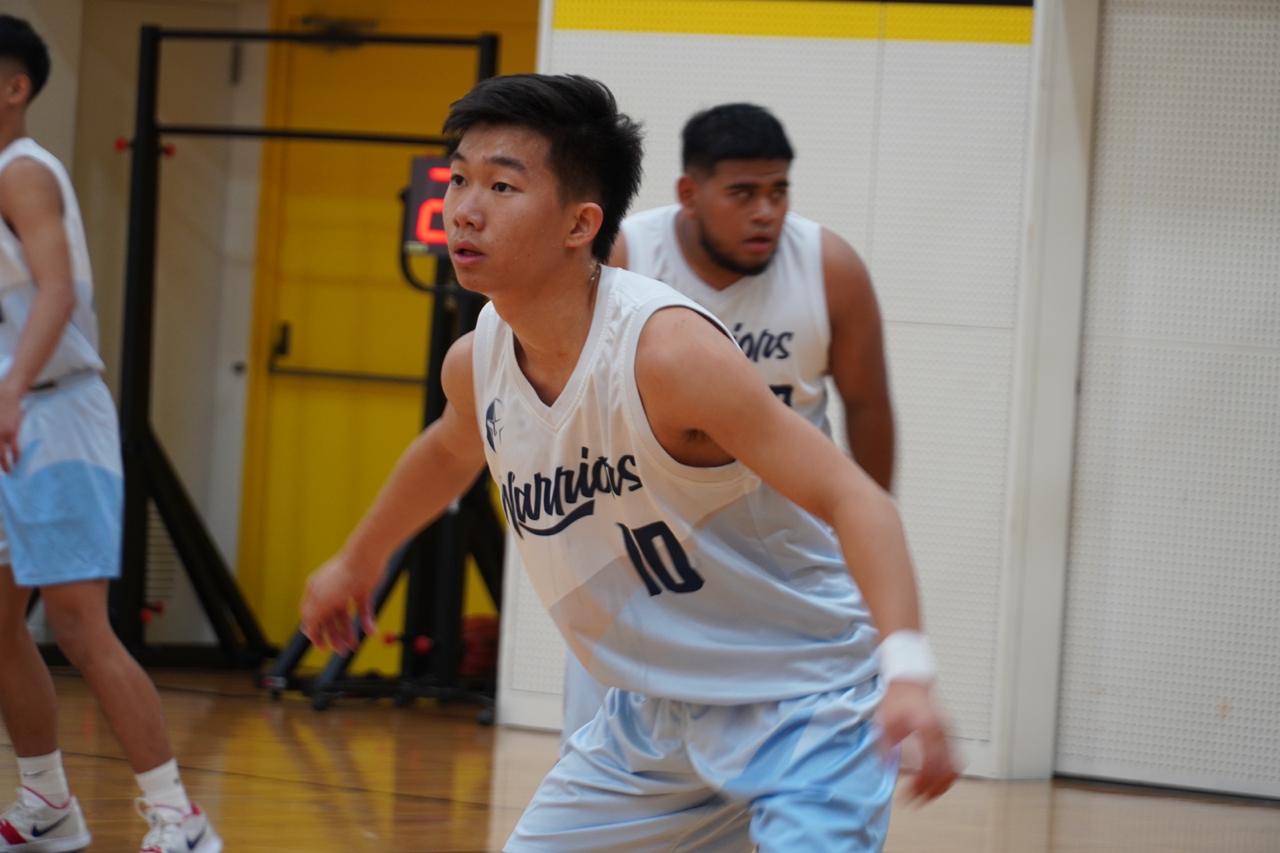 By Jay Leon Guerrero
The Guam teams played their best competition today in Tokyo, Japan at the Kanto Basketball Invitational Tournament. Academy, FD, Guam High, St Paul (boys and girls) and Okkodo ( boys and girls) took the floor for 14 games on Friday.
Bulldogs drop close games
The Okkodo Bulldogs suffered two tough losses in the boys and girls divisions. The girls lost a heartbreaker to Zama 52-50, while the boys lost to Kinnick 57-50.
Racquel Camacho from the Bulldogs girls team had a game-high 12 points, hitting four 3-pointers, in the loss to Zama.
"This has been such a great experience for all of us," said Okkodo girls post player Angeli Dacanay. "Each team is different so we are learning each game."
Despite an 0-3 start, Dacanay remains positive for the playoff bracket tomorrow. She said her team has a good attitude and will correct their mistakes tomorrow on the court.
The Guam High Panthers arrived Thursday and played two games after landing at the airport.
"Its a different atmosphere here compared to Guam weather because it's really cold," said Guam High guard Nick Keefe.
"We had two tough games yesterday and lost the first game to Yokota (47-43) and  the second game to Kinnick (64-43) after holding a nine-point lead in the first half," said Keefe.
Keefe said his team needs to get acclimated and will also be ready when the playoff games start tomorrow.
"We should be ready when the playoffs start after getting used to the (opposition) different box sets and the officiating," said Keefe.
The St. Paul Warrior boys and girls played the tournament's top team from Kadena. Kadena blew out the host team ASIJ earlier in the day in the boys bracket. The Warriors boys lost to Kadena 37-36 and the girls lost 35-31.
The Academy Cougars also lost their first game on Friday against the Christian Academy of Japan (CAJ) 50-33.
Friars split the games
The Friars also lost to CAJ 47-30 at the Olympic Stadium. The Friars were cold from the field after playing three games. The Friars won their earlier game 63-35 against Zama, Nathan Perkins-Fuesser had 15 points to lead FD.
Playoff pool play starts Saturday morning in a win-or-go-home single elimination format. All schools will have morning games. Stay tuned for updates.