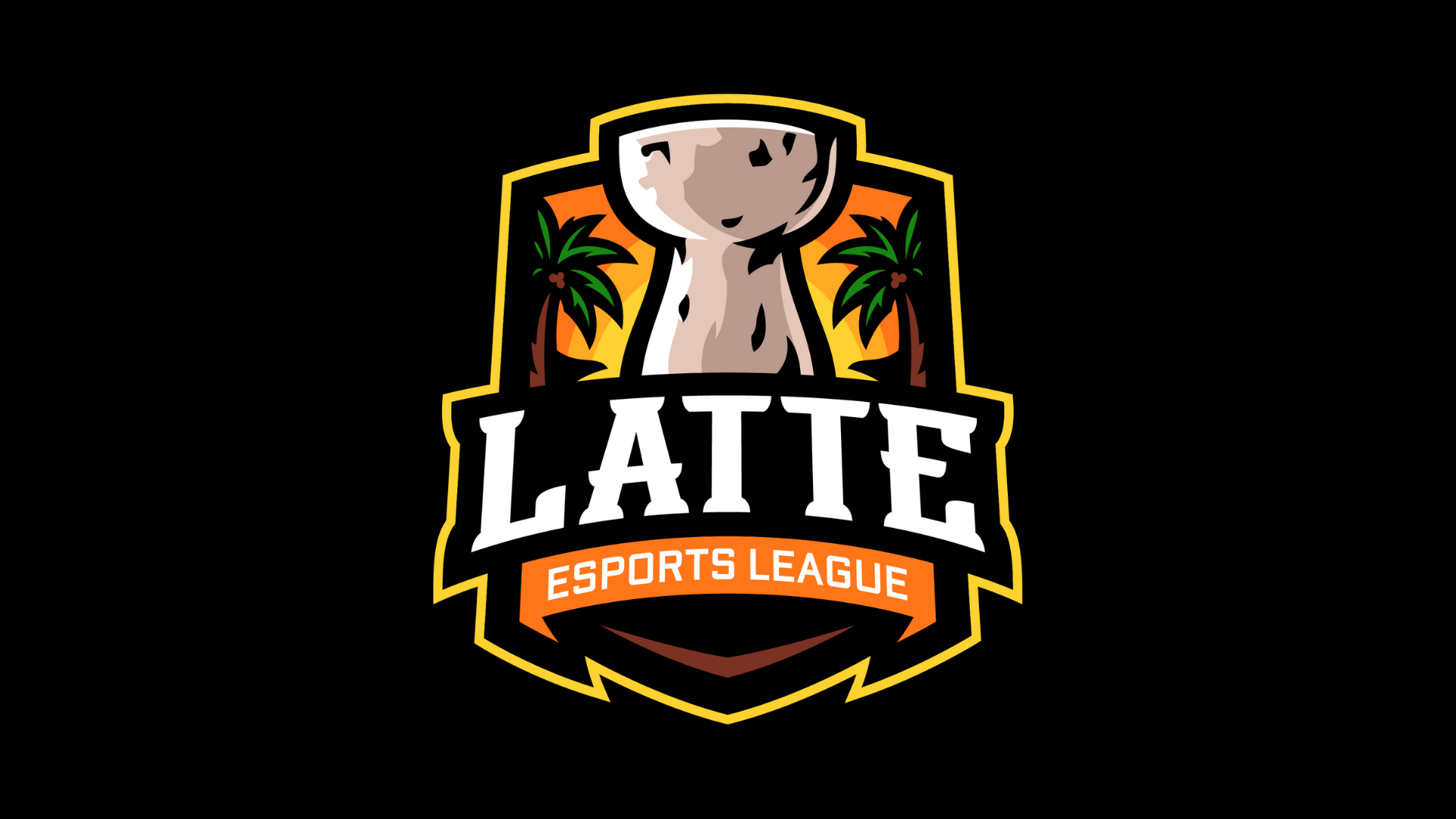 By Robert Balajadia
Esports has officially made it's way to Guam under the Latte Esports League and it's growth in 2020 alone is proving that they're more than just here to stay.
Spearheaded by Ken San Nicolas, former matchmaker of the PXC, and a KUAM journalist, the scene has taken the island by storm over the past few months. Even during the global crisis that is COVID-19, the Guam gaming community has come together to put a little excitement back into fans of competition when physical sports had been forced to remain dormant.
The competitive gaming scene on Guam made it's way from the mall and Whimsey's arcades straight to the homes of avid gamers ever since the late 90's and early 2000's, but interested gamers had no real community to call their own. Hours inside gaming arcades, the G3 and Netopia's of Guam, were some of the only places Guam gamers could get an authentic player vs player experience which eventually gave a small group of enthusiasts the idea to create a community.
First person shooting games were starting to popularize around the world in the early 2000's and Guam's jump to a more stable internet connection allowed plenty to enter a player vs. player world. Even still, San Nicolas saw an opportunity to build a community around a niche genre: fighting games.
San Nicolas's long love for gaming fueled his passion and meeting individuals like Peter Quiambao and Ibarra Hernandez helped build a foundation for what would eventually become the Guam Fighting Game Community (GUFGC).
"I met [Peter] in 2008-9 and he introduced me to the competitive Street Fighting scene. We hosted small get togethers for those who wanted to just get games in and we started to see it growing after each hang out. Not only that, but we saw plenty of people actually put in work to get better at the game. For the next three-four years we would end up hosting much bigger tournaments at events and community centers," said San Nicolas.
San Nicolas, Quiambao and Hernandez would do the planning to get a lot of the tournaments together, but the community involvement provided leg work for what they had aimed to accomplish from the 2010-13's.
"If it wasn't for the community then none of that would've been possible. Each tournament we had people donating their TV's, their Xbox's and whatever equipment they could to ensure everything ran smoothly," said San Nicolas.
Ken and the gang were establishing themselves as pioneers of the Guam gaming community and they were adamant on getting more of Guam's players recognized on a global scale.
"On my trips to Manila for PXC I would try and find tournaments for our guys to compete against. We would do well there against some of their top dudes and from that point on it became more about getting or Guam players more accolades and recognition," stated Ken.
The GUFGC welcomed all styles of fighting games such as Street Fighter IV, Marvel vs. Capcom 3, Super Smash Brothers Melee, Tekken and any other game that the 700+ members could rally around.
"Five, ten years ago, I knew there were players that could compete with the best in the world if they had the resources. Players like Aldwin Blanco and Joe Garrido were at the top of their game and I wanted them to get more exposure. Our community has always been different than the rest," said San Nicolas.
Competitors like Garrido and Blanco had taken their talents to off-island competitions with Blanco achieving a Top-100 placement in Japan EVO (largest fighting game tournament organizer in the world) in 2020, proving his skills as not only Guam's best, but one of the top players in Asia.
Evolving into Latte Esports
As the PXC closed its doors in 2017-18, San Nicolas had more time to commit to evolving the fighting game scene on Guam into a more inclusive group outside of just one genre. It wasn't until 2019 that San Nicolas took on a new goal, legitimize Esports on Guam as Esports was already starting to legitimize itself on a global scale.
The history of San Nicolas and Hernandez running tournaments over a 10-year span made running and hosting online competitions an easy transition. San Nicolas hosted a successful tournament in 2019, complete with giving athletes their own Esports jersey, proving that there is a market for Esports on Guam.
In 2020, San Nicolas took things a step further by introducing Esports at the high school level, which made its debut in a Super Smash Brothers tournament in May. The Latte Esports League stayed busy during the pandemic running leagues for League of Legends and Valorant, which have since been completed, streaming all of their content on their growing Twitch channel and have a steady viewership of 70-90 each stream.
A driving inspiration behind Latte Esports was putting all of Guam's best players in their respective games under one platform for everyone to see, much like how the GFGC operated, but this time on a larger scale.
"People always say there are good players, but where are they? I knew there were really good players and this gives them the opportunity to showcase their talents on a stage that they never would've gotten the chance to before. I want to change the way some might think that these kids are dorks wasting their time. I want everyone who competes to be proud. Instead of begging to get into the competition, I decided to be the one to host it, " said San Nicolas.
The league's growth hasn't come without it's struggles, most especially in these unprecedented times where businesses have tightened their spending and are unsure whether a new venture such as Esports proves a worthy investment. San Nicolas is aiming to show that Esports provides just as much instructional development as traditional sports can provide.
"The biggest challenge is funding, especially in this environment. As a non-profit, traditional business, we have a hard time justifying support and that's what I'm hoping to change. The game is the medium on how you can educate kids. The game is just a tool, the by product is development as a person," said San Nicolas.
Latte Esports next big event is in October where they will host a season of League of Legends strictly between high schoolers of the Marianas, part of an 18-month planned out catalog of events. (more info on flyer below)
A community driven Latte Esports League
After wrapping up the LoL and Valorant leagues, Latte stays active in the community offering a family game night Friday as well as a bi-weekly podcast where they feature streamers in and from Guam and how they've built their own community.
San Nicolas also wanted to thank those who have been supportive of his goals from the start:
"I would love to shout out KUAM and they support a lot of my smaller events, especially in the 2019 year. Anyone who has ever taken a chance, participates, coach or anyone who's participated in an ESports event.
The growth of the Latte Esports League found a lot of success in 2020 in large part due to the work and belief of these individuals:
ISA Event Coordinator Al Garrido helped San Nicolas put together something that fit his vision of how an Esports program could fit GDOE standards. GDOE Board Chairman Mark Mendiola believed in the vision before anyone and his endorsement played a vital role. The school coaches also deserve a lot of credit for giving their time for free to help provide a service to their students.

Triton Esports John Wiglesworth carved out a successful program because of his work ethic and ability to get like minded individuals working to the same goal. San Nicolas believes that UOG will have one of the top esports programs in the nation. Jonas Macalinplac allowed San Nicolas to give input at a consultant level and introduced him to what UOG was working on initially.

Latte Esports owes a lot of thanks for the volunteers who officiated and handled all logistics for every GDOE match: Kai Rekdahl, Brian Servino, Adrian Cabradilla, Paul Lazarra, Jason Suzuki, Ken San Nicolas

The growth also came in large part due to sponsors: Guam Windward Memorial, Heavy Hitters, Monster Energy, Coffee Slut, KUAM, Netopia, Gudwood

QUICK HITS
The Figo Islanders 40s women's softball team took gold in the Senior Softball World Championship in Las Vegas. Figo came out of the loser's bracket and beat the Arizona Belles 17-3 in the AA division championship game Sunday afternoon.
Other Guam teams that played in the 40s tournament were: Team SOTTA (women's) and Bud Light Guam, Friars 671 and Sindalun Guahan (men's).
Sindalu finished a respectable 4th out of 24 AAA division teams.