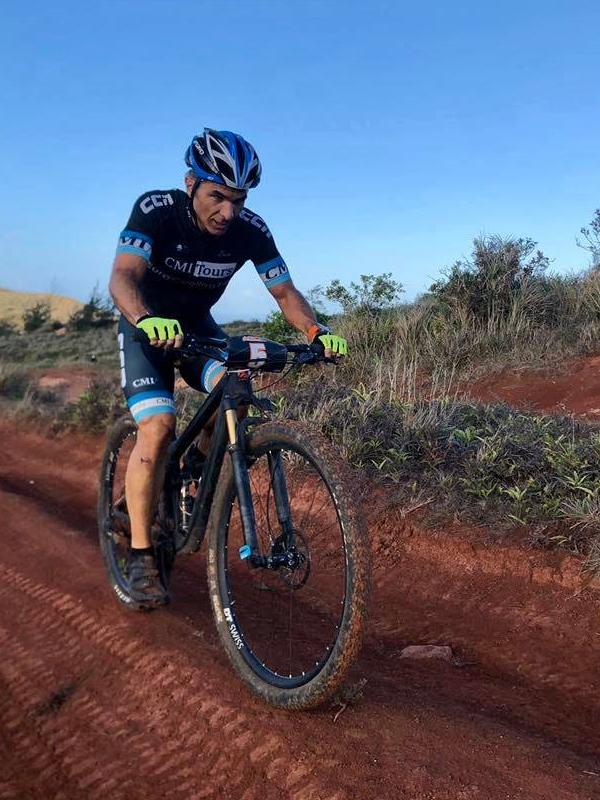 By Patrick Lujan
Through these unprecedented times of the ongoing global crisis, our world – and WhatsApp chats – have been filled with information (and misinformation).
If you're lucky enough – or cool enough – to be Facebook friends with former Guam national triathlon champion and Rio Olympian Peter Lombard, you've noticed Lombard taking a stab at his statistical analysis he learned while majoring in chemistry at the Naval Academy.
Epidemiology is not the most common practice known to the common man, until probably now because of the coronavirus epidemic. What is it? According to Wikipedia, Epidemiology is the study and analysis of the distribution, patterns and determinants of health and disease conditions in defined populations. It is a cornerstone of public health, and shapes policy decisions and evidence-based practice by identifying risk factors for disease and targets for preventive healthcare.
So why is an eye doctor on Guam dabbling in crunching numbers and making educated and thought provoking estimates on his Facebook page? Because he can and his FB friends love it.
"Medical school requires basic coursework in epidemiology and biostatistics, so all physicians have that as a background," said Lombard, who owns and operates Lombard Health & Optical Gallery. "This gives us a framework to evaluate and interpret data, hopefully with meaningful results. It's so important to understand the concepts of statistical bias and noise and the limitations of models. By no means am I an expert, in fact I am humbled by the work done by true experts in the field."
So why has he taken the time to do his own analysis of the outbreak on Guam and dive into rolling averages and breakpoints and cohort charts?
"The fear of the unknown will create more panic and mistrust. For me, I had to have some way to wrap my head around what was happening in Guam, and other than the JIC reports and press conferences, there just wasn't much out there. If you allow the public to speculate with incomplete data and nothing but unsubstantiated social media posts, that doesn't lead to anything productive. There simply wasn't anyone providing timely, reliable, consistent and meaningful context to the coronavirus epidemic that was developing in Guam. The limited data that was available for the public left more questions than answers and it was therapeutic for me to try to make something of this data. If my assessments and analysis of the evolving situation brings comfort to others who read my posts, then this makes it all worthwhile for me."
Therapeutic? While most of us are eating and binge-watching Netflix, the 2002 med school graduate from Johns Hopkins University uses epidemiology as therapy.
Though his competitors in the mountain bike and triathlon circuits are probably glad he's not on the course at this time, his friends who read his therapeutic analysis on the coronavirus are sure glad he's doing it as they've come to 'love it'.
"I'd like to think the way that I'm analyzing the data is fair and accurate, and I always acknowledge the limitations of the data as I see it. I like to share the quote 'All models are wrong, some are useful'. I've made small errors here and there, but I look at the type of data published and reported in other locations and I think it's close to reality. There may be information I don't know that would really change my assessments, but all I can do is use what's available to me."
Guam's Sports Scene
With all the precautions and preventive measures taken over the last month that saw all sporting events come to a halt, the high-level athlete doctor sees a possible change in how we literally view sports in the future.
"What a peculiar and unprecedented situation our athletes are in. It's hard to imagine how we can get to the point of being comfortable with group sporting events, or spectator sports. Of course, our high level athletes need to do all they can to continue training in a safe way, but I think it's also important to start thinking outside the box and change the paradigm of how we compete and how spectators can participate. Whether that manifests as more online sports like the Zwift paradigm, or new ways to live stream events, I don't know for sure but it'll be an interesting space to watch. And there's no reason athletes can't be part of the impetus for new ideas."
Personal Disclaimer
Just to be clear, Dr. Lombard's epi analysis on his Facebook page is unofficial and he wants the community to understand that.
"My posts are up on Facebook every day, and I provide public access to the charts with the standard disclaimer that they have been created and are maintained by me, based on publicly released information. The data is unofficial, does not represent the Government of Guam or DPHSS, and may contain errors. I don't want to undermine any work done by DPHSS or the state surgeon and his staff. Despite my call for more transparency and better data, my message is always to support the orders of the Governor. She's done a fantastic job thus far if you simply look at outcomes. I believe we are making strides in this first wave fight against coronavirus, but there is so much work left to be done and so many unanswered questions. We need to stay the course and stay vigilant!"
Vigilance: the quality or state of being wakeful and alert.
Let's all do our part and stay vigilant.

QUICK HITS
3rd place: Big ups to the Para Todu Rugby Club for finishing 3rd out of 16 teams in the Manila 10's Rugby Tournament today. Biba Guam Rugby!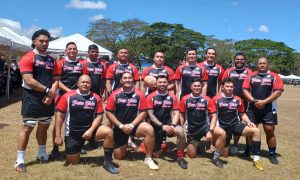 ——————————————
Guam MTB National Championship: Edward Oingerang and Jennifer Camacho are your 2023 MTB national champions. Oingerang finished the course in 1:13:24 while Camacho won her second straight title in 54:08.