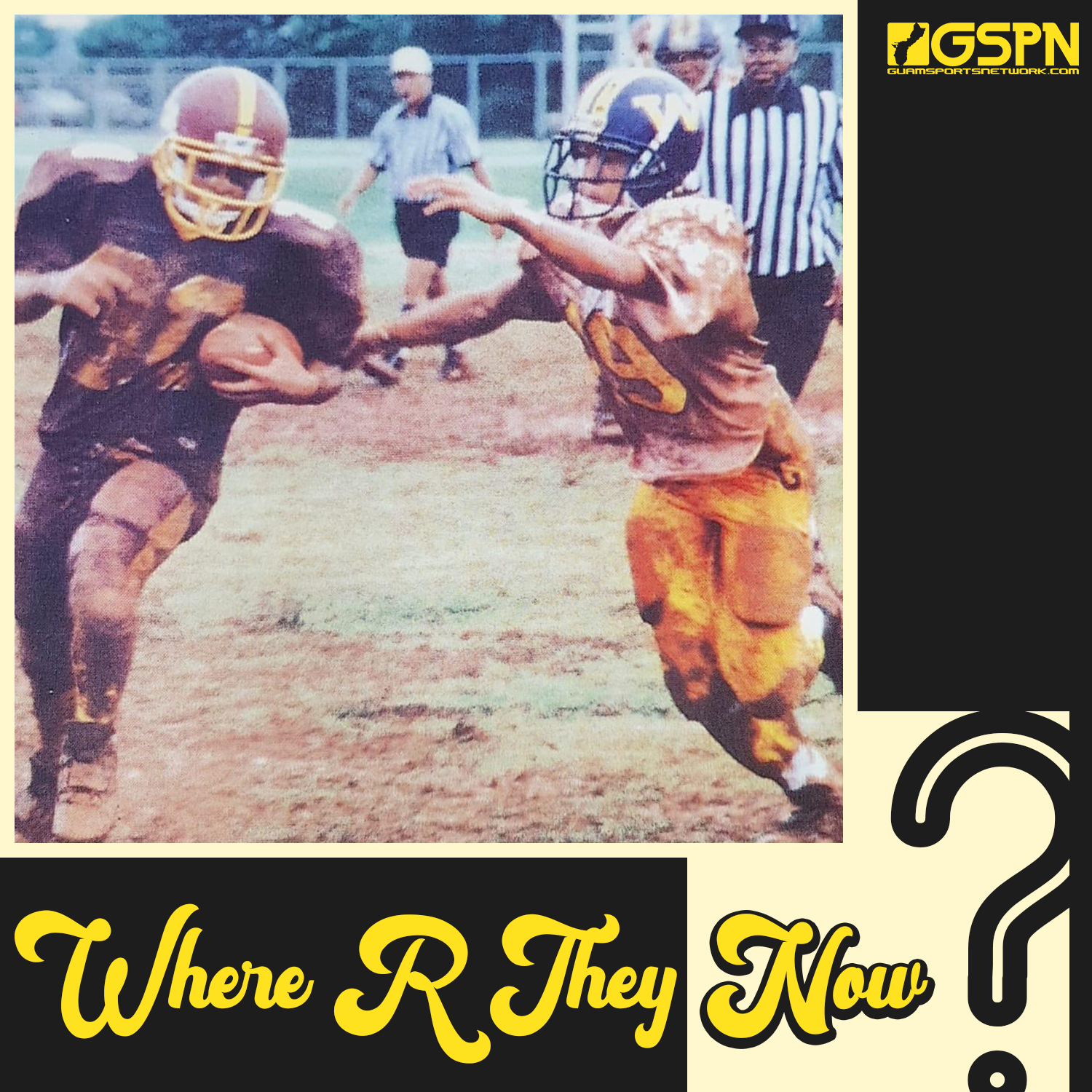 Before lead singer of 56 Hope Eric Sajo stepped behind the mic, he was tearing through football fields as a youth and high school running back. Sajo started playing football in '93 and ended in '97, but his short career in the sport taught him valuable life lessons and built lasting friendships.
Sajo won football titles with the Friars from '94 and '95 while finishing 2nd place in '96. Sajo even won a GYFL title under the legendary Hal Shiroma.
GSPN: How did your football career start?
ES: My football career started in '93 when an old friend Tim Shiroma and his father Ivan approached me in an Upper Tumon Burger King. I was on a lunch break from my summer job and was asked if I wanted to play for the Hal's Angels.
GSPN: Did you have any experience playing football before?
ES: I had never played football before and I took the chance. I learned the sport from the ground up from legend Hal Shiroma himself. It was a memorable Guam Youth Football League (GYFL) career as my team and I won the GYFL Pee Wee Championship. I remember, Tim, Earl Navarro, Phil Mendiola, and Tyson Damian as my closest teammates. I remember the intense rival games between the Eagles and Chiefs. I played running back for the Angels and was eventually recruited to join the ranks of FD Friar football, ran by Tony Posadas, Roland San Nicolas and Roland Duenas. I was honored to be a part of such a legacy.
GSPN: What was your immediate role in your first year at FD?
ES: I made the FD squad as a freshman and ran a couple plays during the regular season in 94. Mostly kept the bench warm. As I progressed, I took on more responsibility within the team and played running back throughout my Friar career. Balancing academics and football was definitely a challenge to include hanging out with the boys as we were always up to no good.
GSPN: What were some of the life lessons football taught you?
ES: Playing football taught me so much about hard work and dedication. It also taught me to put the team before myself and working as a unit was the way to achieve our goals on the field. Football practice was a grind at the FD practice field with the infamous "Hill". My most memorable time as a football player was my familial support coming to every game and cheering for my team. I will never forget the support and love.
GSPN: How did you transition into a musician?
ES: I was always into music growing up. I would watch my Grandfather Ed Bamba play his guitar and keyboard. I wanted to emulate that and found myself picking up the guitar around freshman year. I hung around the 1993 FD boys and watched them with their "backyard" guitar jam sessions and beer games. I dedicated myself and learned the guitar and a little uke. I would listen to 70's music and Hawaiian music such as Ka'au Crater Boys and tried to learn every song I could.
GSPN: What was your early life as a musician like?
ES: I got a group of FD boys together. Derek Wagner, John Hetzel, Mike Iriarte, Sean Adkins, and m Ryan Taitague. Our first band was called "Who Cares". I eventually started several other bands with other members to include, Ricky Borja, Chauncey Colbert and Brenden Ngata. My biggest influences on Guam were IDK, D.U.B. and Condition 4.
My final project landed as 56 Hope started in San Diego. The first members were Brian Cruz, Ricky, Francis Ogo, Rob San Agustin, and my brother Nathaniel.
GSPN: What is 56 Hope doing now?
ES: We still continue to play currently more as an acoustic unit in San Diego with myself, Brian (Cruz) and Nat (Sajo). Most have moved away, but we all still keep in touch writing and collaborating. There are so many unfinished 56 Hope songs and projects that are pending and waiting for that moment of inspiration if and when it shows up.
Check out 56 Hope on all social platforms as they continue to make music! Here's a video they made inspired by Guam in their hit single The Beach!