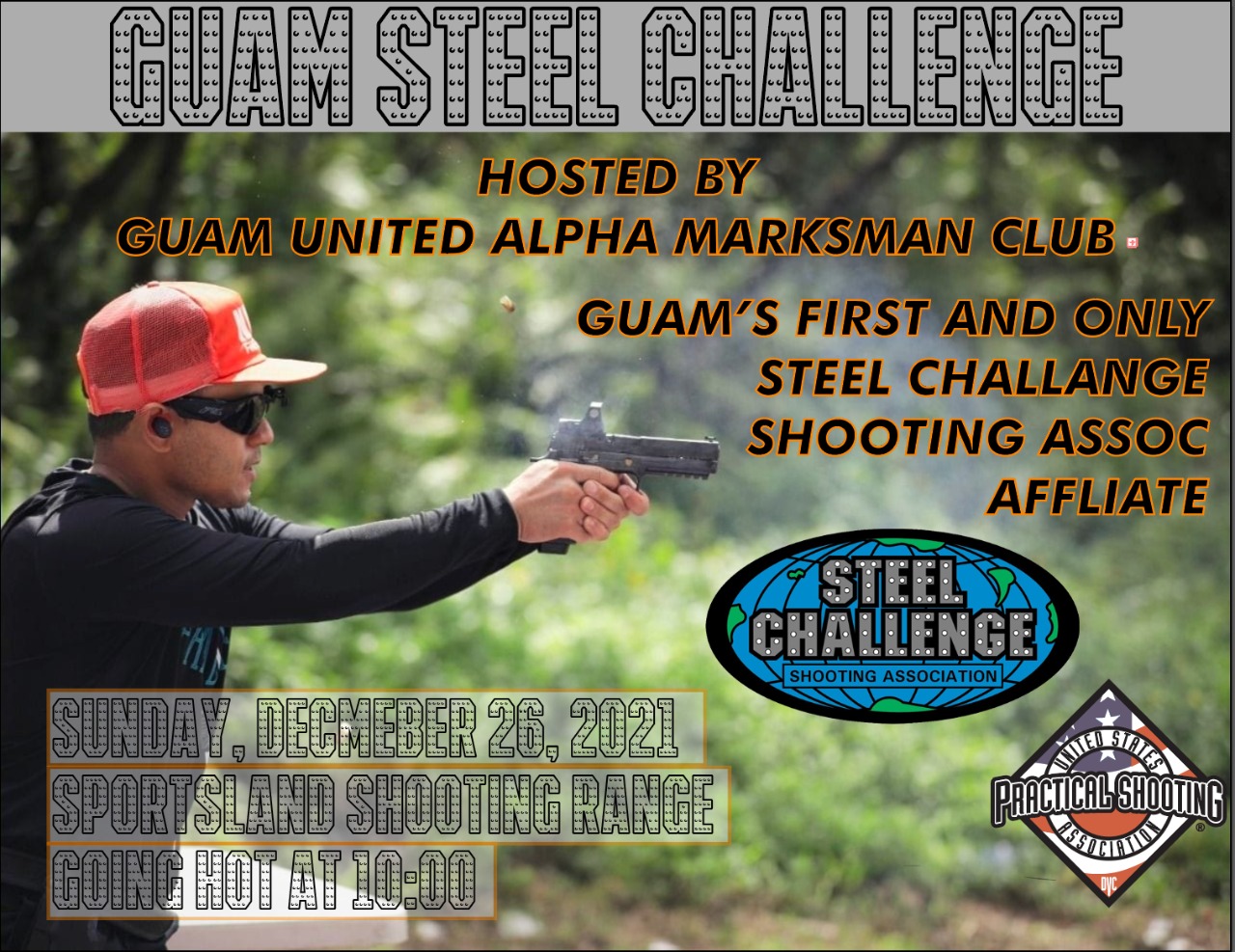 Guam United Alpha Marksman (GUAM) Club is Guam's only and officially affiliated Steel Challenge Shooting Association Club. GUAM Club is now offering Steel Challenge events which are open to all club members and the general public.
Register for the match:
https://practiscore.com/guam-steel-challenge-12-26-2021/register
Location:
JTM Benchrest & Sportsland Shooting Range
Number of stages: 4
Stages:
Smoke and Hope
Round About
5 to Go
Outer Limits
(Pendulum, if time permits)
Minimum round count: 95 (if you don't miss)
$30 for each shooter
$10 for each additional gun used in competition
Registration opens on:
December 17, 2021 @ 6:00 PM
Registration closes on:
December 24, 2021 @ 10:00 AM
Registration is limited to first 30 shooters
Register ASAP.
Registrations must be done on Practiscore. USPSA and GUAM Club members will have priority if any restrictions apply.
Competitors may be able to shoot an additional gun/division depending on the number of shooters registered by close of registration.
To register for USPSA membership, visit https://uspsa.org/join
For more information on Steel Challenge,
Watch https://www.youtube.com/watch?v=fni4BlduAYY
Visit https://scsa.org/
Please contact Tony @ 671-682-3456 via whatsapp for more info or help registering.