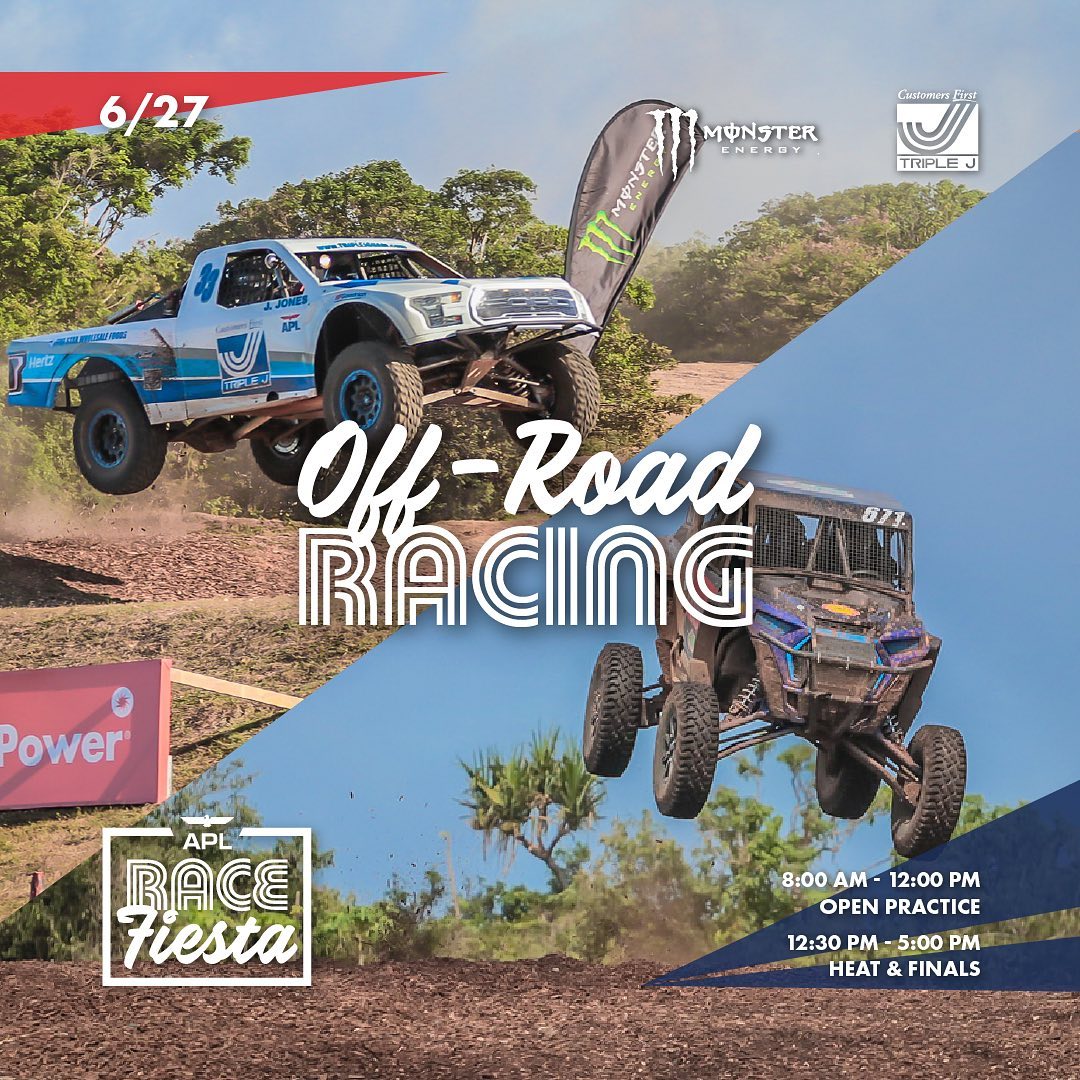 Press Release – Guam International Raceway Motorcycle and Atv Corporation
2021 APL Fiesta Race Weekend – Saturday Motocross and Sundays Off road UTV and Buggy results.
The first ever APL Fiesta Race Weekend was held this past Sunday at the Guam International Raceway in Yigo and included both motocross and off-road utv and buggy races along with a list of other high-octane motorsports. Saturday's motocross saw racers of all ages competing for trophies and swag prizes presented by a host of great sponsors. Racing kicked off at 11:30am after a full morning of warm up practices that began at 8am. Classes ranged from several sized kids' minibike and atv classes along with a women's minibike class up to the larger fuller sized machines of the 250, 450, Open and Over 40 Vet classes.
Included in the lineup were the Schoolboy class and a Novice class for those newer racers to compete in. On Sunday, the big guys lined up for off-road heat races in both the Utv class that saw a turbo and non turbo divisions compete, and the big buggies were also on hand and competed in their own separate thirty-minute heats.

Highlights and results
In heat one of two in the Open Motorcycle class Yamaha mounted #7 Jr Cepeda came out firing from the gate as he led a thundering stampede through the first turn. Cepeda was closely followed by the Cycles Plus supported team riders of #1 Little Jon Aguon and #85 Blaise Aiken both aboard Kawasaki's. The three leaders quickly separated themselves from the rest of the field and began a heated battle for the lead. Cepeda was looking strong up front as Aguon began to get challenged for second by his younger teammate Aikens. Aikens was probing for a place to make a pass on Aguon and after several laps pulled the trigger on the Monster Energy Guam motocross champ and made the pass. It was Cepeda in first at the end of heat one with Aikens in second and Aguon in third.
Looking for redemption in heat two the #1 machine of Little Jon Aguon launched out of the heat two start gates and had pulled nearly a two-bike length lead over the pack as they roared through the first turn. Running in second was the first heat winner #7 Jr Cepeda holding his throttle what sounded to be wide open as he clung o the rear wheel of Aguon who was leading. Aiken was holding third and was close to he two leaders to make a move early on, but it was not o be as the #1 machine of Aguon motored away to take he heat two win with Cepeda only needing to finish second in the heat to take the overall win he cruised it in for the overall with Aiken in third. Cepeda was the 2021 APL Fiesta Race Weekend motocross champ with Aguon second and Aikens third. The remaining top ten finished as follows.
4th #11 Mike Limtiaco
5th #57 Kim Aiken
6th #75 Jeff Rios
7th #343 RJ Santos
8th #49 Bong Radam
9th #27 Marvin Pangelinan
10th #74 Damien Manibusan
450 class top five results
1st #1 Little Jon Aguon
2nd #11 Mike Limtiaco
3rd #75 Jeff Rios
4th #49 Bong Radam
5th #19 Zach Chang
250 class top five results
1st #7 JR Cepeda
2nd #85 Blaise Aiken
3rd Kim Aiken
4th #343 RJ Santos
5th #27 Marvin Pangelinan
Results in the Over 40 Vet class
1st #11 Michael Limtiaco
2nd #57 Kim Aiken
3rd #75 Jeff Rios
4th #49 Bong Radam
5th Pete Alvarez
Results Schoolboy/girl class
1st #23 Jordan Leon Guerrero
2nd #31 Richard Wenden
3rd #74 Damien Manibusan
4th #75 Owen Rios
5th #72 Franklin Fujihira
Results in the Open Novice class
1st #20 Zac Cruz
2nd #619 Aaron Overstreet
3rd #193 Franklin Fujihira
4th #72 Frank sr. Fujihara
5th #69 Derek Larance
Results in the Open Atv class
1st #27 James Lujan
2nd 7th #64 George Santos
3rd #15 Albert Garlit
Results in the Womens Minibike class
1st #12 Jessani Leon Guerrero
2nd #33 Mariana Wenden
3rd #13Breaan Larance
4th #405 Elizabeth Overstreet
5th #22 Nicole Delos Reyes
Open Kids Minibike class
1st #12 Jessani Leon Guerrero
2nd #33 Mariana Wenden
The 85cc Kids Minibike class results
1st Mariana Wenden
In the 150cc Kids class
1st #12 Jessani Leon Guerrero
The 65cc Kids Minibike class
1st #18 Jonboy Aguon
2nd #38 Travin Blaz
3rd #11 Leo Limtiaco
4th #23 Jonaye Cruz
5th #4 Landon Grey
Results in the 50cc Kids Minibike class
1st  #100 EJ Larance 
2nd #18 Jeriah Guzman 
3rd #4 Kyan Mayo
4th #16 Kiko Grey
40 Vet
1st #11 Mike Limtiaco
2nd #57 Kim Aiken
3rd #75 Jeff Rios
4th #49 Bong Radam
5th #x Pete Alvarez.
Results in the Kids Mini Atv class
1st #60 Troy Larance
2nd #39 Tayliana Blaz
3rd #4 Jessiah D. Reyes
Up next on 2021 Monster Energy Guam Motocross Championship schedule will be round 6 on Sunday July 18th to be held at the Guam International Raceway rt15 Yigo. Gates open at 7am with practice to begin at 8am. Sign up and registration from 10am to 11am. Riders mandatory safety meeting at 11am with racing set to begin at 11:30am. Spectators are welcome but are required to follow the posted covid19 safety protocols. Those interested in getting involved or are looking for more information can visit www.GIRMAC.Teamapp.com or contact Robert Bucek at 727-5381.
Sunday saw the big dogs come out to tear up the lawn so to speak with their thousand cubic centimeter turbo and non turbo Utvs along with the big riggs of the Open two and four wheeled buggies. Up first were the Utvs who were all staged according to a draw of numbers from a hat. Up front overall leading the swarm from the poll and into the green flag start of the first of two thirty-minute heats was #11 Robbie Crisostomo in his 1000cc non turbo Polaris followed by a hard high flying #1 Henry Simpson in a turbo powered 1000cc Polaris with #22 Joey Crisostomo in a Kawasaki, #91 Donavan Pitter, #65 Ken Rios and #19 Zachary chang all in chase respectively.
The #11 of Robbie Crisostomo was looking strong hitting his marks and pulling away from the rest of the field. The battle for second heated up quick as the #1 of Simpson who had a good lead over third place #22 Joey Crisotomo began to drop off the pace do to a small issue in the cockpit with an air hose. The #22 showed little mercy as he passed the #1 of Simpson for second. At the end of heat one it was the #11 of Robbie Crisostomo in first, the #22 of Joey Cisostomo in second and the #1 Utv of Henry Simpson in third.
Heat two staged in the order of their heat one finishes and once again saw the #11 utv of Robbie Crisostomo leading the swarm of utv competitors to the green flag start. Once the green flag waved #11 was on it with the #22 in second and the #1 of Simpson pushing to make the pass into second. Two laps in he #19 of second heat driver Dongman Chang flipped causing a red flag halt for a safety recovery. Once the #19 was recovered and the course was declared clear the restaged drivers once again took the green flag and the race clock resumed. With no other issues the heat went nonstop to the checkers with #11 Robbie Crisostomo taking the overall Utv win and the 1000cc non turbo class win. The rest of the field results are as follows.
Overall
2nd #1 Henry Simpson
3rd #22 Joey Crisostomo
4th #65 Team Rios
5th #91 Donavan Pitter
6th #19 Team Chang
1000cc non-Turbo
1st #11 Robbie Crisostomo
2nd #22 Joey Crisostomo
3rd #65 Team Rios
4th #19 Team Chang
1000cc Turbp
1st #1 Henry Simpson
2nd #91 Donavan Pitter
In the Off-road Buggy class #57 Robert Crash Korientz in an under four cylinder thirty something year old buggy pulling from the draw the pole position for the start of the irst of two thirty minute heats with the #33 Team Triple J Ford truck with Jeff Jones driving staged right behind him. Rounding out the line up was #72 Kiwi Chris Rebbets. Almost immediately of the waving of the heat one green flag start the #33 and #72 machines blew past the smaller older #57 relic and began to fly around the high-speed course.
Taking the lead was the #33 Ford driven by Jeff Jones with the #72 of Kiwi Chris Rebbets in second. Kiwi was starting o make up time on the Triple J Ford as he could see its dust up front and seemed to then go into a ballistic missile mode tracking and trying to catch the Ford. The Triple J Ford didn't react and kept its fast smooth line around the course allowing the #72 of Kiwi to slowly make up ground on them. At about or near the fifteen-minute mark the #72 may have gotten to close to the #33 and perhaps got lost in its dust as it lost control and flipped itself out of he heat and the event. At the finish of the heat it was the #33 Triple J Ford taking the win with the #57 relic of Robert Crash Korientz in second.
Heat two had the #33 Triple J Ford now being driven by Jay Jones taking he poll and the green flag start with the #57 of Robert Crash Korientz in second. It was a cruise for the Jones brother as he brought it home in one piece and ready for he next event. The #57 relic ran flawlessly and easily took home the under four-cylinder class win. Results are as follows.
Overall
1st #33 Triple J Ford Jay and Jeff Jones
2nd #57 Robert Crash Korientz
3rd #72 Kiwi Chris Rebbets
Over Four Cylinder two-wheel drive
1st #33 Triple J Ford Jeff and Jay Jones
2nd #72 Kiwi Chris Rebbets
Under Four Cylinder two-wheel drive
1st #57 Robert Crash Korientz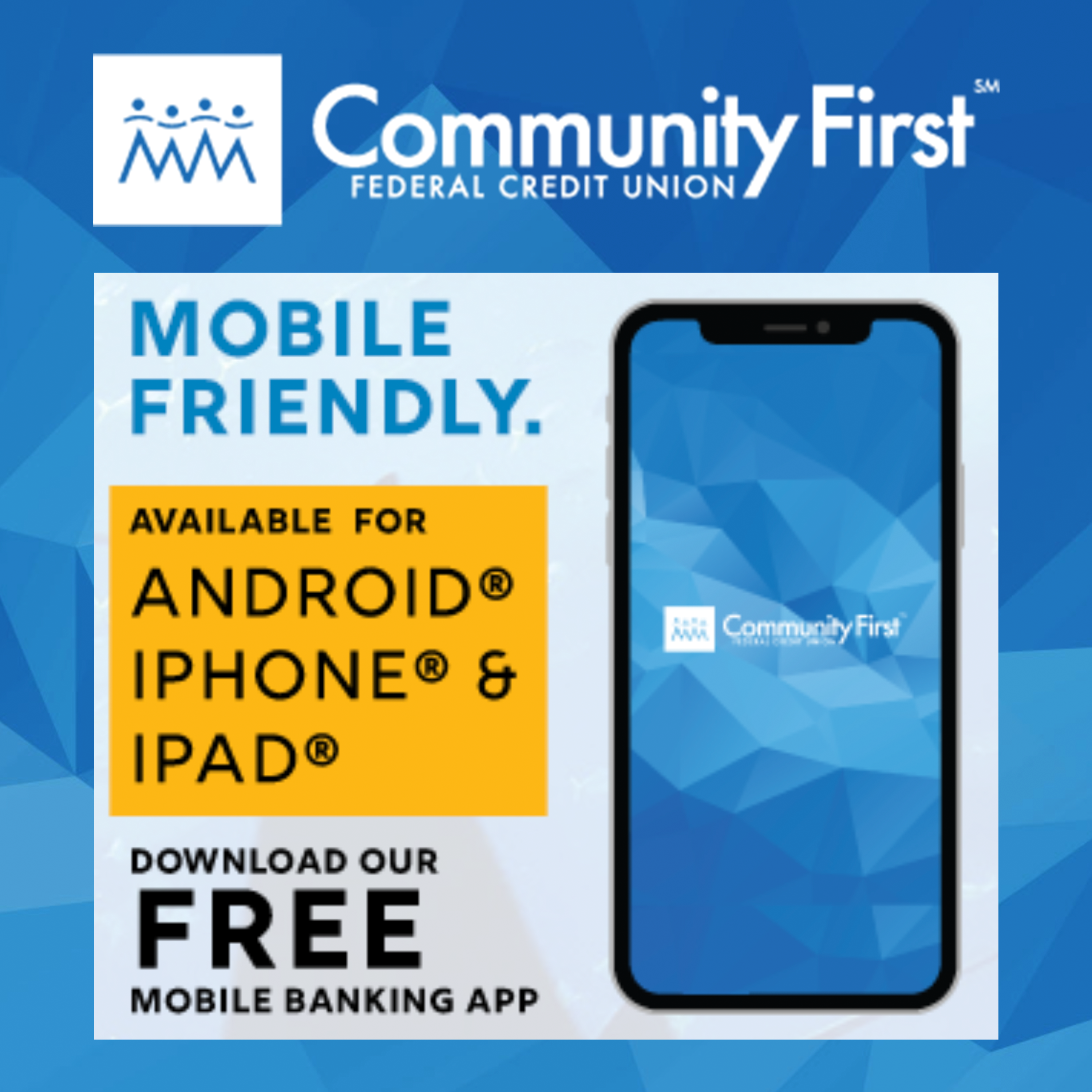 GPS Sports Calendar
SU

MO

TU

WE

TH

FR

SA
Events for November
1st
04:30 PM - 06:00 PM
Various
05:30 PM - 09:00 PM
Various
05:30 PM - 08:30 PM
Okkodo
Events for December
2nd
05:30 PM - 09:00 PM
Custom Fitness
06:00 PM - 08:00 PM
Various
Events for December
3rd
06:00 AM - 09:00 AM
Angel Santos Park
09:00 AM - 04:30 PM
UOG Field
09:00 PM - 12:00 PM
MOA Arena
Events for December
3rd
No Events
Events for December
5th
04:00 PM - 06:00 PM
Various
05:30 PM - 09:00 PM
Various
06:30 PM - 09:00 PM
UOG Calvo Field House
Events for December
6th
05:30 PM - 08:30 PM
GW Field
06:00 PM - 08:00 PM
TBA
Events for December
7th
04:00 PM - 06:00 PM
Various
05:30 PM - 08:30 PM
Various
06:30 PM - 09:00 PM
UOG Calvo Field House
Events for December
7th
No Events
Events for December
9th
04:30 PM - 06:00 PM
Two Lovers Road
04:30 PM - 08:00 PM
GW Field
05:30 PM - 09:00 PM
TBA
Events for December
10th
06:00 AM - 08:00 AM
Umatac
09:00 AM - 12:00 PM
GW Field
Events for December
10th
No Events
Events for December
12th
04:00 PM - 06:00 PM
Various
05:30 PM - 09:00 PM
TBA
Events for December
13th
04:00 PM - 09:00 PM
Guam High
04:30 PM - 06:30 PM
Academy
05:30 PM - 09:00 PM
Various
Events for December
14th
04:00 PM - 06:00 PM
Various
05:30 PM - 08:30 PM
GW Field
Events for December
14th
No Events
Events for December
15th
No Events
Events for December
17th
04:00 PM - 08:00 PM
GW Field
18

19

20

21

22

23

24
Events for December
17th
No Events
Events for December
18th
No Events
Events for December
19th
No Events
Events for December
20th
No Events
Events for December
21st
No Events
Events for December
22nd
No Events
Events for December
23rd
No Events
25

26

27

28

29

30

31
Events for December
24th
No Events
Events for December
25th
No Events
Events for December
26th
No Events
Events for December
27th
No Events
Events for December
28th
No Events
Events for December
29th
No Events
Events for December
30th
No Events
1

2

3

4

5

6

7