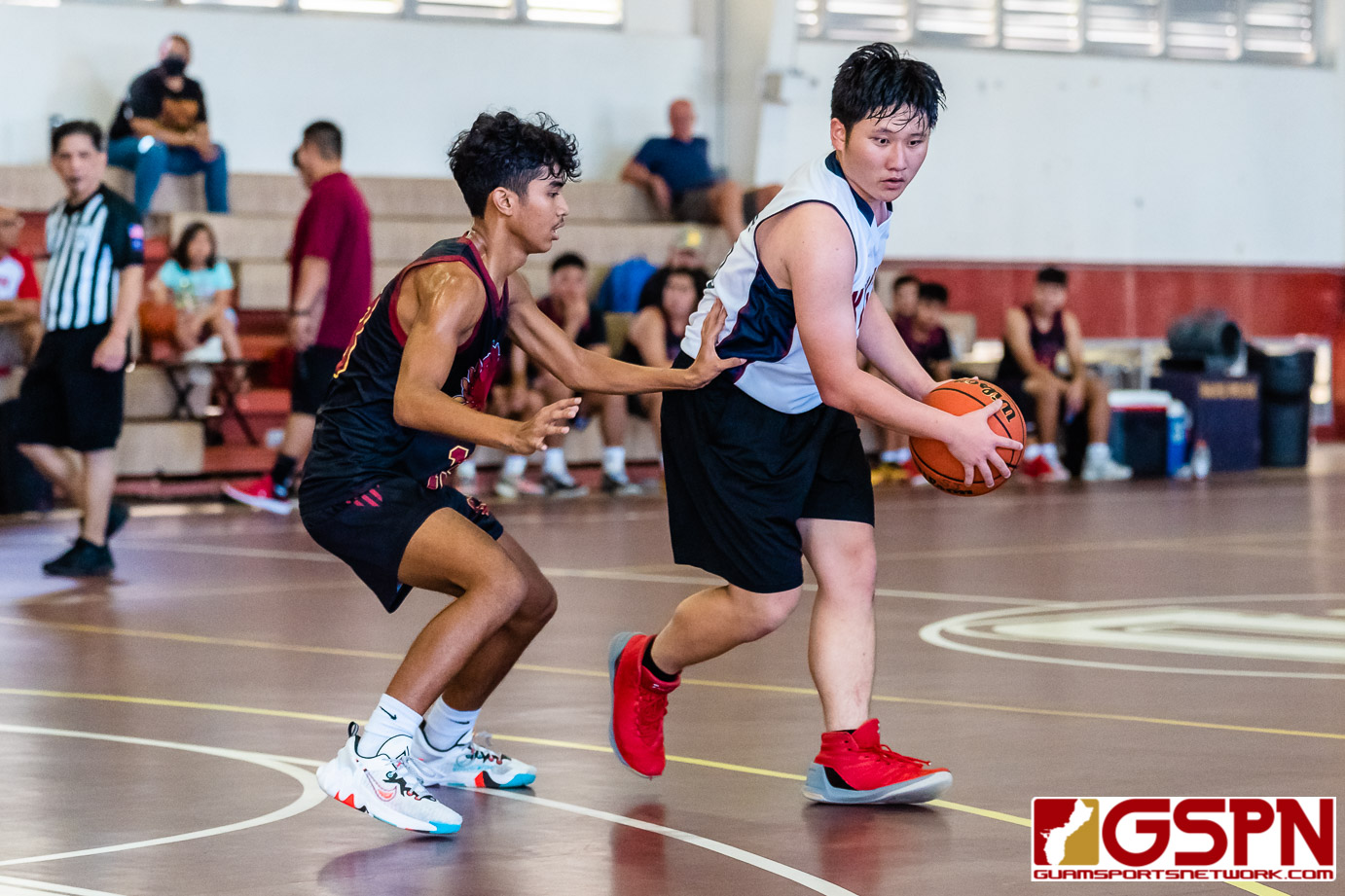 The final day of pool play set up the final day of play in the GSPN Preseason Tournament, presented by the Guam Army National Guard. The St. Paul Warriors took down the Sanchez Sharks to lock up a Warriors finals spot while the FD Friars defeated the St. John's Knights to go unbeaten in Pool A, setting the stage for an FD vs. St. Paul finale.
Sunday Game Schedule
7th: GW vs. St. John's @ 1 pm
5th: JFK vs. ND @ 2:30 pm
3rd: Okkodo vs. Sanchez @ 4 pm
1st: SP vs. FD @ 6 pm
Saturday Games
GW 78, Harvest 37
The Geckos locked up a spot in the final day led by a 13-point day from Josh Sebastian and 12 points from Kaden Apiag. The Eagles tourney comes to a close with Wes Keith netting 10 points.
FD 54, SJ 32
Kaine Santos led a balanced Friar scoring day with 12 points as the team prepares to play on Championship Sunday. Knight Cho Wan Hong scored a game-high 13 points for the Knights, who will play Sunday due to a Guam High forfeit.
St. Paul 69, Sanchez 57
The Warriors rampant continued Saturday with Jacob Miranda leading the way with 18 points. Xander Sanchez scored 17 points and Josiah Quintanilla scored all 14 of his points in the second half. Moises Manalo was the high man for Sanchez netting 12.
Okkodo 59, Guam High 55
The final game of the day provided plenty of late-game drama with Guam High storming back from a double-digit deficit while fans were getting riled up on both sides. Okkodo pulled off the close victory behind a 21-point game from Jose Suarez. Treydan Rosario scored a team-high 17 points and Cameron Brantley added 13.
PHOTO GALLERY BROUGHT TO YOU BY: