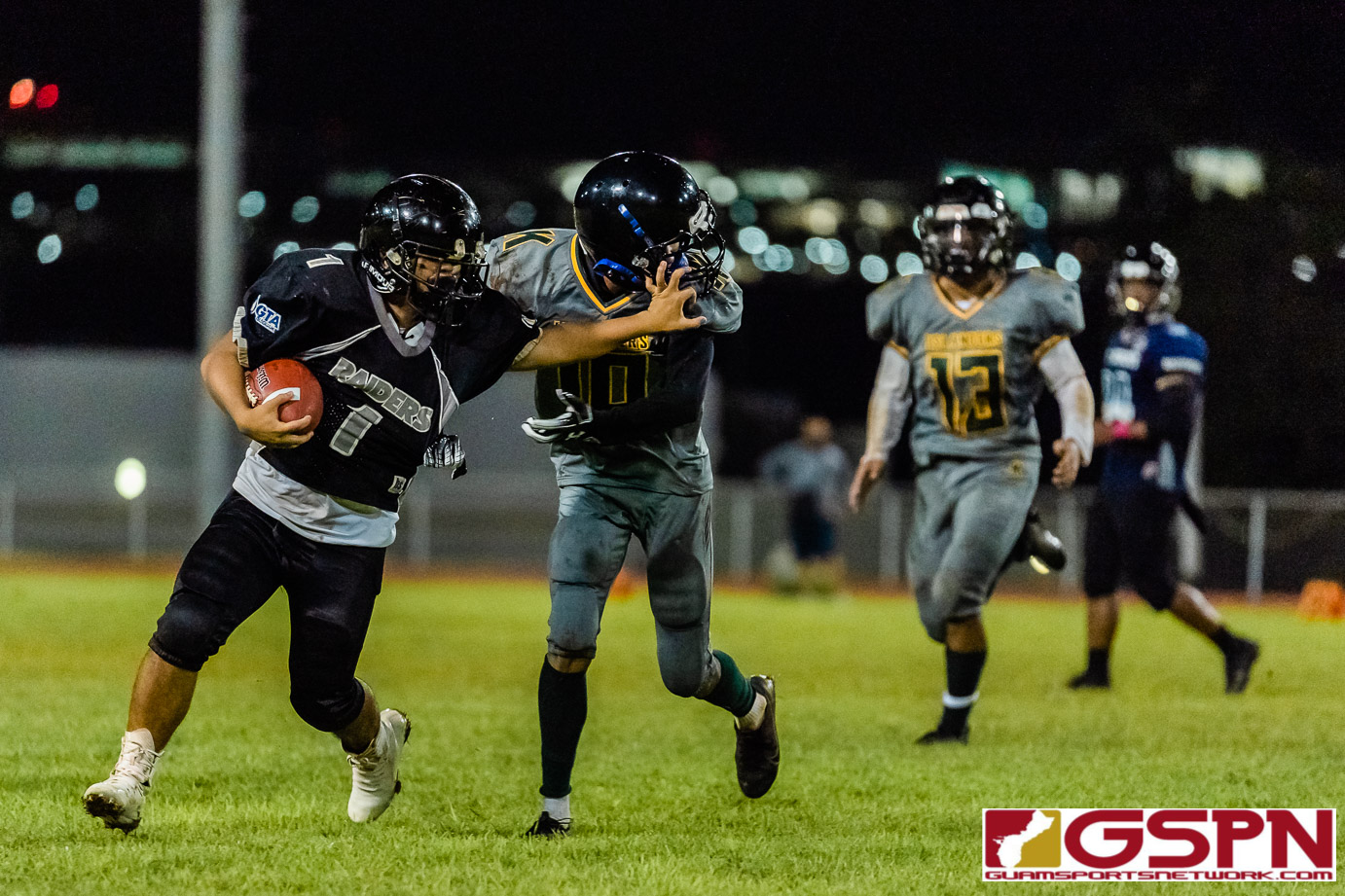 By Robert Balajadia
There hasn't been an organized football game played on Guam since 2019 which made opening night for the 2021 season one of the most anticipated returns to play in the past two years.
Opening night belonged to the visiting Southern Dolphins who defeated the JFK Islanders 20-6 Friday evening. The Dolphins posted three running touchdowns from three different rushers and held a 20-0 halftime lead over JFK to add to a dominant night on both sides of the ball.
Dolphins Isaiah Topasna, Zavier Camacho and Josiah Quintanilla were the runners who found the end zone with Topasna and Camacho also adding big plays on the defensive end. Topasna had a fumble recovery and sack while Camacho picked off JFK Islander quarterback Trey Blas for the games only interception.
(check GSPN in Instagram for the highlights from the two!)
Topasna's score proved to be the first touchdown of the season on a 35-yard run. Topasna took a handoff up the gut and rolled off an Islander defender before bouncing outside to trot into the end zone for the seasons first score.
"My linemen were blocking so good. I was able to bounce to the outside because of them. My line man, those guys are it," said Topasna.
Southern would go for a 2-point conversion after each touchdown, but were unsuccessful each try.
A three-and-out by the JFK offense allowed the Dolphins to get another big play after a short punt return, this time from Quintanilla on a fake reverse hand off for 30+ yards to get to the 1st-and-goal right before the end of the opening period. Camacho would take a toss to the left side that he turned into the games second touchdown to quickly go up 12-0.
JFK's ensuing drive would end in disaster after a bad snap, which would plague them all night, turned into a fumble recovery for the Dolphins in the red zone, courtesy of junior linebacker Jaren Leon Guerrero. Quintanilla would eventually punch in the games third touchdown on a goal line run to go up 18-0.
The Islanders next drive would end in a safety after another botched snap as they faced a 20-0 hole that carried into the half.
The Islander offense started to come alive late in the 4th quarter with quarterback Blas scoring on a 25-yard touchdown run after scrambling to get within 20-6. The Dolphins played disciplined defense with Topasna getting a key sack on 3rd-and-long which forced the Islanders to punt on their final offensive possession.
"We just wanted to finish strong and work as a team to get the win," said Camacho on the teams motivation to prevent the comeback.
The Dolphins have already equaled the amount of wins they had in 2019 as they carry the mindset, while radiating the energy of being a different team. After Friday nights opening performance, the league is surely taking notice.
"We've got more heart. It's just a Southern feeling," said Topasna on what he feels is different this year.
Southern will be taking on the Guam High Panthers next Friday while the Islanders will make a short trip to Dededo to face the Okkodo Bulldogs.
The FD Friars would get a forfeit win over the Sanchez Sharks.
Saturday Football
GW @ Guam High – 7 pm
Tiyan @ Okkodo – 7 pm
PHOTO GALLERY BROUGHT TO YOU BY:

National Guard Athletes
Scott Eclavea
Scott Eclavea is a jiu-jitsu black belt and an accomplished MMA fighter. The Guard has given him an outlet in combatives to display his martial art skills, where he's become a head instructor for that program. Eclavea has served since coming out of high school and the Guard has only changed his life for the better.
COMING SOON …
LIVE FOOTBALL ON GSPN
FD vs. JFK (Saturday 7 pm)
GSPN Preseason Basketball Tournament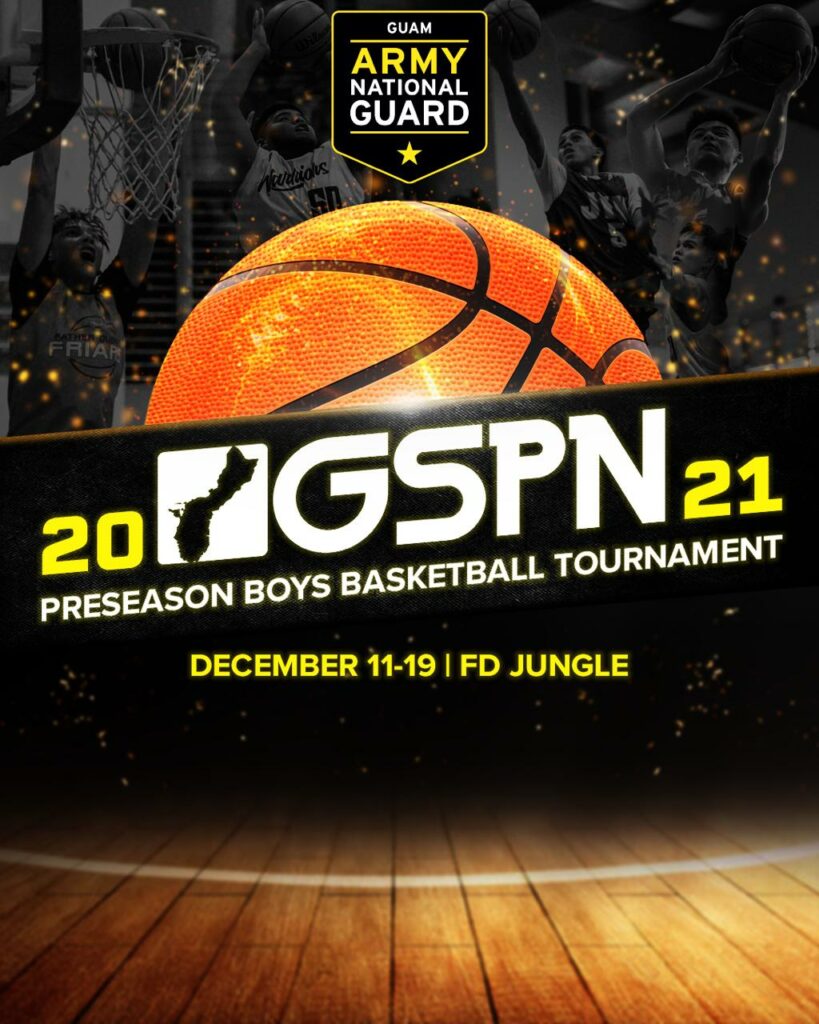 QUICK HITS
Pat Taitano and Rich Abiador, teammates on the 1995 SPG volleyball team, have led their high school girls volleyball teams to the Washington State Championships in Yakima, Wa.
Taitano coaches Mt. Rainier High while Abiador leads North Creek High.
There for support is Dr. Mark Perez, a health professor at Central Washington University and a former UOG volleyball player.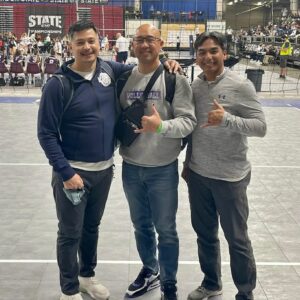 ——————————————–
Guam has recently lost two former star athletes.
– former national volleyball player Larry Gamboa
– former GW Geckos running back Joe 'Pit Bull' Leon Guerrero
May they both rest in peace.