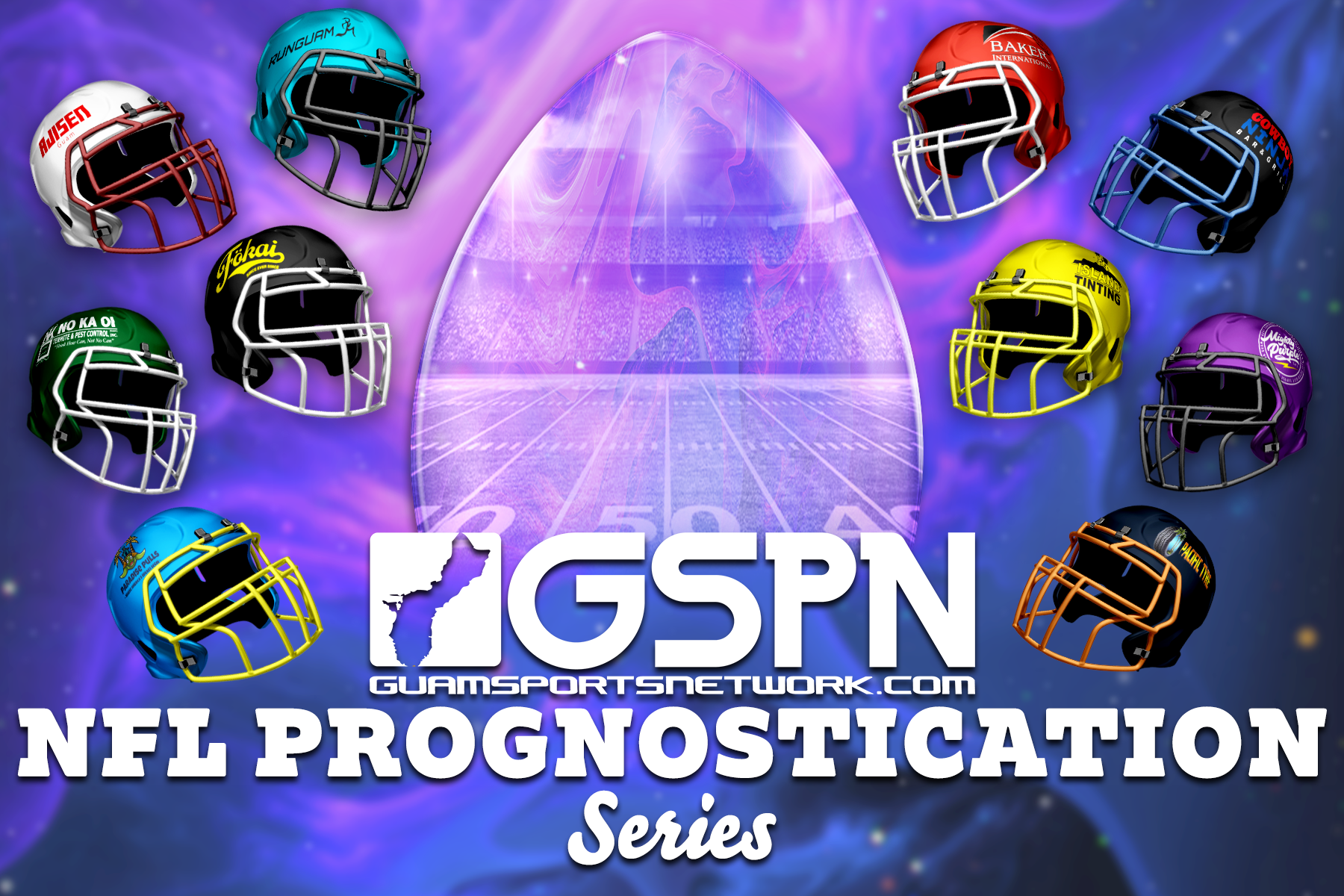 By Robert Balajadia
After a quarter of the season done, the top seeds in the league are starting to take shape. Fokai is holding on to a slim lead after taking the top seed in Week 3 and the Run Guam boys are showing their 'marathon not a sprint' mindset is working just as intended.
Here's how Week 5 went down!
For the first time this season we didn't have a game where all our progs picked the same team to win! Unfortunately, the teams that were chosen in those picks were the likes of the Jets, Jaguars and Lions – two of which are still winless teams.
Fokai is hanging on to a slim lead over Might Purple and Roke is watching the standings very closely. 'Moving on up' is the motto for Run Guam and given these guys are well trained in the art of distance running, it's still quite too early for them to expose all their picks and tricks. Cowboy Ninja and Danny will ride and die with San Francisco despite going up against the unbeaten Cardinals, the only prog to pick the 49ers as he falls one game out of 3rd place.
Baker International and Ajisen are the biggest success stories right now as they climbed to a respectable spot in the middle of the rankings after starting slow. Paradise Pulls, Pacific Tyre and No Kai Oi (Jets picker) are also trying to find their way, and we respect them for sticking with the wild card picks each week.
It was a rough week for kickers in the NFL, but it was more rough for Island Tinting going 9-7 on the week and still sitting at the bottom of the league…
Week 6 picks

QUICK HITS
The Okkodo Bulldogs secured third place at the Far East Division I Girls' Basketball Tournament in Camp Humphreys, South Korea. Jasmine Samson and Haley Cabrera were named All-Tournament selections in recognition of their hard work on the court. Vaysia Blas won the 3-point shooting contest. The Bulldogs played nine games in three days with a squad of eight:
Erin Moldez
Jasmine Samson
Haley Cabrera
Sharm Tauiwei
Hanna Meinik
Jordyn Zacarias
Jordin Hernandez
Vaysia Blas