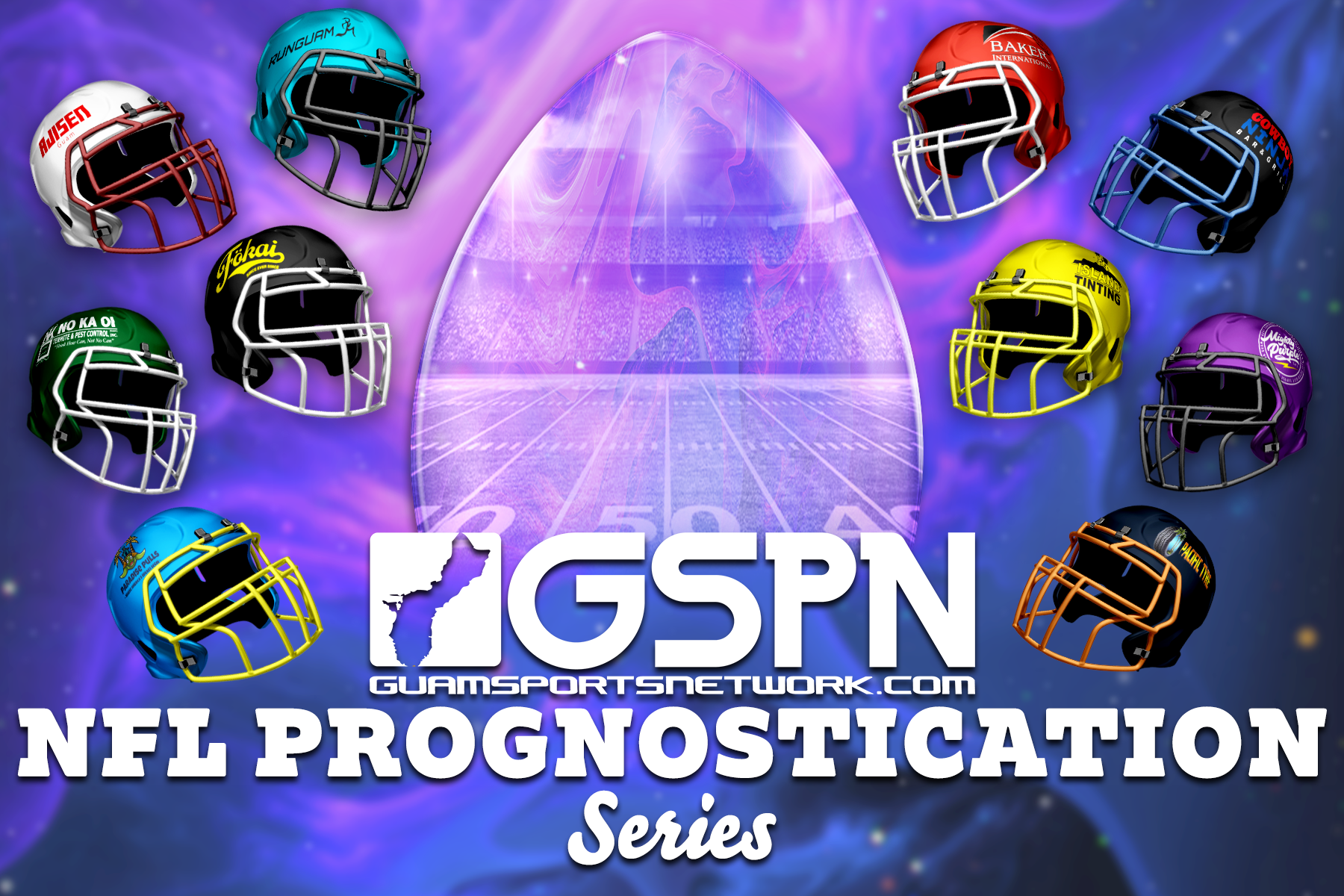 By Robert Balajadia
Week 4 of the GSPN NFL Progs is seeing some shaking up in the middle of the standings and more teams are taking risks, which is proving to pay off! Fokai took the lead last week and remains on top with the slight lead over Mighty Purple and Cowboy Ninja, who are one good week away from shaking up the standings even more!
Here's how Week 4 went:
Everyone took a loss betting against the Jets. We'd also like to assume none of our progs are shaken up about it!
Standing at the top for the second straight week is Fokai! The only real blemishes coming from Fokai this week was siding with the Raiders and Rams going unbeaten through four weeks. Some key picks from Mighty Purple taking the Chargers (yesssirr!) and Seahawks allowed him to make-up some ground to narrow the gap for first. Danny and Cowboy Ninja also went (11-5) to stay right in the mix!
Just outside the Top 3 is Run Guam, who's playing a game within a game each week. One week it's flipping a coin and then the next week it's borderline alchemy and they're content with their spot right now as they don't plan to peak just yet. The biggest jump from Week 1-to-4 has to be Baker who put out another strong week going 10-6 and is catching steam!
We have a three-way tie for the 6th spot between Pacific Tyre, Paradise Pulls and Ajisen! They might be outside the Top 5 but these teams are probably the most exciting to see turn in their picks. You'll see a big win like Paradise Pulls being only team taking Chicago over Detroit, followed by being the only team to take the Broncos over the Ravens. But as always, we encourage the daring!
Tied at the bottom is Island Tinting and No Ka Oi, but they aren't at all far behind! It's a fall from grace after the opening week for Island Tinting after getting as high as the 4th seed, but by no means are Tom Roberto and the Island Tinting team down and out! A good week can easily shift you three to four spots. No Ka Oi may share the same colors as the Jets, but even the Jets got their first win last week so it's always going to be any. given. week.
Here's how our progs are picking Week 5
The Progs