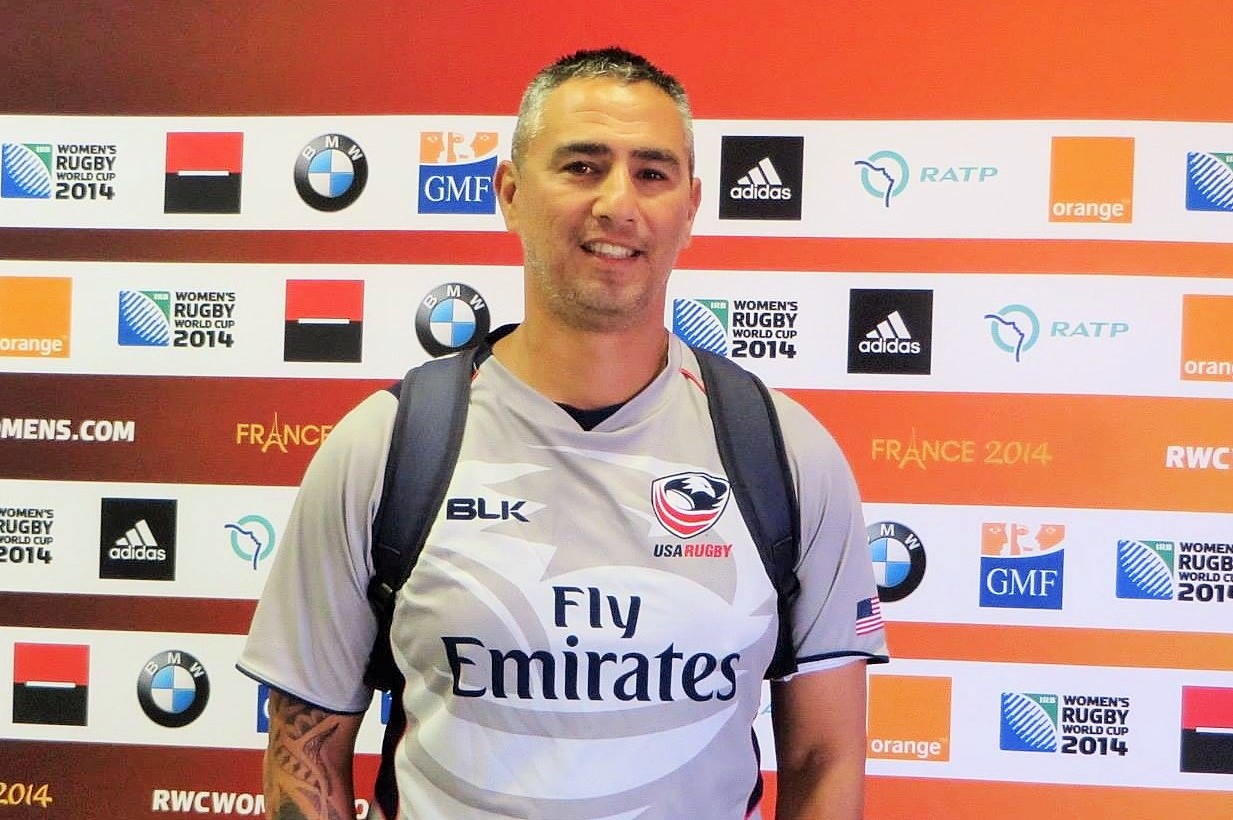 By Patrick Lujan
As the sport of rugby continues to grow on our island and more athletes are earning college rides playing, one of its Guam forefathers continues perpetrating.
Dr. Peter Baggetta, who helped found the Guam Rugby Club and a former USA Women's Rugby coach, is back in the driver's seat as Guam's head coach for the Asia Rugby Sevens Trophy 2021 in Thailand November 13-14.
Already established as the head coach of the prominent Gonzaga College High School rugby team in Washington, D.C., Baggetta comes home every chance he gets and when the Guam Rugby Football Union came calling, he didn't hesitate.
"I told them that I would be happy to work with the team while here, and that would work out coming back in November with my school once I get back to Washington D.C.," Baggetta said. "The goal is to set up some basic structures of play and provide some skill development for the players while I'm here."
YES, DR. BAGGETTA
With almost 40 years involved in rugby, Baggetta has taken the game to a whole different level by obtaining his PhD in educational neuroscience last summer.
"My PhD built on my masters work which was in coaching pedagogy which looked at conceptual change of coaches (learning that changes an existing belief or way of thinking and how that shift or restructuring of existing knowledge and beliefs happens)," Dr. Baggetta said.
"It is a combination of educational psychology (how people learn) and neurocognitive sciences (the neural and biological mechanisms and processes of the brain which are involved in thinking and learning). It goes really well with coaching since coaching is really the facilitating of learning. My dissertation investigated how fluid relational reasoning (ability to recognize and think about different relations and patterns) contributes to high school students performance in a number of different academic subjects (i.e., math, social studies, foreign language)."
Let that sink in for a few moments. Go ahead. Read that a few times over.
FUTURE IS STILL BRIGHT
With pro players like Zach Pangelinan and Jacob Flores competing in Major League Rugby and almost 20 college ruggers, Baggetta believes there's plenty room to grow and breaks down some reasons why.
"First, our culture that we all strive together for the good of our familia, community and island fits in naturally with the game of rugby's culture of team first and that everyone is needed to contribute and everyone needs to do the basic skills well (everyone has to be able to catch-pass, run and tackle regardless of position) to be successful as a team.
"Second, we are an island people of resilience and toughness – we survive typhoons, survive being still a colonized territory, survive economic downturns, survive COVID – this toughness is seen on the rugby field as the game requires both physical and mental toughness.
"Third, our schools program – we are one of the few places in the U.S. which has middle school rugby in all of our schools and then rugby in our high schools. This means our players can have seven years of rugby by the time they finish high school while most players in the U.S. have maybe four years. The middle school rugby allows our players to develop the key skills of catch-pass and evasive running at an early age.
"Also, many of our rugby players play multiple sports which helps their athletic development. As all of the research has shown, it is much better for youth and adolescent players to play multiple sports instead of just playing one sport – it makes them better athletes and reduces injuries."
Baggetta not only talks the talk, but obviously walks the walk – personifying determination, commitment, education and the pursuit of continued growth and professionalism.

QUICK HITS
Guam MTB National Championship: Edward Oingerang and Jennifer Camacho are your 2023 MTB national champions. Oingerang finished the course in 1:13:24 while Camacho won her second straight title in 54:08.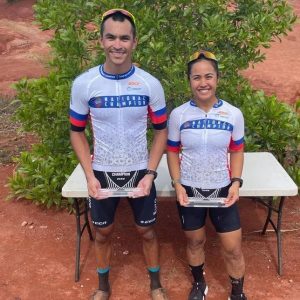 ——————————————
Kobe Miyashita, with St. John's coach Arvin Flores, was named the 2023 IIAAG Middle School Boys Volleyball MVP!