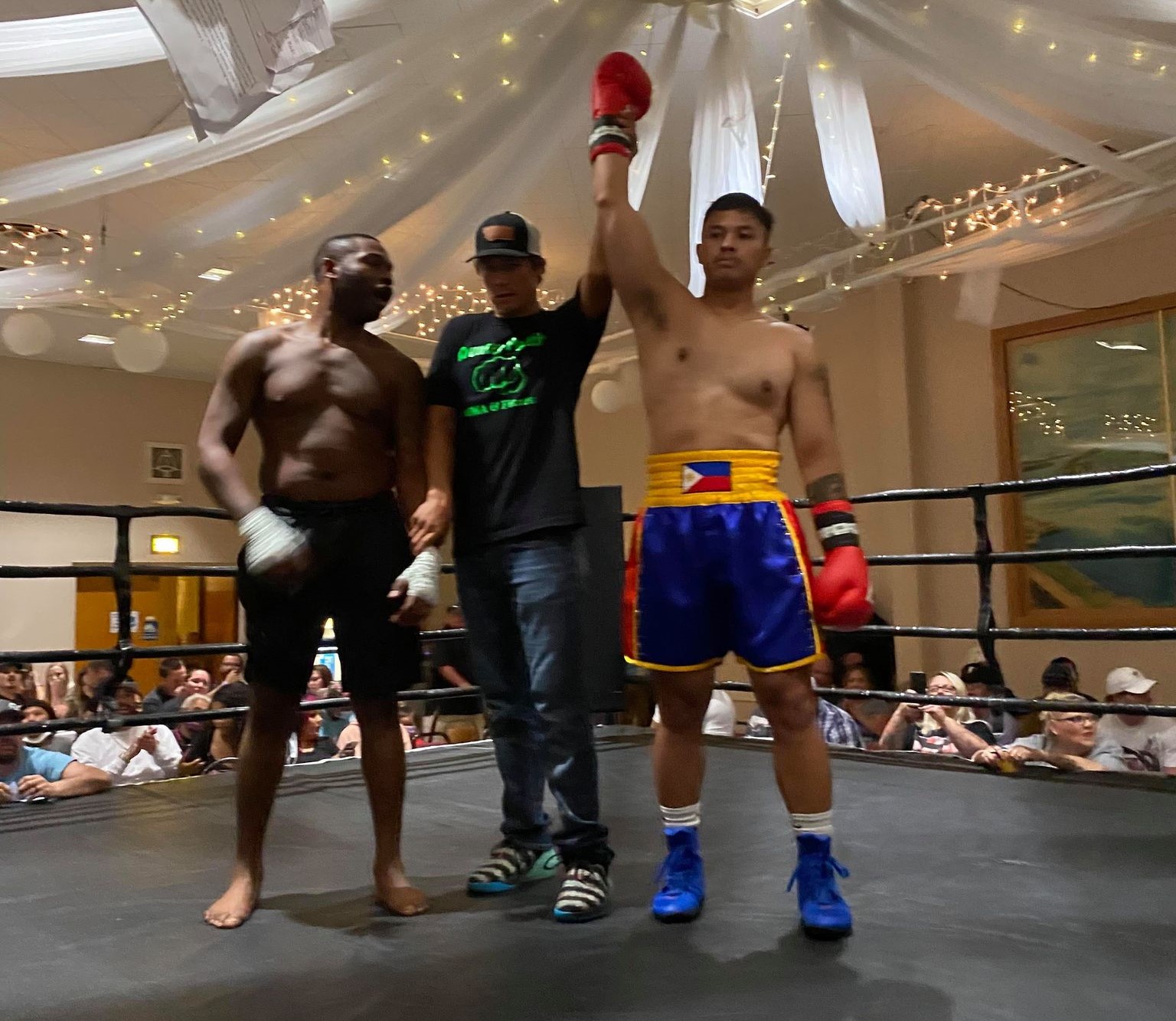 By Robert Balajadia
Former Guam High Panthers 2012 Football MVP LJ Aguon has started a new venture at the age of 25, taking on the sport of amateur boxing. Aguon competed in his first amateur bout a little over a week ago, earning a TKO victory in the first minute of the opening round.
Aguon had used jabs to set up a clean body shot to put his opponent away in mere moments of his debut. Even though the match wasn't long enough to display the hard work he put into training, Aguon is at least satisfied with his movement and comfortable presence despite it being his first fight.
"For me, the biggest takeaway is how sharp my footwork was. My activity was there. There's probably some things that I shouldn't have done, like some punches I shouldn't have thrown, but overall the whole fight was hard for me to judge," stated LJ.
Aguon is currently serving in the U.S. Air Force and is stationed in Montana. The base where Aguon is stationed also happened to be near the location of Diesel Counterpunch MMA/Fitness Gym, who is owned by longtime MMA veteran Joe 'Diesel' Riggs.
Aguon signed up for the gym in June of 2020 and picked up forms of MMA training like kick boxing, jiu-jitsu and boxing. Three months into training, Riggs had spoken to LJ about taking on an amateur MMA fight after noticing he had skills in the art of fighting. Aguon was concerned about being able to carry out requirements from the Air Force so he opted to take on the amateur boxing scene instead.
Aside from training, Aguon and Riggs were developing a stronger bond over this time with Riggs eager to get Aguon in the ring. Riggs even wanted to be in Aguon's fight corner, which added another level of excitement/incentive for LJ.
LJ hit the gym consistently for four months while preparing for his amateur bout despite not knowing who his opponent would be until the day of his fight. Aguon is no stranger to competition and big moments, which is why he looked as comfortable as he did in his debut.
"I treated it like any other competition. It was more of the build-up of anticipation before getting started rather than being nervous… I put so much work into this. I recorded all my sparring sessions and studied it back to clean up any mistakes I was making," said Aguon on his preparation for the fight.
Once Aguon's entrance song 'Hail Mary' by Tupac played, it was game time.
"I was locked in from that point on," said Aguon on entering the ring. " I was confident in my abilities. It was like the first game of the season. You put in the sweat, blood and tears, and you're just excited to be able to go 100% with nothing to hold you back."
Aguon plans to get into the amateur ring at least a few more times with November/December being his next target date. As thrilling and rewarding his first fight was, LJ isn't thinking too far ahead as he's strictly paying attention to his next fight only.
"I'm really just taking this one fight at time," said LJ on if boxing is a sport he'd want to pursue professionally. "I'm just taking it for what it is. As a competitor, I would love to take on that challenge, but I also have my Air Force career and I have to take into consideration there risk assessments."
Aguon is currently on Guam for vacation, but will be heading back to Montana on the 18th this month. Once back, he's planning on hitting the gym with just as much excitement and anticipation to prepare for his next match much like he did his first.
LJ's high school accolades
2012 IIAAG Football MVP – Quarterback
2014 IIAAG All-Island Basketball 1st Team Guard
2013 Track & Field Champion – Gold medal javelin
2014 Track & Field Champion – Bronze medal javelin

QUICK HITS
3rd place: Big ups to the Para Todu Rugby Club for finishing 3rd out of 16 teams in the Manila 10's Rugby Tournament today. Biba Guam Rugby!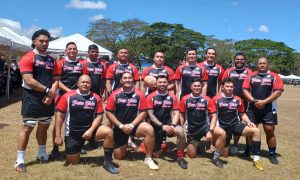 ——————————————
Guam MTB National Championship: Edward Oingerang and Jennifer Camacho are your 2023 MTB national champions. Oingerang finished the course in 1:13:24 while Camacho won her second straight title in 54:08.