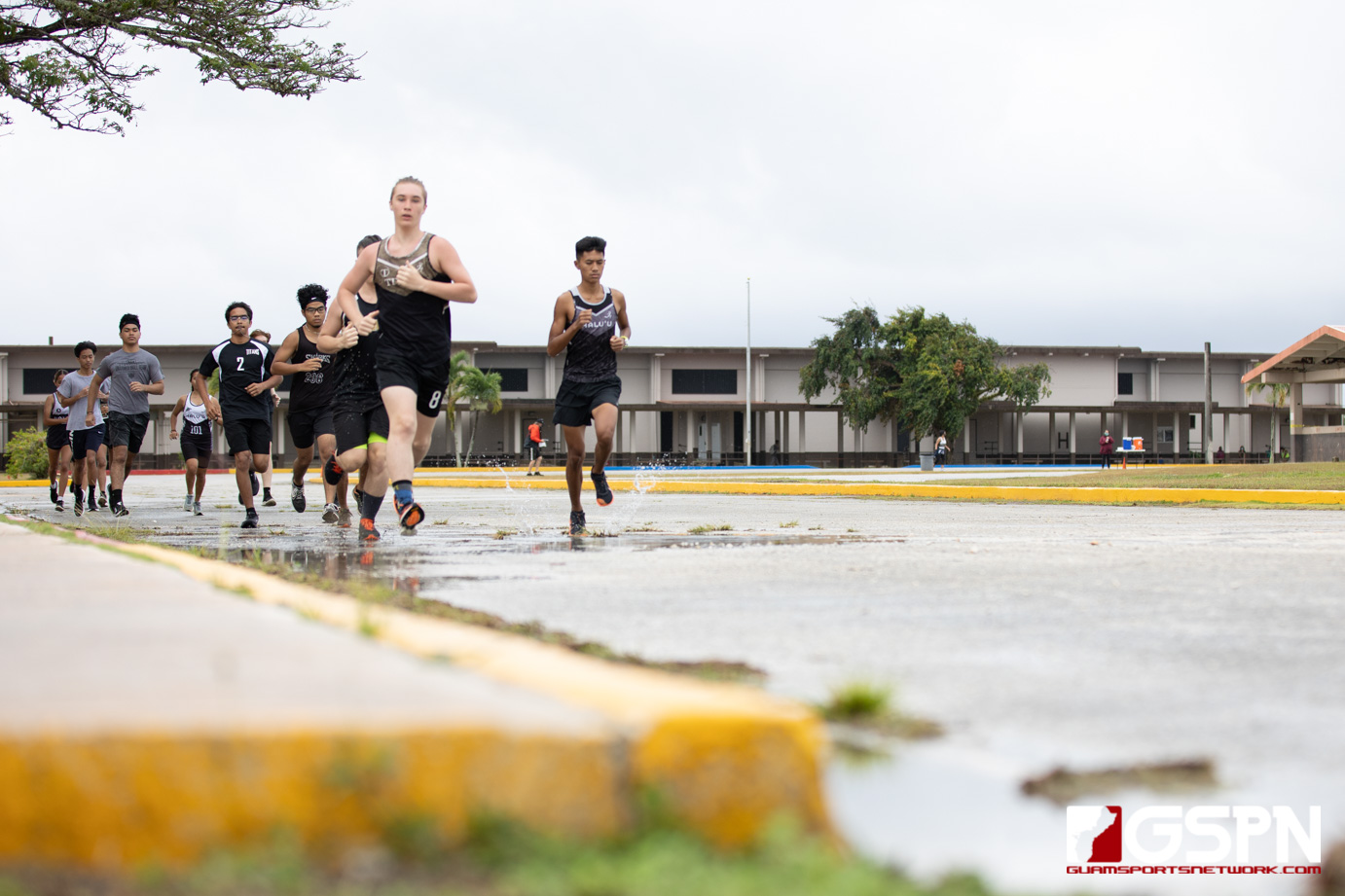 By Jay Leon Guerrero
Another double forfeit was declared in the ISA Cross Country league with the host team Tiyan Titans and the Sanchez Sharks unable to field the minimal requirement of five runners per division.
Despite the double forfeit, both eligible and ineligible runners took the Tiyan course which travelled around the campus. 
Sharks runners lead the pack
After a little confusion on the final lap, Sanchez junior Teo Galvez finished first overall with a time 22:31. Teammates John Medina and Cody Villegas followed with times of 22:32 and 22:58, respectively. Conor Flory from Tiyan came in fourth overall with a time of 24:27.
Galvez said he hopes to improve his time by the All-Island meet comes.
"I'm treating these meets like practice meets. The real game is basically the all-island and my goal is to make the top 10 with a 19-minute time," said Galvez. With more practice participation, both boy's teams look to become eligible to score an actual meet by at least next week. 
Coming in first for the female division was Sanchez junior Chloe Flores with a time of 28:21. Rounding out the top three in the female division were Shark runners Jelena Arriola (29:05) and Angelica Prado (33:32).
"It's a little disappointing, I know there would be a lot more competition if Covid did not happen," said Flores. "But it still feels good to be here and competing."  
Despite the lack of participation, Flores said she is happy to be a part of the team and representing her school.
"It's an honor for me to represent my school and my team. This is my first year (on the cross country team) and I know that I hardly know some of my teammates but I already know they are going to be there for me and have my back."
The next meet for both teams will be on Friday, March 12th. Sanchez will host the Okkodo Bulldogs and Tiyan will go against host team JFK. All meets start at 430pm.
Final results from all ISA meets on March 9th:
Teo Galvez (M) , SSHS, 22:21
John Medina (M), SSHS, 22:32
Cody Villegas (M), SSHS, 22:58
Conor Flory (M), THS, 24:27
Jonathan Arriola (M), SSHS, 24:28
Chloe Flores (F), SSHS, 28:21
Aiden Flory (M), THS, 29:03
Jelena Arriola (F), SSHS, 29:05
Angelica Prado (F), SSHS, 33:32
GW vs Okkodo
Jadrian Juico, OHS, 20:59
Genel Asuncion, OHS, 22:09
Chance Dimag, OHS, 23:21
Patrick Buot, OHS, 24:10
Kyle Garcia, GW, 24:18
DJ Osborn, GW, 25:01
Gerome Asuncion, OHS, 27:34
JFK vs GAA
Hugh Kent, JFK, 18:28
Mark Imazu, JFK, 19:49
Matthew Rivera, JFK, 20:58
Landon Taitingfong, JFK, 21:03
Joshua Helm, GAA, 21:47
Samuel Jung, GAA, 22:33
Ivan Aguilar, JFK, 22:43
Kana Sgambelluri, GAA, 24:29
Trixia Nierva, JFK, 24:44
Donald Llyod, GAA, 25:26
Jordan Kim, GAA, 25:49
Rizaldy Tugade, JFK, 25:56
Jade Han, JFK, 25:58
Adrian Helm, GAA, 26:08
Chasity Minor, JFK, 26:54
NO NAME, JFK, 29:18
PHOTO GALLERY BROUGHT TO YOU BY:

Athletes Birthdays by W5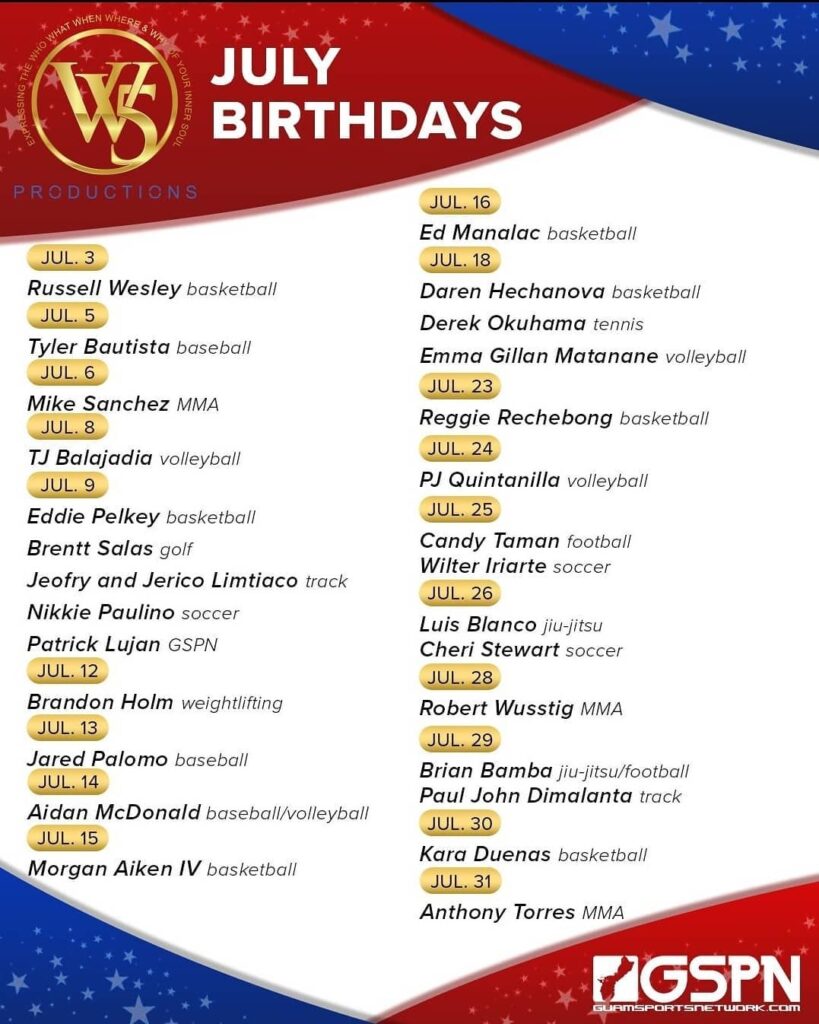 Foody's Fun Facts
Favorites From Year 2
COMING SOON …
2020 Tokyo Olympics
UFC Fight
Aug 1: Trevin Jones vs. Tony Kelley
QUICK HITS
——————————————————–
Guam's Joey Miranda met up with Chamorrita Softball Star Bubba Nickles and Olympic Teammates Dejah Mulipola and Aubree Munro out in Tokyo as we approach the Olympics!
Photo credit: GNOC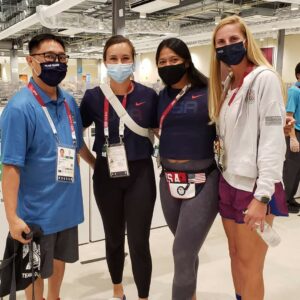 ——————————————————–
Former Guam resident Tre Taylor has committed to play cornerback for the Southwestern Junior College Jags.
Turner attended Harvest and FD before transferring to Hawaii where he played for Saint Louis, the 5th ranked team in the nation.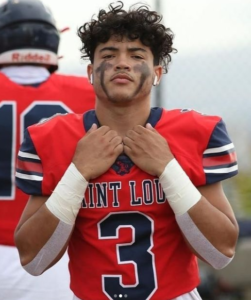 ——————————————————–
The big man Zach Banner getting to throw out the first pitch earlier today for the Pittsburgh Pirates!