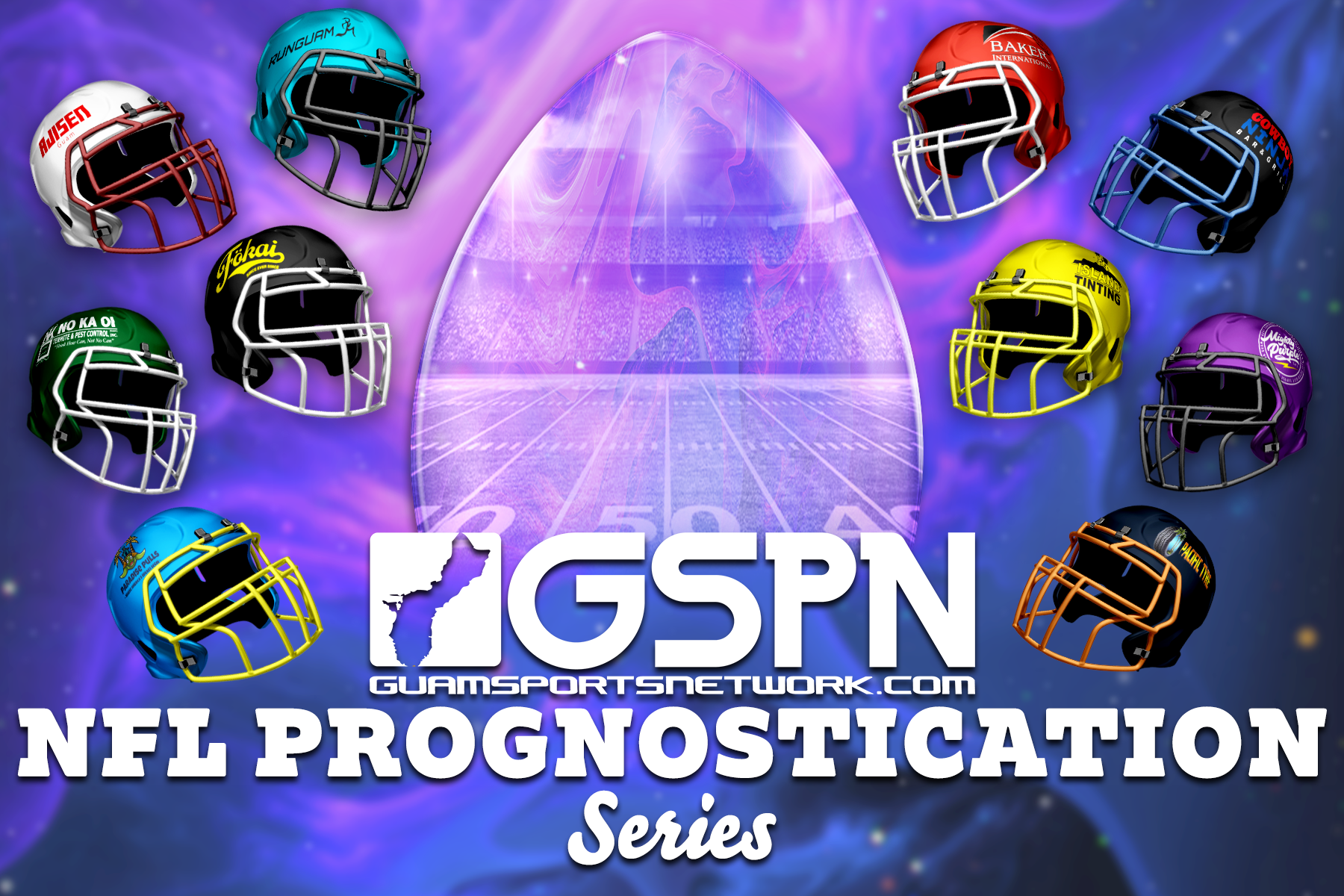 It's been a wild two weeks of action and the standings have surely been shaken up. Sliding all the way to the #2 spot is J Onedera and Ajisan, who at one point in time was at the bottom of the standings. It's been a down year for Onedera's Chiefs and he's appeared to take out his aggression on the prognostication league.
Here's how we stand after Week 9
Week 9 saw plenty of upsets in the league, but that was the recipe for a big turn around for some of our prognosticators big-time gambles.
Still in first place is Fokai, who has maintained a one-game lead over Ajisan and Mighty Purple since last week. Carlo Dela Cruz and Fokai have been our longest reigning #1 spot with Mighty Purple and the new-look Ajisan right behind them. Roke and Mighty Purple took a big hit in Week 9 with seven misfires, more than half by way of the wacky upsets in the league.
Cowboy Ninja, Pacific Tyre and Run Guam are locked in a three-way tie for 4th place, which is where these three have consistently stayed in the standings. Run Guam's Derek Mandell might be the only prog who's picking teams to win in their BYE week and we're told that those are picks he's proud of.
The last four in the league are by no means out of the race as we've only reached the halfway point of the season. Island Tinting and No Ka Oi have appeared to rebound from a streak of bad weeks and all progs are comfortably sitting above .500!
If Week 10 in the league comes out as weird as Week 9, we may have another seismic shift in the standings! Stay tuned for Week 10 picks!
The Progs

QUICK HITS
Bishop Obispos beat Mt. Carmel for the IIAAG Middle School Girls Basketball championship 37-25.
—————————————-
The Benavente Roadrunners crushed the Agueda Pirates 17-1 to win the 76 PONY Middle School Baseball League. Rodney San Nicolas was a beat, striking out 13 batters in a complete game while going 4-for-4 at the plate, including a homer and 4 RBI.