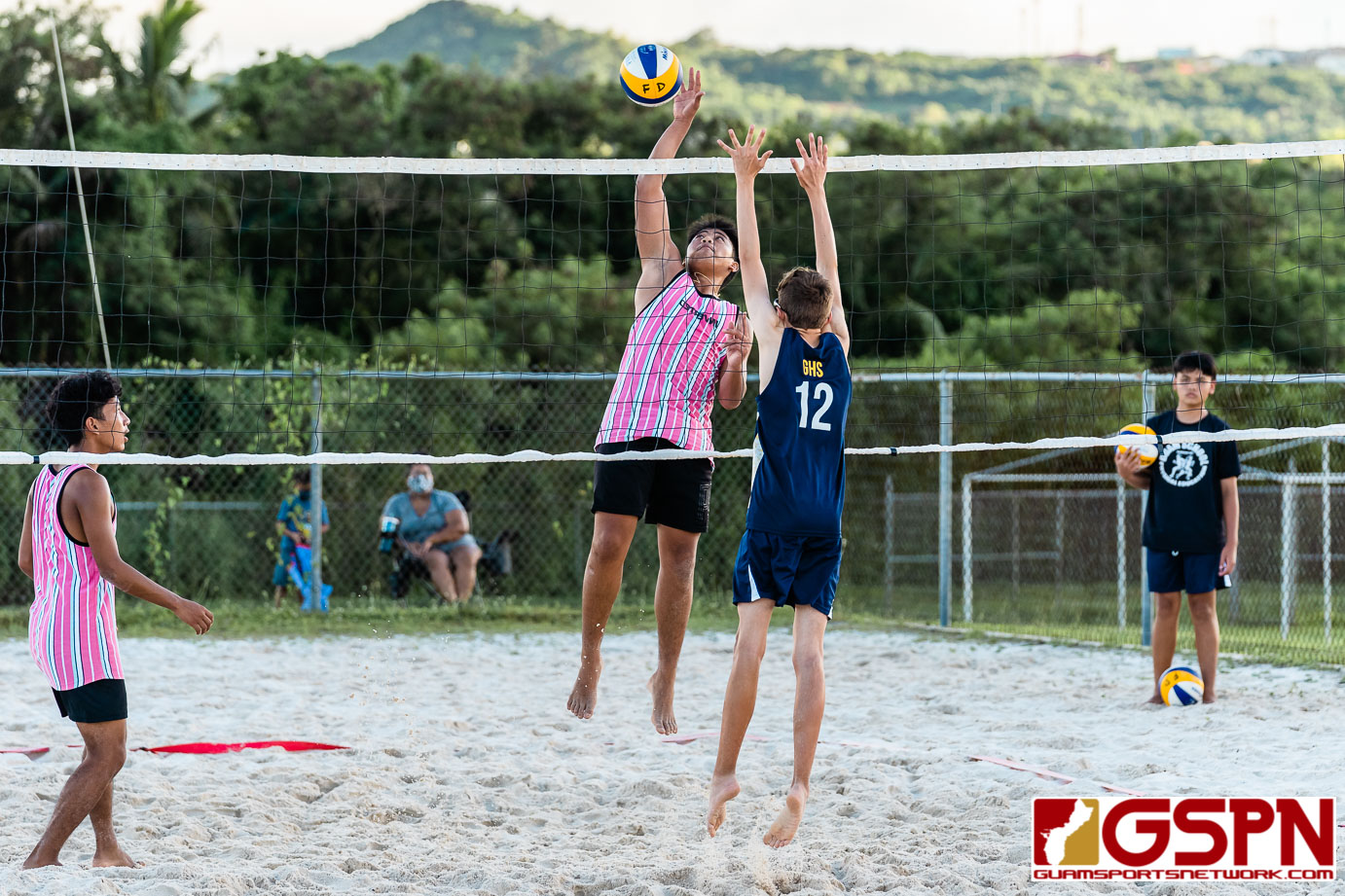 The opening round of the IIAAG Boys Beach Volleyball Tournament was played out Wednesday evening at the GFA Sand Courts with eight pairs and four games on set.
The Tiyan tandems were dominant on the day with Tyrone Buekis and Gerald Malana, along with VJ Rosario and Xander Duenas each winning their game by 15+ points each set.
The closest match of the day came from Friar duo Hoben Barcinas and Joe Mafnas, getting past the pair of Taylor Burch and Alden Sampson who were threatening to force a 3rd set.
#9 seed Cameron Kelley and Christian Lobaton were in a groove Wednesday as they shook up the standings in the first lower-seed win over the #8 seed Xavier Calvo and Antonio Rapadas.
Opening Round Results
#3 Tyrone Buekis/Gerald Malana def. #14 Dylan Garcia/Lakin Woods
21-5, 21-6
#4 VJ Rosario/Xander Duenas def. #13 Ethan Perez/Ethan Dela Cruz
21-3, 21-4
#5 Hoben Barcinas/Joseph Mafnas def. #12 Taylor Burch/Alden Sampson
21-15, 21-18
#9 Cameron Kelley/Christian Lobaton def. #8 Xavier Calvo/Antionio Rapadas
21-8, 21-14
PHOTO GALLERY BROUGHT TO YOU BY: