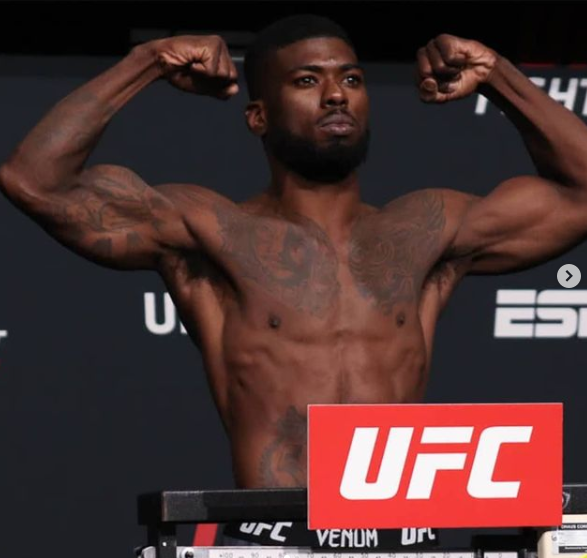 Guam's Trevin Jones had a whirlwind past couple of months after having to prepare for four different opponents in just his third UFC bout.
Jones finally got the chance to enter the octagon in the undercard of UFC Fight Night Cannonier vs. Gastelum where he suffered his first loss in his UFC career as opponent Saidyokub Kakhramonov landed a standing guillotine choke in the 3rd round.
"I fought like s*** last night no lie, that wasn't me," Jones said on his Facebook page. "My ego wanted to fight so bad but my body was truly stressed out. I just wanted to fight to bad. I also did a few things wrong myself so idk.
"I tried to put back on too much weight and show him I can come in big even though I was giving up some pounds. That wasn't to smart. I was tight and slow! I looked tired, but I wasn't to tired. I was tight and slow. I'm very mad at myself as I watch this fight, wtf! but I do see how things played out last night. At the end of my real camp I was training to be patient versus a wrestler, stuff takedowns turn him on the cage then give back. Things changed and changed quickly. My body was on auto last night and my ego was the only thing fighting. I'll be back on a fresh day."