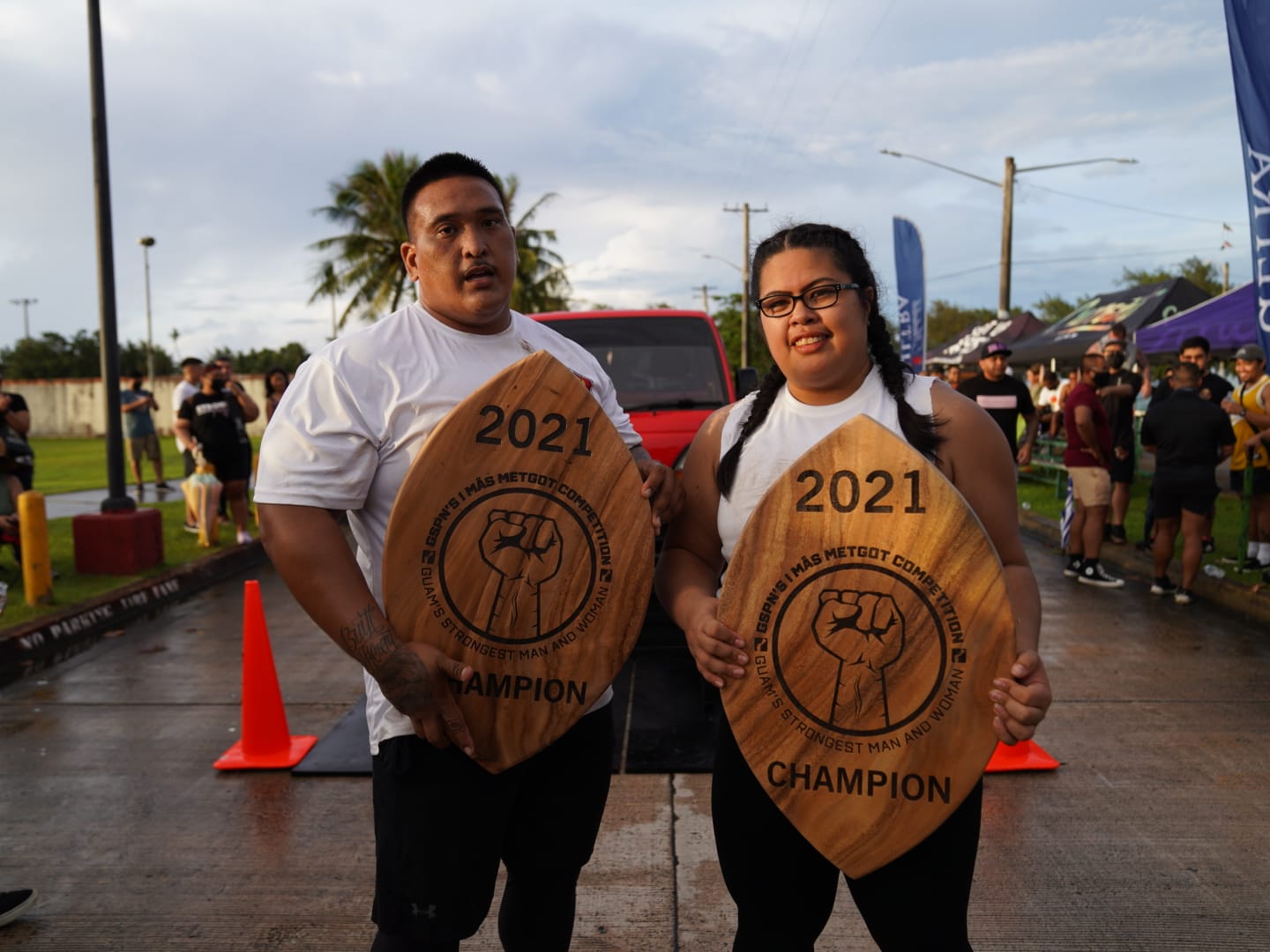 Anthony 'Big Tone' Salas and Brittney Pereda are Guam's strongest Man and Woman!
The I Mas Megtot Competition took over the Paseo Grounds all-day Saturday with 12 competitors, six male and six female, powering through six events for the title of strongest on Guam.
Salas and Pereda were pushed towards their final event of the day as Ariel Delos Reyes and April Flores were threatening to possibly take the top spot. Pereda showed out in the mini-truck lift totaling 31 lifts and Salas did enough to secure his spot on the final lifts of the day.
Final Points Standings
Ladies
Brittney Pereda – 36 points Champion
April Flores – 28 points
Kayla Anderson – 22 points
Erika 'Suki' Camacho – 16 points
Jackie Acfalle – 13 points
Grace Tacuyan – 10 points
Men
Anthony 'Big Tone' Salas – 38 points Champion
Ariel Delos Reyes – 30 points
Timmy Nauta – 23 points
Roland San Nicolas – 16 points
Romar Natividad – 11 points
Joe 'Gaga' Pangelinan – 8 points
Triple J Truck Pull
Ladies
Brittney Pereda – 24.05 seconds
Kayla Anderson – 25. 53 seconds
April Flores – 25.92 seconds
Jackie Acfalle – 27.72 seconds
Grace Tacuyan – 29.52 seconds
Erika Camacho – 32.52 seconds
Men
Anthony Big Tone Salas – 28.38 seconds
Timmy Nauta – 31.45 seconds
Roland San Nicolas – 31. 97 seconds
Ariel Delos Reyes – 35.38 seconds
Joe Pangelinan – 36.03 seconds
Romar Natividad – 38.85 seconds
Paradise Fitness Log lift
Ladies
Brittney Pereda – 11 reps
April Flores – 3 reps
Grace Tacuyan – 1 reps
Kayla Anderson – 0 reps
Jackie Acfalle – 0 reps
Erika Camacho – 0 reps
Men
Anthony Big Tone Salas – 14 reps
Timmy Nauta – 11 reps
Roland San Nicolas – 9 reps
Ariel Delos Reyes – 5 reps
Joe Pangelinan – 0 reps
Romar Natividad – 0 reps
Pacific Tyre/CTD Tire flip
Ladies
April Flores – 32.60 seconds
Kayla Anderson – 33.91 seconds
Brittney Pereda – 35.07 seconds
Erika Camacho – 38.09 seconds
Jackie Acfalle – 39.63 seconds
Grace Tacuyan – 109.28 seconds
Men
Anthony Big Tone Salas – 1 flip (6 points tie)
Ariel Delos Reyes – 1 flip (6 points tie)
Timmy Nauta – no flip
Joe Pangelinan – no flip
Romar Natividad – no flip
Roland San Nicolas – no flip
IT&E Wheelbarrow Race
Ladies
April Flores – 1st place (7 points)
Kayla Anderson – 2nd place (5 points)
Brittney Pereda – 3rd (4 points)
Erika Camacho – 4th (3 points)
Jackie Acfalle – 5th (2 points)
Grace Tacuyan – 6th (1 point)
Men
Anthony Big Tone Salas – 1st place (7 points)
Timmy Nauta – 2nd place (5 points)
Ariel Delos Reyes – 3rd place (4 points)
Romar Natividad – 4th place (3 points)
Roland San Nicolas – 5th place (2 points)
Joe Gaga Pangelinan – 6th place (1 point)
National Guard Warrior walk
Ladies
Brittney Pereda – 15.90 seconds
April Flores – 16.65 seconds
Erika Camacho – 17.03 seconds
Kayla Anderson – 17.5 seconds
Jackie Acfalle – 17.90 seconds
Grace Tacuyan – 28.68 seconds
Men
Ariel Delos Reyes – 1st place (7 points)
Roland San Nicolas – 2nd place (5 points)
Timmy Nauta – 3rd place (4 points)
Romar Natividad – DNF
Anthony 'Big Tone' Salas – DNF
Joe Gaga Pangelinan – DNF
Isla Imports Mini Truck Lift
Ladies
Brittney Pereda – 31 lifts
April Flores – 13 lifts
Erika 'Suki' Camacho – 10 lifts
Kayla Anderson – 7 lifts
Grace Tacuyan – 6 lifts
Jackie Acfalle – 3 lifts
Men
Ariel Delos Reyes – 40 lifts
Romar Natividad – 36
Anthony 'Big Tone' Salas – 34
Timmy Nauta – 28 lifts
Joe 'Gaga' Pangelinan – 27 lifts
Roland San Nicolas – 24 lifts
Competitors
FEMALE ATHLETES
April Flores (25) Hagat 5-3, 180
Jacqueline Acfalle (29) Dededu 5-2, 158
Brittney Pereda (30) Barrigada 5-5, 225
Erika Camacho (32) Mangilao 5-2, 119
Kayla Anderson (32) Yona 5-4, 198
Grace Tacuyan (44) Mangilao 5-3, 220

MALE ATHLETES
Tim Nauta (30) 5-7, 289
Anthony 'Big Tone' Salas (31) Yigu 5-10, 292
Ariel Delos Reyes (36) Dededu 5-6, 188
Romar Natividad Dededu (41) 5-9, 215
Roland San Nicolas (48) Mangilao 6-1, 349
Joe 'Ga'ga' Pangelinan (50) Ipan 5-10, 320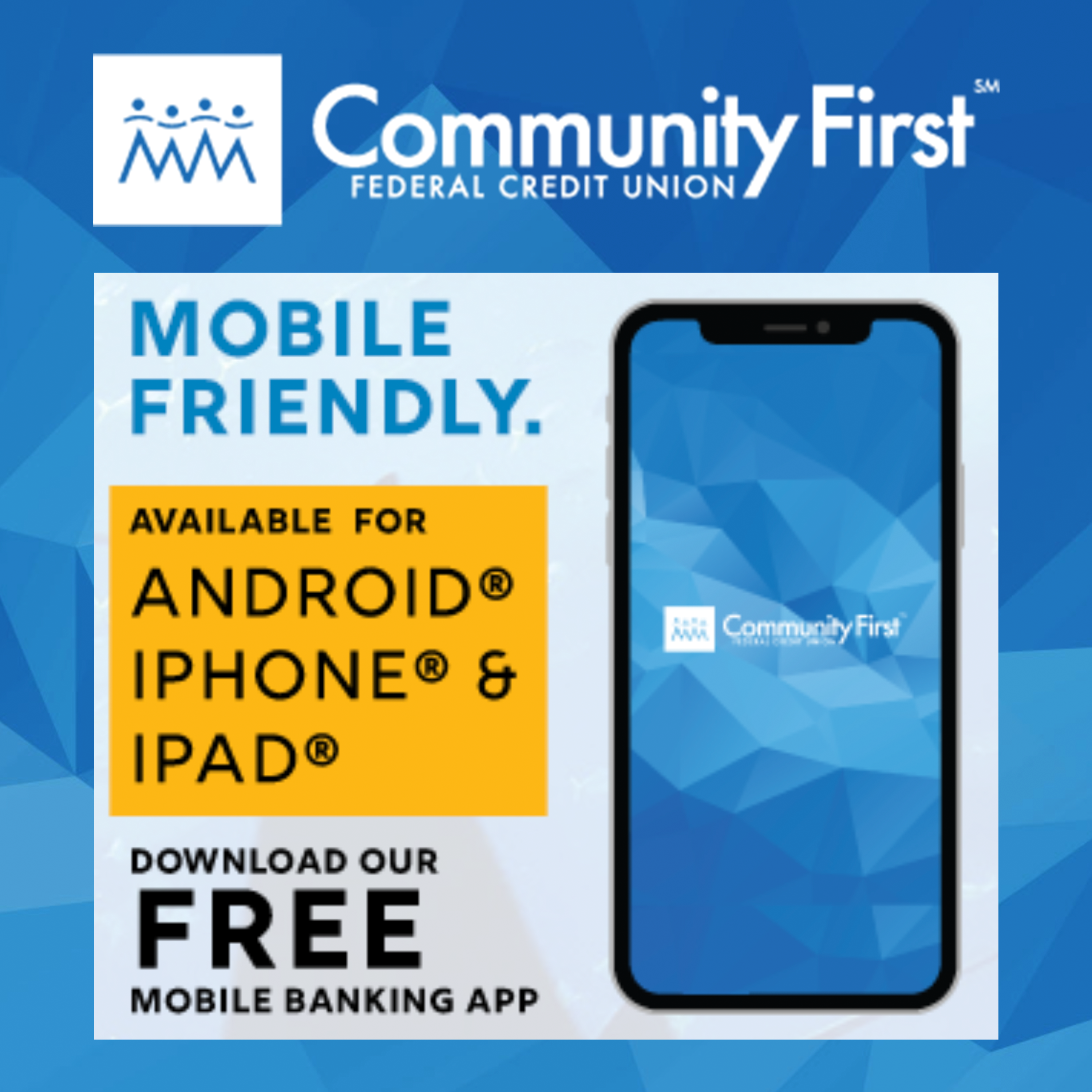 GPS Sports Calendar
SU

MO

TU

WE

TH

FR

SA
Events for November
1st
04:30 PM - 06:00 PM
Various
05:30 PM - 09:00 PM
Various
05:30 PM - 08:30 PM
Okkodo
Events for December
2nd
05:30 PM - 09:00 PM
Custom Fitness
06:00 PM - 08:00 PM
Various
Events for December
3rd
06:00 AM - 09:00 AM
Angel Santos Park
09:00 AM - 04:30 PM
UOG Field
09:00 PM - 12:00 PM
MOA Arena
Events for December
3rd
No Events
Events for December
5th
04:00 PM - 06:00 PM
Various
05:30 PM - 09:00 PM
Various
06:30 PM - 09:00 PM
UOG Calvo Field House
Events for December
6th
05:30 PM - 08:30 PM
GW Field
06:00 PM - 08:00 PM
TBA
Events for December
7th
04:00 PM - 06:00 PM
Various
05:30 PM - 08:30 PM
Various
06:30 PM - 09:00 PM
UOG Calvo Field House
Events for December
7th
No Events
Events for December
9th
04:30 PM - 06:00 PM
Two Lovers Road
04:30 PM - 08:00 PM
GW Field
05:30 PM - 09:00 PM
TBA
Events for December
10th
06:00 AM - 08:00 AM
Umatac
09:00 AM - 12:00 PM
GW Field
Events for December
10th
No Events
Events for December
12th
04:00 PM - 06:00 PM
Various
05:30 PM - 09:00 PM
TBA
Events for December
13th
04:00 PM - 09:00 PM
Guam High
04:30 PM - 06:30 PM
Academy
05:30 PM - 09:00 PM
Various
Events for December
14th
04:00 PM - 06:00 PM
Various
05:30 PM - 08:30 PM
GW Field
Events for December
14th
No Events
Events for December
15th
No Events
Events for December
17th
04:00 PM - 08:00 PM
GW Field
18

19

20

21

22

23

24
Events for December
17th
No Events
Events for December
18th
No Events
Events for December
19th
No Events
Events for December
20th
No Events
Events for December
21st
No Events
Events for December
22nd
No Events
Events for December
23rd
No Events
25

26

27

28

29

30

31
Events for December
24th
No Events
Events for December
25th
No Events
Events for December
26th
No Events
Events for December
27th
No Events
Events for December
28th
No Events
Events for December
29th
No Events
Events for December
30th
No Events
1

2

3

4

5

6

7