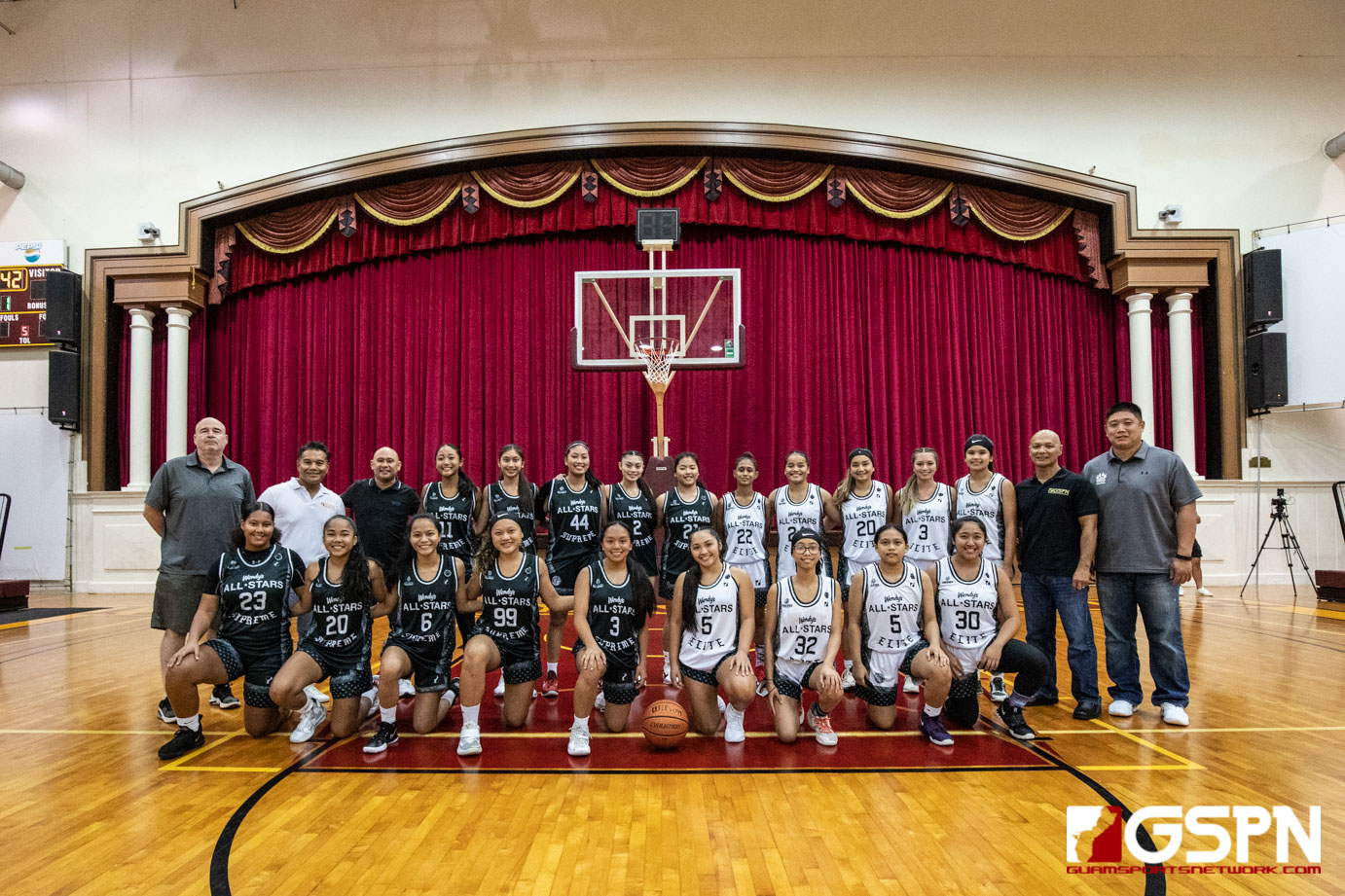 Check out the Live Stream of tonight's basketball game below!
By Carmen Gogue
The first ever girls high school Wendy's All-Star game tipped off Friday night at the FD Phoenix Center with Team Supreme coming out on top with a 54-45 victory over Team Elite.
Southern's Nevea Salas, playing for Team Supreme received the 'MVP of the Game' award for scoring 13 points and grabbing five rebounds.
Strong Start
With Team Elite having possession to start the game, a quick switch of momentum was made off a steal by Team Supreme's Ori Sevilla which led to a lay up by teammate Kat Santos.
Team Supreme gained a lead from baskets all around the line up. Sevilla and Janniliese Quintanilla both knocked down three-pointers with Anjanette Ponce and Amanda Uncangco adding two shots each.
Team Elite answered right back with a bucket from Myka Jo Terlaje. Keisha Eter and Arrie Arceo both chipped in three-pointers to try and catch Team Supreme's lead but unfortunately, the first quarter ended 15-10 with Team Supreme ahead.
Big Quarter for Salas
Game MVP Nevea Salas, scored eight of her 13 points in the second quarter.
Salas notes she worked well with her teammates on her scoring. "Playing with these new girls, I felt our chemistry was really there," Salas said.
Team Supreme led 28-19 into the half-time.
Second Half
Third quarter was a back and fourth game with big points from Team Elite's Nicolette Perez who scored seven of her total 12 points but Team Supreme's strong offense held off any chance of a comeback. The quarter ended 41-31 with Team Supreme still victorious.
The fourth and final quarter showcased Team Elite's largest scoring period with a total of 14 points out scoring Team Supreme's ten points but it wasn't enough to catch up.
Awesome Experience
Game MVP Nevea Salas enjoyed being able to play her final high school match with girls from different schools.
"I've never played with any of them before so playing with them was really fun," Salas said.
Salas hopes to see GSPN host more girls All-Star games in the future.
Paul Pineda of the reigning champion Saint Paul Warriors coached Team Supreme and Jimmie Yi of the Academy Cougars coached Team Elite. 
PHOTO GALLERY BROUGHT TO YOU BY:

QUICK HITS
Bishop Obispos beat Mt. Carmel for the IIAAG Middle School Girls Basketball championship 37-25.
—————————————-
The Benavente Roadrunners crushed the Agueda Pirates 17-1 to win the 76 PONY Middle School Baseball League. Rodney San Nicolas was a beat, striking out 13 batters in a complete game while going 4-for-4 at the plate, including a homer and 4 RBI.