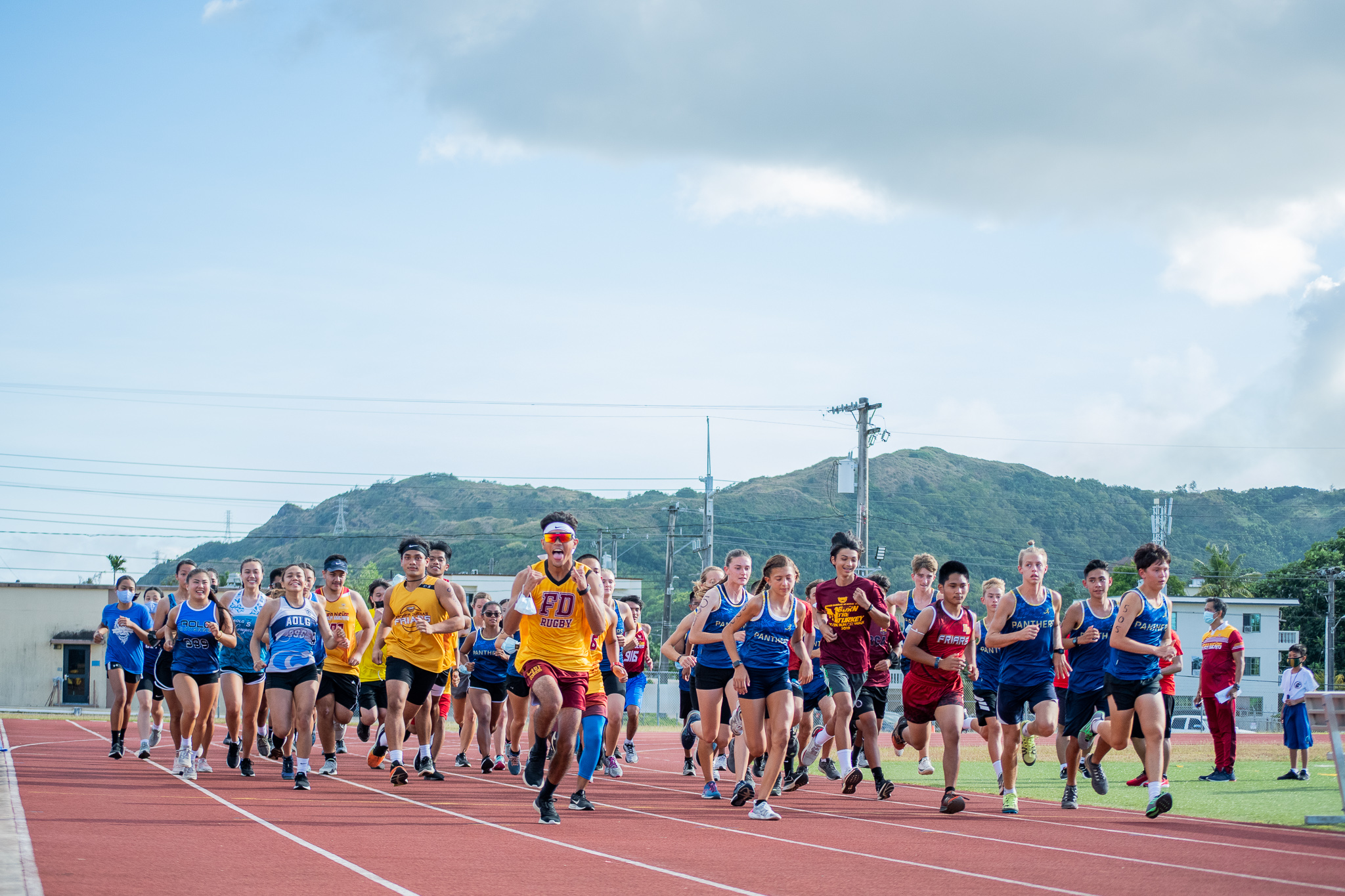 By Jay Leon Guerrero
It's about time! After over a year of no race action, the IIAAG Cross Country season had its first meet at Guam High School on Thursday. The first meet was hosted by the Guam High Panthers against the FD Friars/ Academy Cougars.
The Panthers defended their home course at the Guam High Campus and swept the Friars/Cougars 17-38 in the girls division and 21-39 in the boys division.
Underclassmen rule
Freshman sensation Liliana Fennessey came in first for the girls' division and fifth overall. Fennessey had an impressive time of 21:02 followed by all-freshman teammates Molly Lang (22:03), Sameha Wilbanks (22:38) and Hailey Burns (25:42). Academy's Danica Tamondong, a sophomore, came in fifth in the the girl's division with a time of 27:39.
"It feels really good to compete again and see all the new faces," said Fennessey. Fennessey set the bar for the All-Island finale with a blazing time.
The boy's race was also dominated by underclassmen with Guam High's Joseph Schwartz (sophomore) coming in first overall and FD's EJ Manibusan (freshman) coming in behind him. Schwartz clocked in at 19:43 and Manibusan ran a time of 20:17.
"Our team has been working really hard and we trusted our training and fitness," said Schwartz. "Coach (Joe Taitano) said this is one of the toughest courses on island right now and I played it really tactical."
The course did laps around the campus which included the hills next to the football field.
"I was very pleased with the turn out, especially with the number of runners from the FD team. They had 28 runners and they actually have two teams – a gold team and a maroon team," said Taitano.
"Our team did really well but I still see a lot of areas we can improve on until the all-island meet". "I'm so glad we have coach Taitano, he understands what we need to do to improve our times," said Fennessey.
Manibusan said he was also happy with his performance and is confident his team will get faster as the season progresses.
"I haven't ran in a race since middle school so it feels good to compete and train again with others," said Manibusan.
This was the first official race since March of last year (Payless Kick the Fat) and the first IIAAG Cross Country race in 15 months.
The Panthers will travel north to challenge the St John's Knights at the Two Lover's Point course next week Monday. The Friars/Cougars will host the Knights next week Thursday. The boys have 4 teams which include the Knights, Panthers, Friars Gold and Friars Maroon. The girls division is composed of the Cougars, Knights and Panthers.
(results posted below photo gallery)
PHOTO GALLERY BROUGHT TO YOU BY:
RESULTS
RaceTab by MileSplit/FloSports      Genie, Guam Central Athletics

     IIAAG 2021 Cross-Country Meet #1 - 3/4/2021 8:02:52 AM      
                          Guam High, ,                           

                IIAAG 2021 Cross-Country Meet #1                 
=================================================================
    Name                  Yr Team                      Time   Pts
-----------------------------------------------------------------
                              Girls                              
-----------------------------------------------------------------
  1 Liliana Fennessey      9 Guam High School     21:02.00      1
  2 Molly Lang             9 Guam High School     22:03.00      2
  3 Sameha Wilbanks        9 Guam High School     22:38.00      3
  4 Hailey Burns           9 Guam High School     25:42.00      4
  5 Danica Tamondong      10 Academy of Our Lady  27:39.00      5
  6 Nierra Ubaldo         11 Academy of Our Lady  28:01.00      6
  7 Michaela Schwappach    9 Guam High School     28:18.00      7
  8 Reika Tenorio         10 Academy of Our Lady  29:25.00      8
  9 Rian Guzman           11 Academy of Our Lady  30:49.00      9
 10 Taylor Santos          9 Academy of Our Lady  31:17.00     10
 11 Kaila Castro           9 Guam High School     31:43.00     11
 12 Bailey Cepeda         11 Academy of Our Lady  33:56.00     12
 13 Cara Canovas          11 Academy of Our Lady  36:15.00     13
 14 Monique Vieux          9 Guam High School     36:16.00     14
 15 Edleen Guiao           9 Guam High School     38:17.00       
 16 Ave Borja             12 Academy of Our Lady  40:59.00       
-----------------------------------------------------------------
                              Boys                               
-----------------------------------------------------------------
  1 Joseph Schwartz        9 Guam High School     19:43.00      1
  2 Erwin EJ Manibusan     9 Father Duenas Memori 20:17.00      2
  3 Trayton Crandell       9 Guam High School     20:40.00      3
  4 Liam Welch             9 Guam High School     21:00.00      4
  5 Gavin Baker            9 Father Duenas Memori 21:14.00      5
  6 Aidan Puga             9 Guam High School     21:44.00      6
  7 Yadiel Figueroa        9 Guam High School     21:49.00      7
  8 Bas Schils            10 Father Duenas Memori 22:11.00      8
  9 Evan Horn              9 Guam High School     22:12.00      9
 10 Sean Muller            9 Guam High School     23:33.00     10
 11 Duane Jackson          9 Guam High School     23:44.00       
 12 Jaydyn Newell          9 Guam High School     24:31.00       
 13 Edward Arriola        12 Father Duenas Memori 24:33.00     11
 14 Jonan Fejeran         12 Father Duenas Memori 24:44.00     12
 15 Ziah Aflague          10 Father Duenas Memori 24:48.00     13
 16 Christian Arriola     10 Father Duenas Memori 24:59.00     14
 17 Brandon Mesngon       10 Father Duenas Memori 25:01.00     15
 18 Nathan Balbin          9 Father Duenas Memori 25:16.00       
 19 Brian Galang          10 Father Duenas Memori 25:41.00       
 20 Tristan Mendiola      11 Father Duenas Memori 25:45.00       
 21 Ryan Douglas           9 Father Duenas Memori 25:51.00     16
 22 Robert Haddock        11 Father Duenas Memori 26:07.00     17
 23 Joshua Galsim         10 Father Duenas Memori 26:20.00     18
 24 Roy Chargualaf        11 Father Duenas Memori 26:48.00     19
 25 Axel Provido          12 Father Duenas Memori 26:50.00       
 26 Luke Taisipic         11 Father Duenas Memori 27:35.00       
 27 Dustin Huffer         12 Father Duenas Memori 27:44.00     20
 28 Adrian Baluyut        12 Father Duenas Memori 28:32.00     21
 29 Tobias Quitugua        9 Father Duenas Memori 30:05.00       
 30 Benjamin Borja        11 Father Duenas Memori 30:28.00       
 31 Ethan Gaza            12 Father Duenas Memori 30:35.00       
 32 Alphius Dela Rojo     10 Father Duenas Memori 32:27.00       
 33 Jared Anulao          11 Father Duenas Memori 32:31.00       
 34 Toby Babauta          11 Father Duenas Memori 32:38.00       
 35 Jurien Limtiaco       10 Father Duenas Memori 37:31.00       



       Girls IIAAG 2021 Cross-Country Meet #1 Team Scores        
=================================================================
    Team                   Pts     1    2    3    4    5   (6)  (7) 
=================================================================
  1 Guam High School       17      1    2    3    4    7   11   14  
      Total Time: 1:59:43      Average: 23:56.60      1-5 Split: 7:16
  2 Academy of Our Lady    38      5    6    8    9   10   12   13  
      Total Time: 2:27:11      Average: 29:26.20      1-5 Split: 3:38


        Boys IIAAG 2021 Cross-Country Meet #1 Team Scores        
=================================================================
    Team                   Pts     1    2    3    4    5   (6)  (7) 
=================================================================
  1 Guam High School       21      1    3    4    6    7    9   10  
      Total Time: 1:44:56      Average: 20:59.20      1-5 Split: 2:06
  2 Father Duenas Memori   39      2    5    8   11   13   14   15  
      Total Time: 1:53:03      Average: 22:36.60      1-5 Split: 4:31
  3 Father Duenas Memori   82     12   16   17   18   19   20   21  
      Total Time: 2:09:50      Average: 25:58.00      1-5 Split: 2:04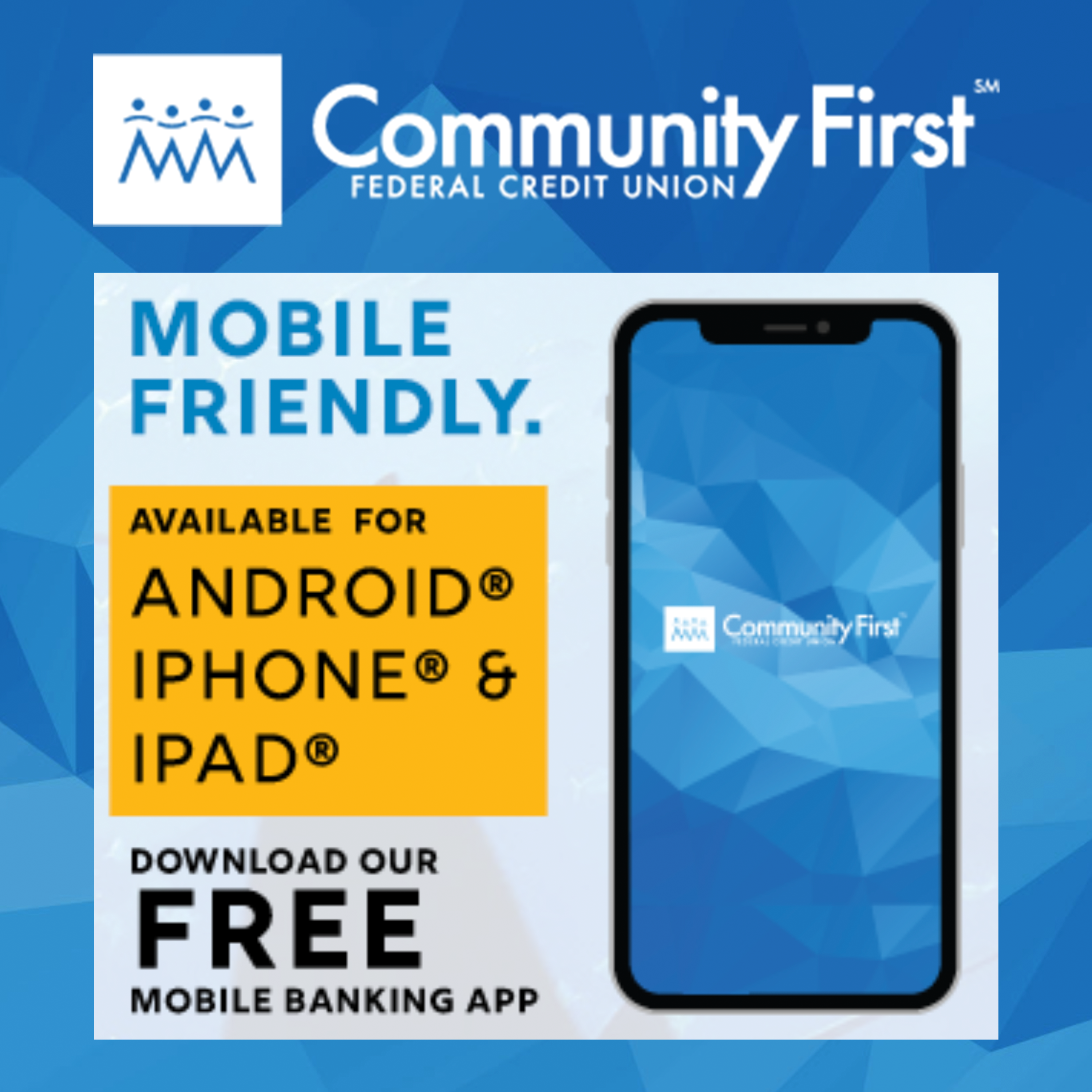 GPS Sports Calendar
SU

MO

TU

WE

TH

FR

SA
Events for November
1st
04:30 PM - 08:00 PM
JFK
05:30 PM - 08:00 PM
Various
05:30 PM - 08:00 PM
Various
Events for December
2nd
09:00 AM - 05:00 PM
FD Phoenix Center
10:00 AM - 03:00 PM
Various
10:00 AM - 04:00 PM
Various
Events for December
3rd
06:00 AM - 08:00 AM
Hilton Hotel
Events for December
4th
04:15 PM - 06:30 PM
Various
04:30 PM - 08:00 PM
GW Field
05:00 PM - 07:00 PM
Okkodo
Events for December
5th
04:00 PM - 06:00 PM
Various
05:00 PM - 08:00 PM
Various
06:00 PM - 08:00 PM
TBA
Events for December
5th
No Events
Events for December
7th
04:00 PM - 06:00 PM
Various
04:15 PM - 06:30 PM
TBA
Events for December
8th
05:00 PM - 08:00 PM
Various
Events for December
9th
Events for December
10th
05:00 AM - 09:00 AM
Skinner's Plaza, Hagatna
09:00 AM - 05:00 PM
UOG Field
Events for December
11th
04:00 PM - 06:00 PM
Father Duenas
04:15 PM - 06:30 PM
Various
Events for December
12th
04:00 PM - 06:00 PM
Various
05:00 PM - 08:00 PM
Various
Events for December
12th
No Events
Events for December
14th
04:00 PM - 06:00 PM
Various
04:15 PM - 08:00 PM
TBA
Events for December
15th
05:00 PM - 08:00 PM
Various
05:30 PM - 09:00 PM
TBA
Events for December
16th
08:00 AM - 04:00 PM
10:00 AM - 03:00 PM
Various
10:00 AM - 04:00 PM
Various
Events for December
16th
No Events
Events for December
18th
04:30 PM - 06:00 PM
Harvest Christian Academy
Events for December
19th
04:00 PM - 06:00 PM
Various
05:00 PM - 08:00 PM
Various
Events for December
19th
No Events
Events for December
21st
04:00 PM - 06:00 PM
TBA
Events for December
22nd
05:00 PM - 08:00 PM
Various
Events for December
23rd
10:00 AM - 04:00 PM
Various
04:00 PM - 10:00 PM
Okkodo
Events for December
23rd
No Events
Events for December
24th
No Events
Events for December
25th
No Events
Events for December
27th
05:30 PM - 07:00 PM
TBA
Events for December
27th
No Events
Events for December
29th
05:30 PM - 09:00 PM
TBA
Events for December
29th
No Events
31

1

2

3

4

5

6
Events for December
30th
No Events