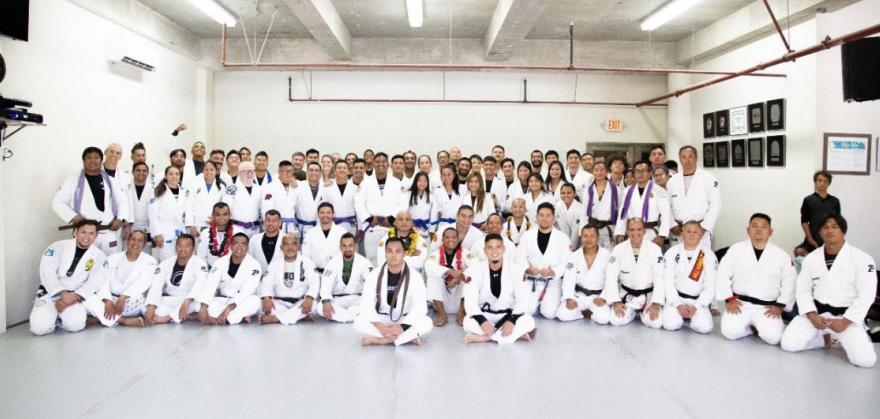 PRESS RELEASE – HAGATNA, GU – The Purebred Brazilian Jiu-Jitsu Academy (Purebred BJJ Guam) held a retirement (for Professor Stephen Roberto) and a belt promotion ceremony at their headquarters on Saturday, July 03, 2021.
Professor Stephen Roberto addressed the student body as he steps down as it's head Jiu-Jitsu instructor. Professors David Harris and Oliver Cruz will now assume the role for the academy. Professor Roberto also promoted two of Purebred BJJ Guam's brown belts to the rank of black belt. The newly minted black belts are Professors Lloyd Cubacub and Ivan Valencia.
The ceremony was the first black belt promotion since reopening post pandemic. There are now 36 black belts in the Purebred stable.
Purebred first opened its doors in 2006 with a vision "to lead, inspire and motivate those who have chosen the Jiu-Jitsu lifestyle as a way to positively transform their lives and their community, and our beautiful island of Guam."
PHOTO GALLERY BROUGHT TO YOU BY: