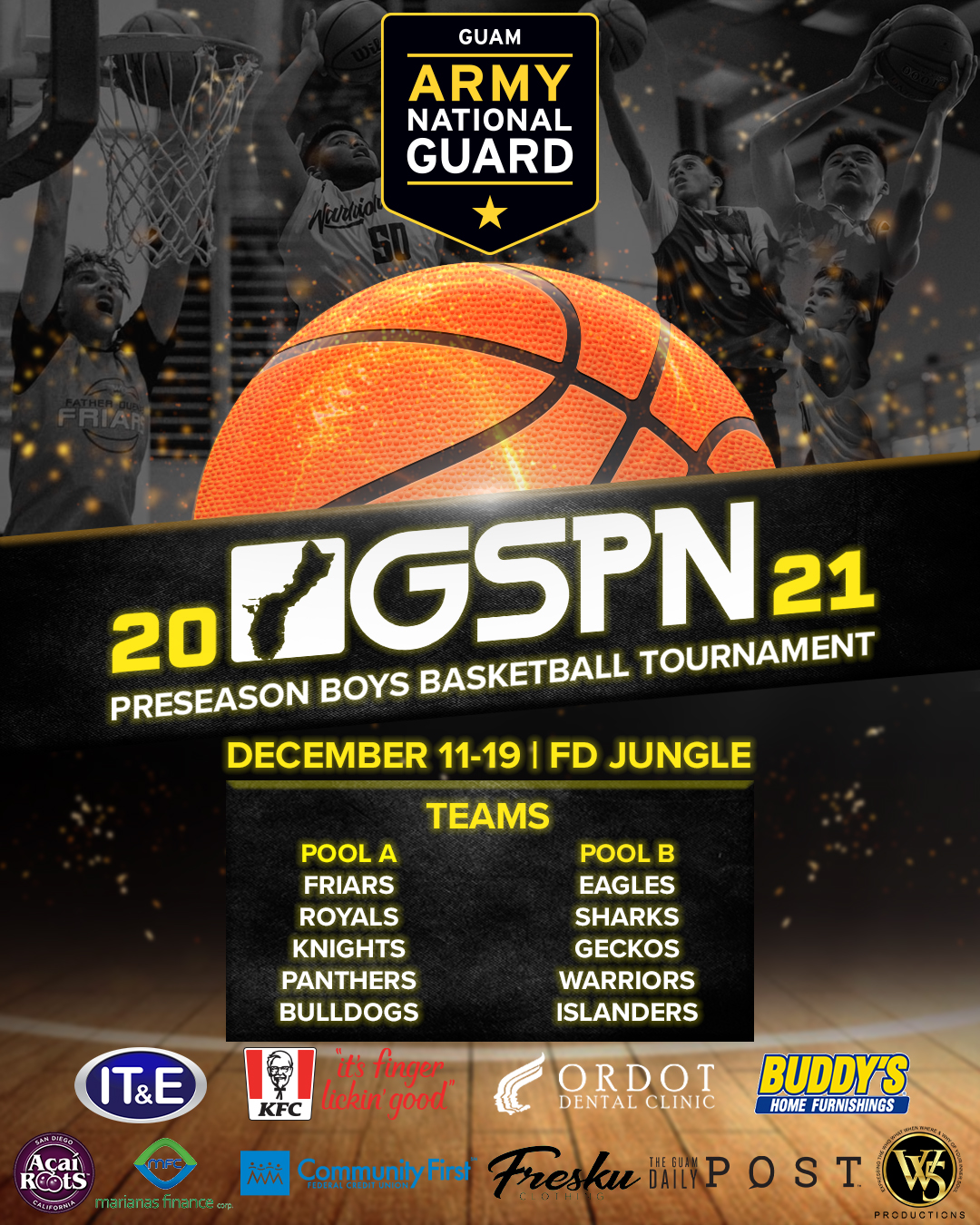 Action in the GSPN Preseason Basketball Tournament continued Tuesday evening, featuring a close showdown in the late game against the Sanchez Sharks and JFK Islanders.
Big man Geoff Gozum lifted the Sharks over the Islanders after cashing the game-winner after collecting an offensive rebound. Sanchez improves to 2-0 in the tourney while the Islanders fall to 2-1.
St. Paul ran away with a big victory over the Harvest Eagles in the first game of the day.
Tuesday night scores
SP 81, Harvest 16
Seniors EJ Cruz and Josiah Quintanilla led the Warriors with 15 points each. Harvest scored the first bucket of the game before St. Paul went on a 47-0 run. Big man Wes Keith had eight points for the Eagles.
Sanchez 45, JFK 44 OT
It was a close game from start to finish as the two evenly matched teams exchanged leads throughout.
Gozum finished with 12 points for Sanchez with Jerfick Aunu adding 11 and Ralph Macaldo 10.
Forward Karl Vinca had 10 of his 20 points in the first quarter alone. Fellow inside force Kirston Guzman and their energizer Justin Lizama both contributed with nine points.
Action continues on Wednesday night
5:30 pm Notre Dame vs. Okkodo
7 pm Father Duenas vs. Guam High
POOL A
Friars 2-0
Panthers 1-0
Bulldogs 1-1
Royals 0-1
Knights 0-2
POOL B
Warriors 2-0
Sharks 2-0
Islanders 2-1
Geckos 0-2
Eagles 0-3