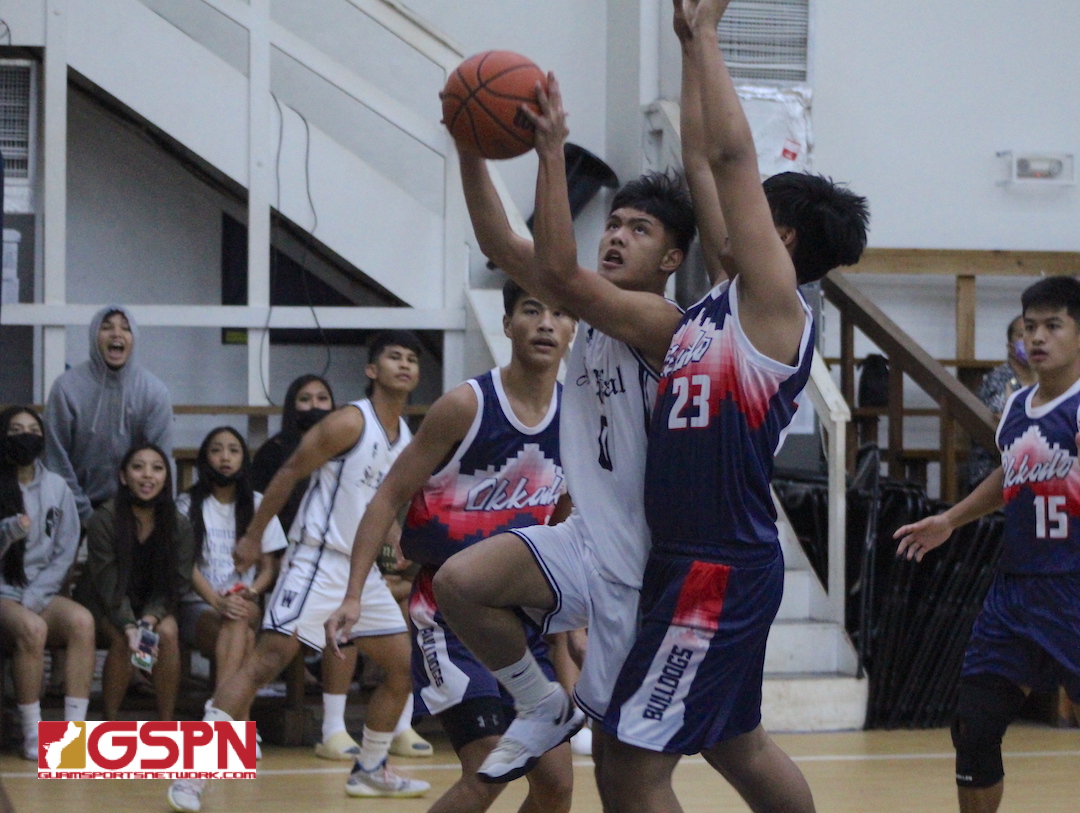 By Robert Balajadia
The St. Paul Warriors are headed to the ISA Boys Basketball Finals after a strong outing Wednesday evening where they defeated the Okkodo Bulldogs 73-53 in the semifinals. Led by their young stars, the Warriors outscored the Bulldogs 26-5 in the 2nd quarter to blow the game open and they never looked back.
The extra motivation to defeat the Bulldogs came just a week ago when the Warriors lost a close one to Okkodo in the regular season finale.
"We wanted to play these guys right away after [we lost]. All the boys were really hungry today so we were determined to win this one for sure," said Warrior Jacob Miranda.
Sophomore forward Xander Sanchez scored 25 points and junior guard teammate Jacob Miranda added 16 to pace the Warriors leading scorers.
Sanchez scored 13 of his points in the first half, outscoring the Bulldogs by his lonesome netting six points in the 2nd quarter while Okkodo only scored five. The Warriors ramped up the defense creating a wealth of fast break opportunities to take command of the game.
"Our coaches told us to lock it up on defense and stop their shooters. I don't know where all these lefties came from," joked Sanchez.
Okkodo battled back in the 3rd quarter behind big-man Jessie Martin, using an 11-2 run in the opening two minutes of the quarter to get within 46-28. The Bulldogs would continue to battle in the 4th to get as close as 13 points, 58-45, but Miranda would heat up by hitting a pair of pull-up jumpers to stretch their lead 65-45.
"At home I just get shots in all day. I was getting tired of missing these all season," said Miranda on finding his groove. "I also have to thank God. I always pray to him, but we still have one more game," added Jacob.
Martin and teammate Justin Arjona led Okkodo with 19 points each.
The Warriors will face the FD Friars for the league title this Saturday at the Phoenix Center with FD getting to host via higher seed.
PHOTO GALLERY BROUGHT TO YOU BY: