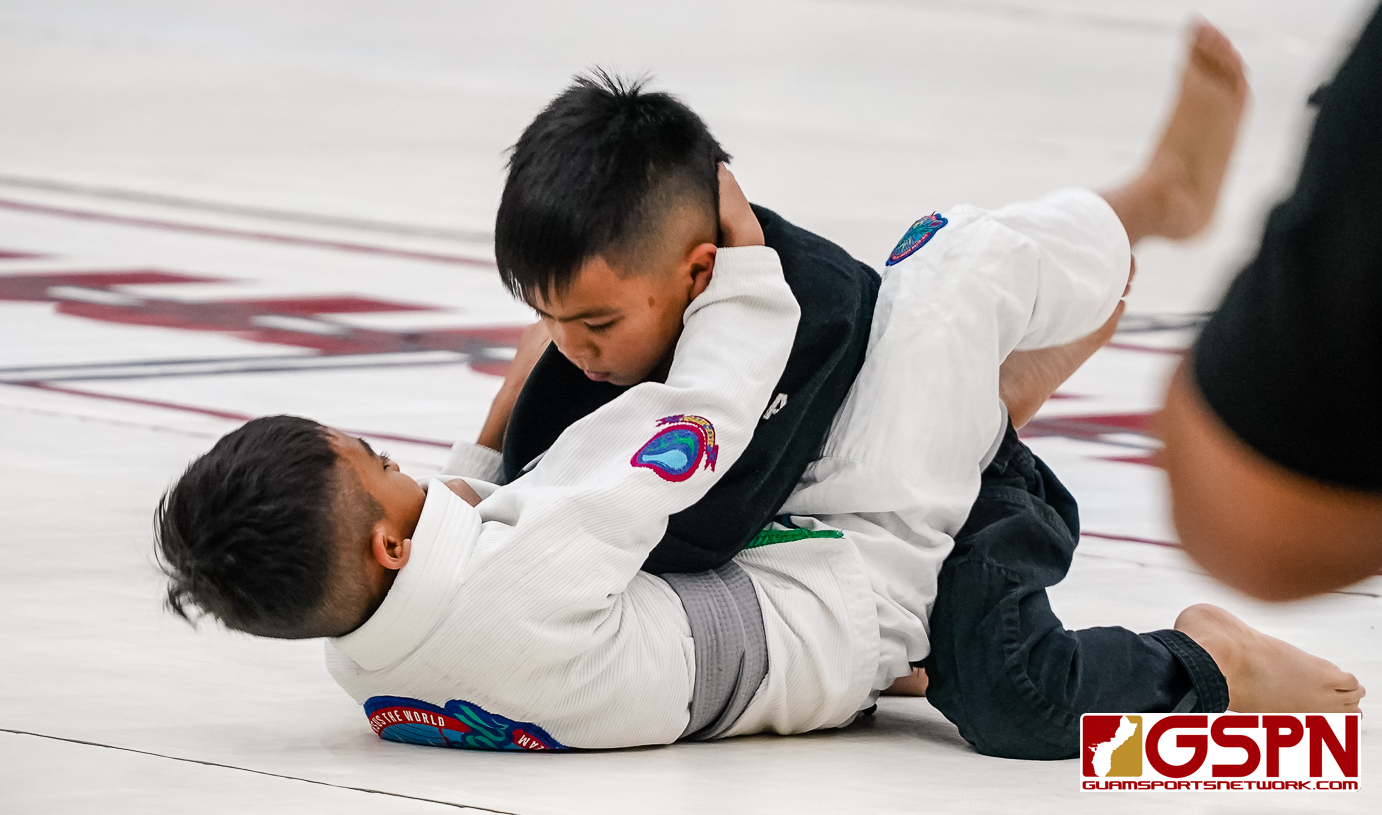 Two hundred eighty kids signed up for the first ever Patgon Jiu Jitsu Tournament, filling up the UOG Calvo Field House Saturday afternoon with all gyms represented.
Atos Jiu Jitsu Guam once again took the overall Team Award.
For tournament developer Jayronne Gandaoli, it was literally a dream that came true.
"I was very pleased with how everything turned out. No corners were cut and every detail was covered thoroughly," Gandaoli said. "At the end of the day, turning the vision to reality all boiled down to the many years of personal experience from both myself and my fiancé competing in World Class and the highest of caliber tournaments around the world. To raise the level of Jiu Jitsu it requires the highest of standards – standards that we were familiar with.
"Based off of personal experience — for example, being discipline in making weight, training camp, and clean eating. At the event there were a few competitors we had to disqualify for missing weight and it wasn't easy. In the long run, this will only improve our competition IQ in regards to things like preparation."
Gandaoli said the level of expectation will result in better awareness and preparation for the young participants in the near and far.
"The expectations was to help them better prepare for tournaments around the world, which for them (the competitors) will go a long way for them in their Jiu Jitsu journeys. The main goal was to prepare our local Jiu Jitsu competitors to meet and familiarize themselves with world class standards of the martial art.
"Overall, we had overwhelmingly positive feedback but as always in proper Jiu Jitsu fashion there is always room for improvement. We will come back sharper and stronger. Lastly, none of this would've been possible without such an amazing group of Staff, Volunteers, and supporters who truly brought the vision to life. Thank you for believe in the vision, thank you for believing in Jiu-Jitsu… Biba Marianas! Biba Jiu Jitsu! See you in April 22, 2023!"
You can see the results here: PATGON JIU JITSU TOURNAMENT RESULTS
PHOTO GALLERY BROUGHT TO YOU BY: