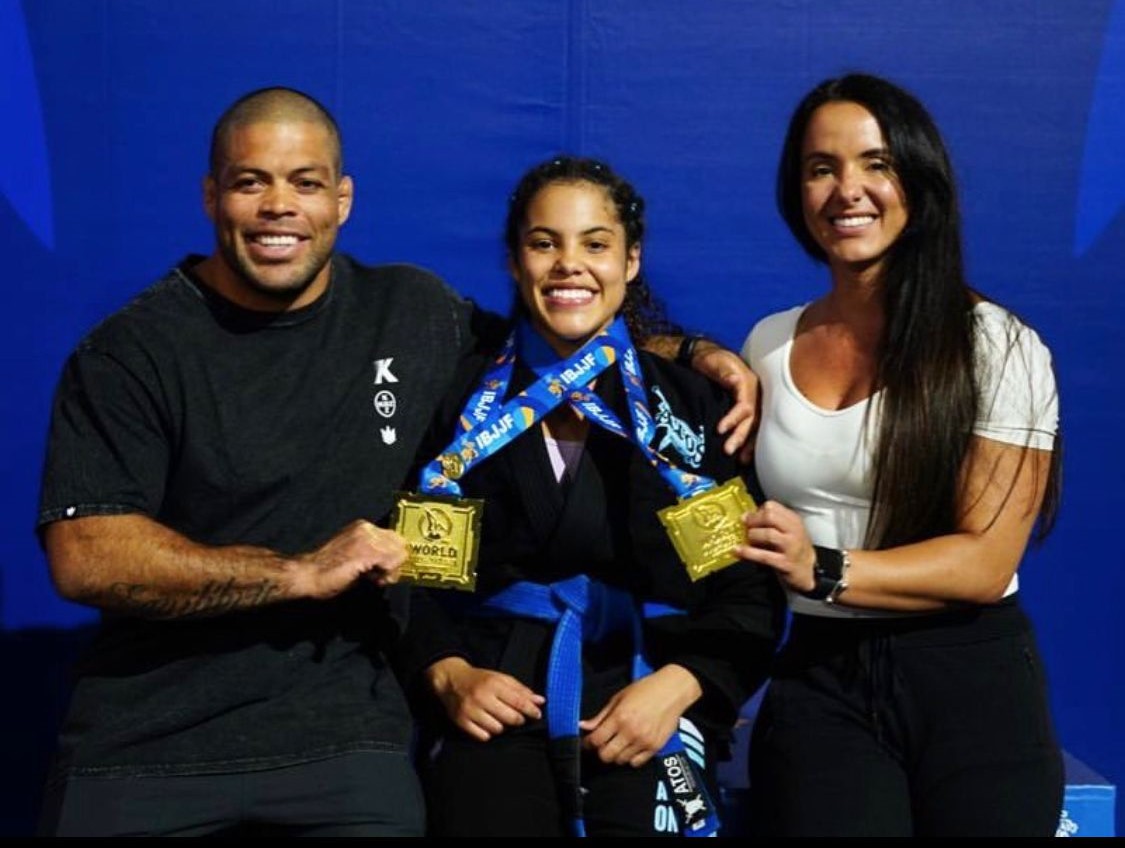 By Patrick Lujan
One of the world's most accomplished jiu-jitsu practitioners will be making his way to Guam next week.
Professor Andre Galvao and his family will be spending a week on island to conduct seminars at the Atos Jiu-Jitsu Guam – a branch off Atos Jiu-Jitsu that he co-founded in San Diego.
Of course, this is at the invitation of Guam's Mike Carbullido, who was a prodigy of Galvao for years in Southern California before finally coming home to open Atos on island a year ago.
"We would have loved for them to come right when we opened and wanted to have a big grand opening but COVID (prevented that from happening)," said Atos Guam big boss Kristy Carbullido. "We're going to have a big team/family party to celebrate them and our one year."
Galvao, who has just as many BJJ world championships as Guam has villages, is coming off an ADCC Superfight earlier this week in Las Vegas against Gordon Ryan, so relaxation is certainly on the agenda during his visit as well.
"As you know he just had a really tough and rigorous training camp, so we want to make sure they relax, enjoy, eat lots of good food but still do some fun stuff – beach, jet skiing, off-roading if we can."
He and wife Angelica will be holding Atos members-only seminars while daughter Sarah will be conducting kids clinics.
"This makes it intimate and special for our members," Carbullido added.
Atos Guam is coming off a very successful competition debut in May at the 2022 Marianas Open.
Galvao will also be celebrating his 40th birthday on island and spend time with his godson Zomu, the son of Mike and Kristy. The Galvao's arrive on Monday.

COMING SOON …
High School Football starts Sept. 29
Brawl 3: Oct 13
Guam's Strongest Man and Woman Competition October 29
QUICK HITS
The Figo Islanders 40s women's softball team took gold in the Senior Softball World Championship in Las Vegas. Figo came out of the loser's bracket and beat the Arizona Belles 17-3 in the AA division championship game Sunday afternoon.
Other Guam teams that played in the 40s tournament were: Team SOTTA (women's) and Bud Light Guam, Friars 671 and Sindalun Guahan (men's).
Sindalu finished a respectable 4th out of 24 AAA division teams.