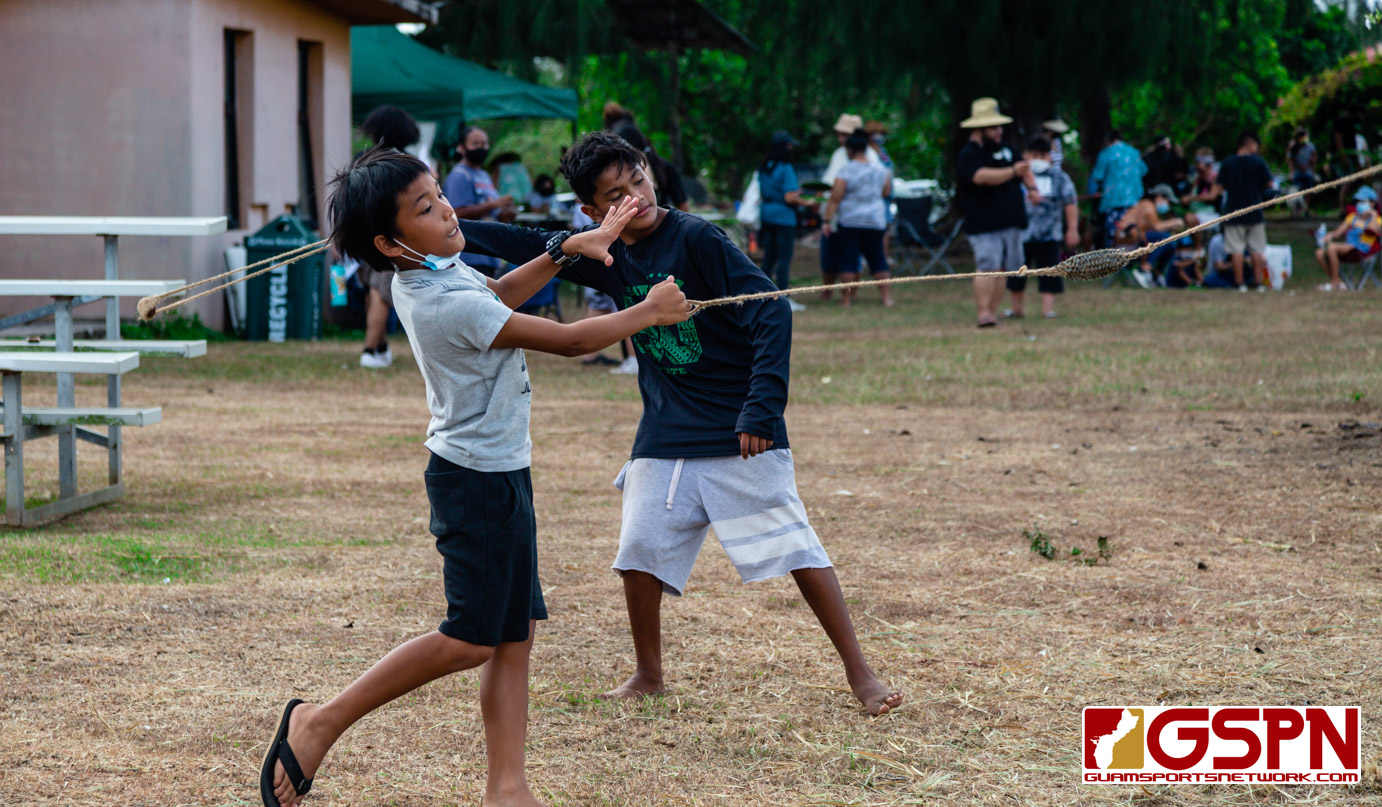 The 2nd Annual Sling Stone Competition took place at Sagan Kotturan Chamoru over the weekend, part of the Mes CHamoru festivities for the month of March.
Hosted by Åcho Marianas, the event was created to help educate people about the traditional custom and hopefully turn it into a modern sport.
"The goal for Åcho Marianas is to develop slinging throughout the Mariana Islands beyond a hobby and past time–to provide a longer road and larger purpose centered around the CHamoru culture,' said group President Roman Dela Cruz. "Through research and communication with other world slingers, weve learned that there are more than 50 cultures with ancestral slinging roots but even with that, the significance in slinging is arguably most profound in the CHamoru culture. Working with something so deep and wide with our people is a way to showcase this not just as an asset to our culture but also to world sport, cultural connectivity, through the multiple benefits of stone slinging"
The group has been around for over five years and meet every Wednesday at SKC from 5 pm to sundown, teaching how to make slings and slinging techniques.
Even before Åcho Marianas, active sling revival efforts have been going on for years. The Fokai Shop started its advocacy for slinging in 2009.
The next event is expected to take place on Liberation Day.
If you are interested in trying it out, you can contact Vice President of Åcho Marianas, Bernard Leon Guerrero 671-747-8022 or President Roman Dela Cruz 671-777-6139.
PHOTO GALLERY BROUGHT TO YOU BY:

2022 GSPN I MÅS METGOT COMPETITION
2022 GSPN I Mås Metgot Competition Recap
2022 GSPN I MÅS METGOT COMPETITION
2022 GSPN I Mås Metgot Competition Recap
2022 GSPN I MÅS METGOT COMPETITION
2022 GSPN I Mås Metgot Competition Recap
COMING SOON …