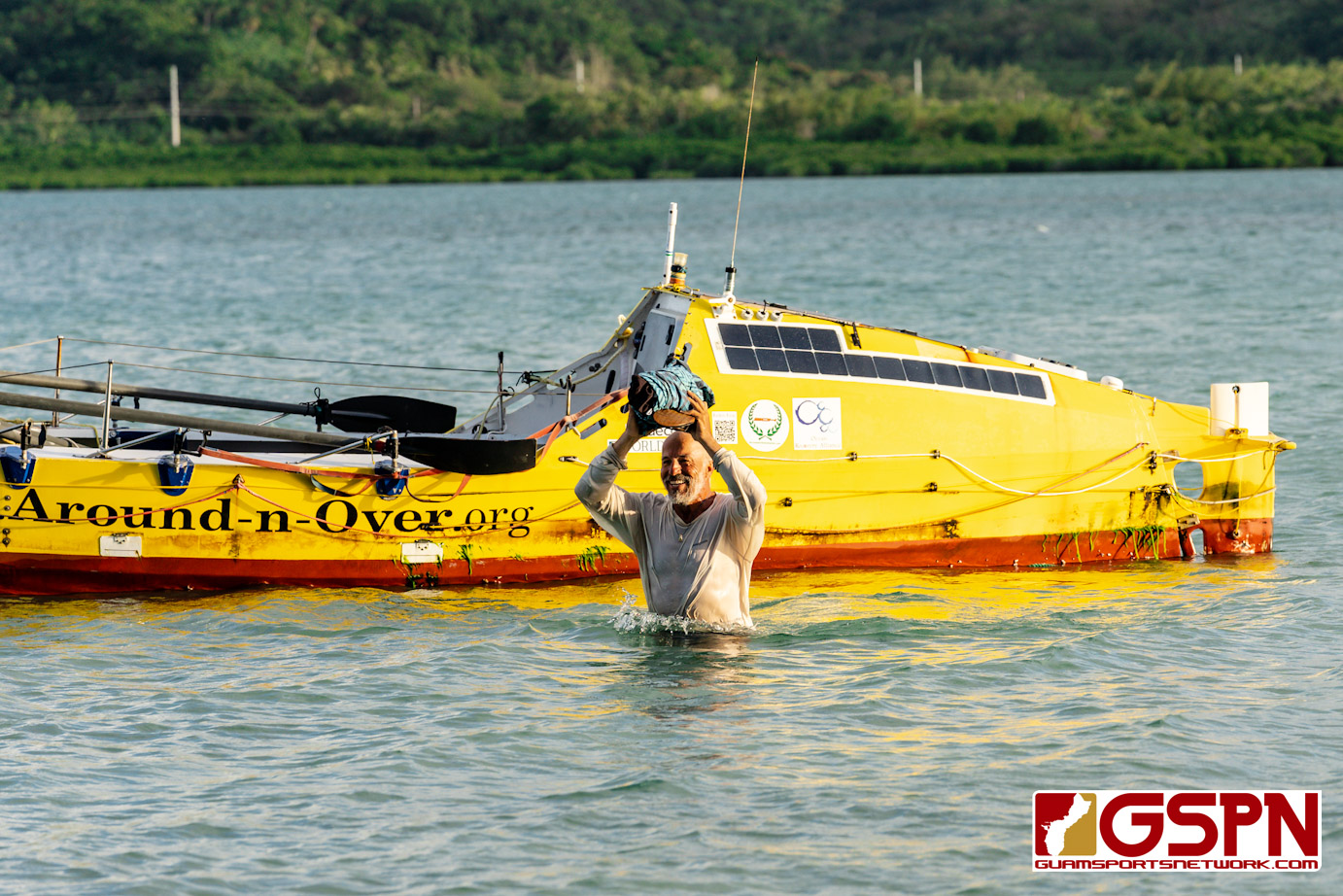 Saturday February 12th was a historic day for Guam as 18 Time Guinness World Record Holder Erden Eruc, the first person to circumnavigate the world solo by human power, passed through the island on his way to Asia. Entry to Hong Kong has become more strict which meant Erden had to cross the mid-Pacific waters between Hawaii and Northern Marianas for the very first time.
Erden was scheduled to arrive through Guam on February 11th, but facing adverse current delayed his arrival.
Eruc was spotted just outside of Guam waters by local fishermen Friday and officially hit his destination, the Marianas Yacht Club, just before sundown.
Erden gave a 20-minute speech while being greeted by the locals before officially returning to complete his journey.
About – Westbound Rower Eruç is a leading ocean rower in the world today. He is the recipient
of the 2013 Citation of Merit from the Explorers Club, one of the 2013 Adventurers of the Year – "nine
individuals changing the face of global adventure" by Outside Magazine. Fifteen Guinness World Records are
registered to his name and listed in the 2009, 2012, 2014, 2017, 2018 & 2021 Guinness Book of World
Records. As an Ocean Ambassador for Ocean Recovery Alliance, Eruç will highlight the plastics problem in
our oceans while the group produces a weekly stream of educational content in four languages, on Westbound
Wednesdays.
PHOTO GALLERY BROUGHT TO YOU BY:

QUICK HITS
The Figo Islanders 40s women's softball team took gold in the Senior Softball World Championship in Las Vegas. Figo came out of the loser's bracket and beat the Arizona Belles 17-3 in the AA division championship game Sunday afternoon.
Other Guam teams that played in the 40s tournament were: Team SOTTA (women's) and Bud Light Guam, Friars 671 and Sindalun Guahan (men's).
Sindalu finished a respectable 4th out of 24 AAA division teams.