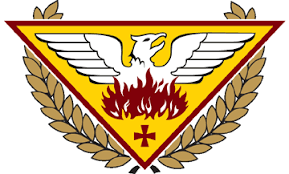 The Father Duenas Memorial School Alumni Association has just released the official playoff schedule of the annual summer basketball tournament! GSPN takes a closer look at some intriguing first round matchups that could shake up what is already a wide open race for the title!
2002/2004 vs. 2013
Two former champs meet up in what should be a high scoring affair. 02/04's jersey retirees Willie Stinnett and Vince Estella lead another high powered attack on both end of the floors. Having lost only at the buzzer to the host class, 02/04 continues look like a tough out in the playoffs. Shaun Perez continues to work his way back into playing shape, but it won't take much to get him going once the games that matter begin. Jimmy Yi provides much needed size and scoring, while the return of EIF's own Jia Wang provides another durable body and scoring threat. Napoleon Finch and Matt LG continue to control the pace and provide timely buckets while Don Manglona gives them depth in the front court.
However, the boys of '13 will be no pushover. Jon Onendera continues to emerge as the dual threat scorer his team needs. Nate San Nicolas provides energy and durability while Allan Santos continues to provide a deep scoring threat. John Baza continues to shine in the biggest moments, but the loss of point guard Jordan Guevara might be too big to overcome, even with a potential return of big man Mike Sakazaki. Depth is always a challenge for '13 but if it's one thing everyone in the tournament knows; don't count out John Baza.
99/01/03 vs. 2008
Two of the biggest surprises of the tournament meet in this potential classic. 2008 has been winning games they're not supposed to and have shown some serious scoring power during the pool play run. Jason Baza continues to provide them solid scoring and rebounding on both ends of the floor, while Bobo Cristobal controls the pace and provides timely buckets. The Mateo twins make up a large, but athletic front court that controls the boards on both ends. But the break out star for 2008 has to be George Ilao.
His long distance game has taken him to new heights, hitting big shot after big shot providing much a needed offensive weapon to team that relied solely on Baza. On the other hand, the older boys of 99/01/03 are up to the big game. Christian Eusebio and Matt Acda are arguably the best two-way back court in the tourney. Both have the ability to put up big scoring numbers in many ways – transition, mid-range, 3-pointers – but they are also not ones to shy away from the challenge of shutting down the opponents best play makers. Frankie Perez provides another scoring punch to an already lethal lineup, while Bucky Bamba is one of the most underrated players in the tourney, flashing creative scoring and play making, with timely defensive play. SP Phillips is big, athletic body that can score and rebound with the best of them. Can 99/01/03 continue to play unselfish basketball? Can 2008 continue their hot scoring un? On Saturday, we'll find out.
2016 vs. 2018
Two young heavyweights meet to find their place in the pecking order. The early tourney favorites of '16 have lived up to the hype, playing one of the toughest schedules and only losing one game, to '13 in a shootout (see John Baza above). Zay Sablan and Frankie Tenorio continue to provide deep scoring hreats, while Cole Merfalen and Brandon Eusebio control the paint on both ends of the floor. Josh Paulino controls this teams' pace, and has steadied the once frantic group while Bryton Cepeda brings grit and tenacity, and has been a reliable bucket and defensive stopper when his team needs it most.
But no mistake about it…Devin Sudo has arrived! He is slowly cementing himself as one of the top players in tourney history this early in his participation, and has been a problem for opposing teams. He has scored at all levels and continues to be a relentless rebounder on the defensive end. He will attempt to assert his dominance on a gritty 2018 team, led by Kyle Gaitan. Gaitian continues to battle it out with the rest of them, carrying the offensive load of the '18 boys, while Tomas Calvo provides scoring and playmaking when he's available. Mark Temerowski gives them some size and scoring but not having DeAundre Cruz still hurts this team that struggles with depth. 2018 made it the semifinals last year only to lose to the eventual champs of 2006, so can Gaitan carry his team on another deep run in the playoffs? Or will 2016 continue to wear down teams with their size and speed? We'll soon find out.
2006 vs. 2021
Can the 8-time champs right the ship in time for another deep playoff run? It has been quite some time since the 2006 has lost two pool play games, but make no mistake about it…2006 knows how to win. It's obvious the loss of Rob LG has hurt them, and there continues to be speculation about how much he will actually play in the playoffs, but even without their big man, 2006 still has enough depth. Julius Yu and Andres Reyes can score at will with the best of them, while Mike Sgro continues to set the physical tone of the team while providing consistent scoring and floor leadership. TJ Balajadia has filled in for LG nicely on the offensive end and Brian Aflague continues to control the pace, throwing guys open or hitting big baskets when his team needs it.
2021 is coming in hot! They were down in nearly all of their games by double digits, only to claw and fight their way back and win in the final minutes. Elijah Garrido has been a big body that can score inside and out while the high flying Daryl Robles has dominated the paint area with his scoring and shot blocking. Matt Santos is a budding star, willing his team to victory after victory with timely defensive stops and rebounding, combined with his big shot making ability.
Don't be surprised to see Santos size up the elite scoring Yu and force Reyes, Sgro and company to pick the scoring for '06. '06 knows how to win, but as '21 has shown in all four of their pool play games, they, too, know how to win. Will '06 continue their dominance in the playoffs, or will the boys of '21 pull off one of the biggest upsets in alumni tourney history? Come down to the Jungle over the next week to find out.
Tickets available exclusively at Guamtime.net (https://tickets.guamtime.net/event/fd-alumni- basketball)
Here is your newly-released playoff schedule…

QUICK HITS
3rd place: Big ups to the Para Todu Rugby Club for finishing 3rd out of 16 teams in the Manila 10's Rugby Tournament today. Biba Guam Rugby!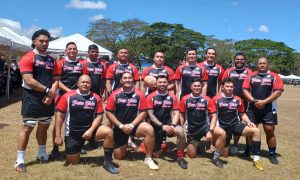 ——————————————
Guam MTB National Championship: Edward Oingerang and Jennifer Camacho are your 2023 MTB national champions. Oingerang finished the course in 1:13:24 while Camacho won her second straight title in 54:08.