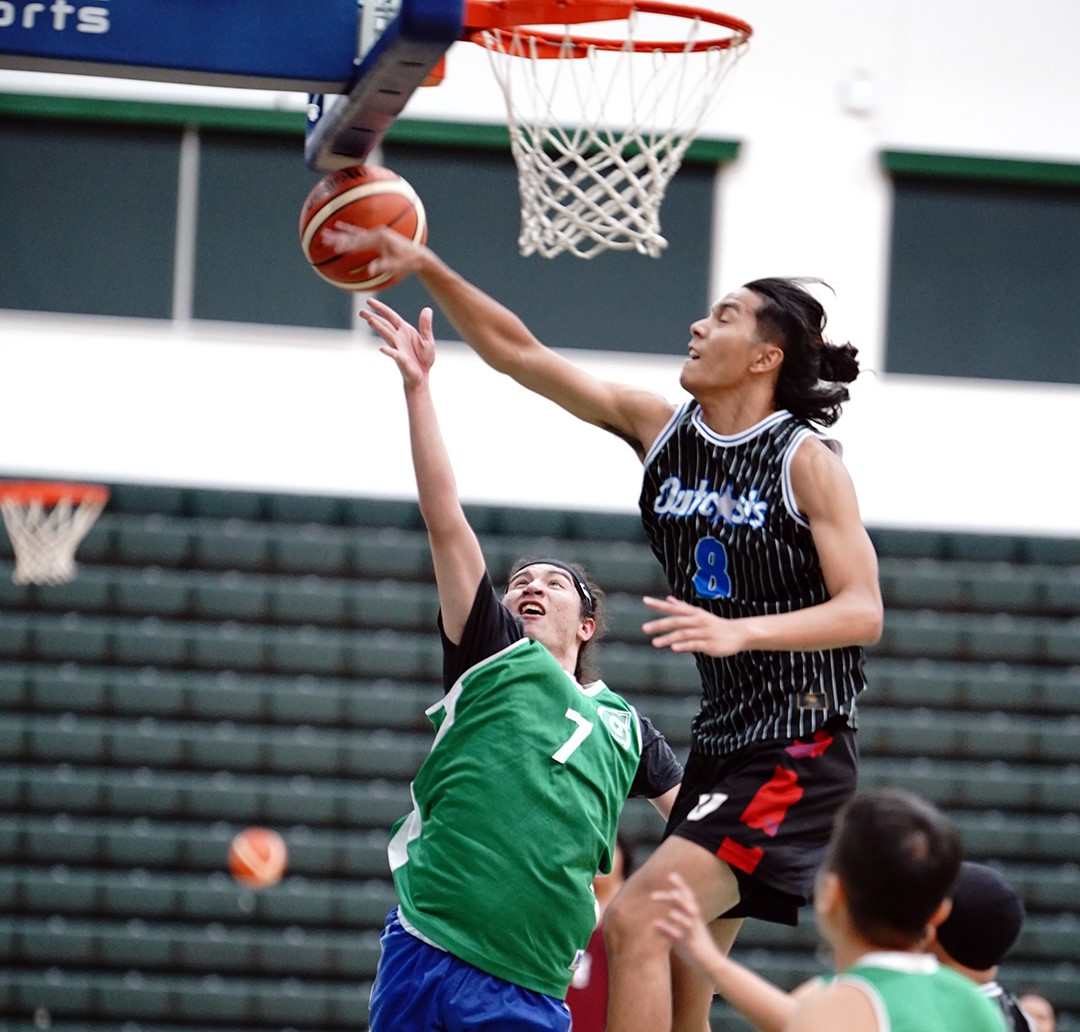 PRESS RELEASE – The University of Guam Triton Athletics and Field House had their first FISU event on their campus Tuesday night, as Triton Athletics hosted a college student 3X3 Basketball Tournament in the UOG Calvo Field House.
The tournament was made up of only UOG students, as the other three colleges on the island did not sponsor teams. The men's division had four teams while the women's division had three teams.
For the women, Team Alpha, won the championship with a 14-8 win over Team Bravo. Alpha was made up of Katrina Santos, Nicole Pineda and Alaunah Merto. The team went 3-0 in the tournament.
Team Alpha won both games in round robin play, beating Delta 5-3 in the opening game of the tournament and beat Bravo 10-6 to claim the #1 Seed and a bye into the Gold Medal Game.
Team Bravo defeated Team Delta 12-10 in the first round of the playoffs, but Bravo fell to Alpha in the championship 14-8.
The Gold Medal game was filmed and FISU Oceania will review Alpha's performance and the team may be picked to represent FISU Oceania in the FISU World 3X3 Cup in October/November in Turkey.
On the men's side of the tournament, Team Echo won the championship with a perfect 5-0 record. Echo went 3-0 in the round robin part of the tournament, defeating Alpha 18-13, Bravo 13-11 and Delta 21-20.
Team Echo was made up of Matt Santos, Darryl Robles, Tristan Valdes and Kevin Factor.
In the semi-finals, Echo defeated Bravo 21-6 and in the Gold Medal game, Echo won 21-17 over Delta. Delta was awarded the Silver medal and Alpha won the Bronze.
Like the women, a video was made of the Gold Medal game and FISU Oceania will review the game and Team Echo could be picked to represent FISU Oceania in the FISU World 3X3 Cup in October/November in Turkey.
For both the men's and women's teams, they will compete against New Zealand, Australia, and other Oceania countries who held 3X3 competitions for college students as well and have sent videos to Oceania to review as well. The winner will be announced by the end of July.
FISU Oceania will pay for most of the travel and other expenses for the teams to represent the region.

QUICK HITS
Guam MTB National Championship: Edward Oingerang and Jennifer Camacho are your 2023 MTB national champions. Oingerang finished the course in 1:13:24 while Camacho won her second straight title in 54:08.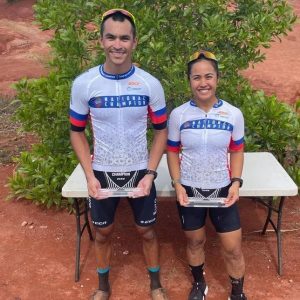 ——————————————
Kobe Miyashita, with St. John's coach Arvin Flores, was named the 2023 IIAAG Middle School Boys Volleyball MVP!