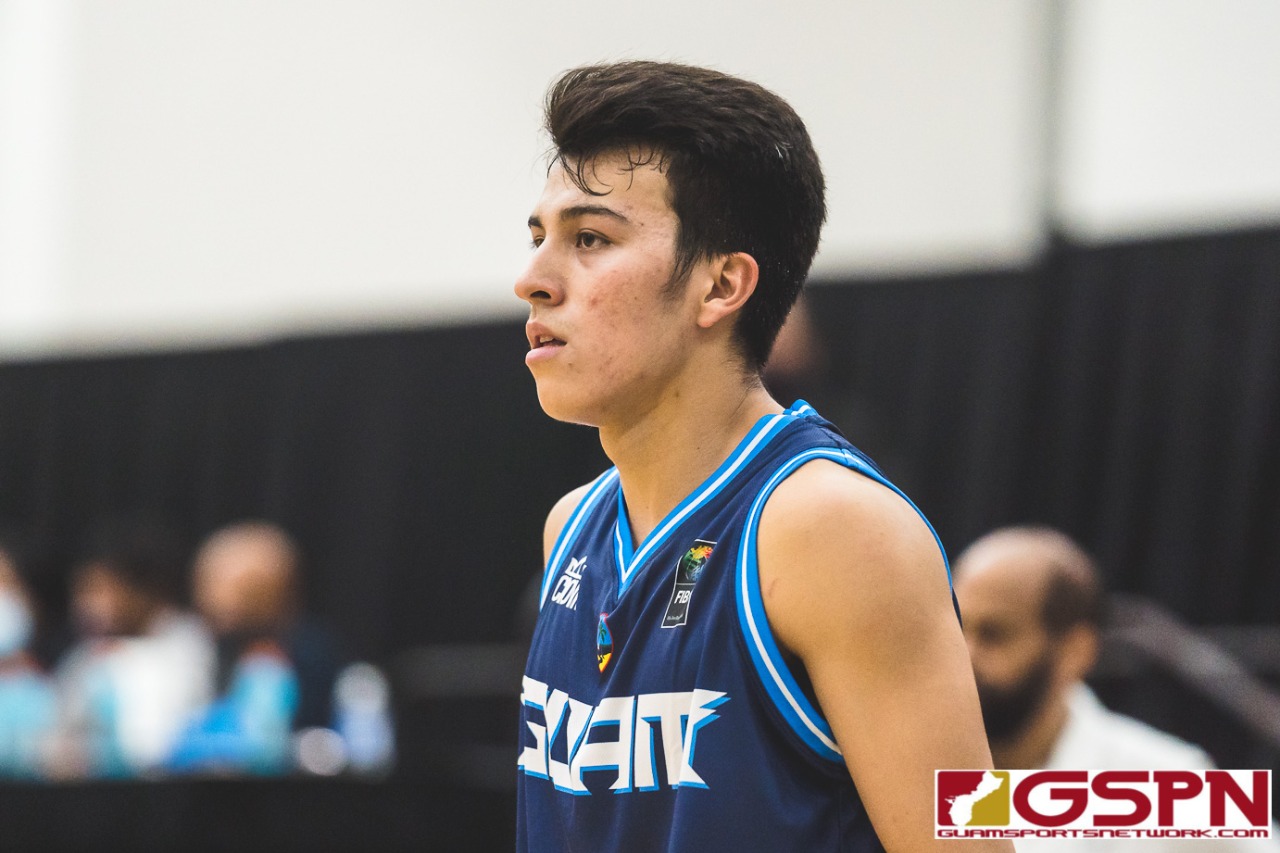 By Jay Leon Guerrero
Back in 2015, Takumi Simon spent his days at the St. John's gym working hard on his basketball game. He was not the tallest or most athletic player but his work ethic on the court was higher than most athletes twice his age.
Simon had a dream back then, he wanted to be like Stephen Curry of the Golden State Warriors and play professional basketball. On Wednesday, his hard work and dedication to the game came to fruition after he was signed to play professional basketball in Japan.
Check out Simon's first feature as a high school freshman
Like Curry, Simon will play for the Warriors – the Shinshu Brave Warriors, a first division team competing in the Japan B League.
Simon, 22, is known for his offense and shooting ability (#shootershoot). He admired Curry as a kid and worked on his craft of being able to make shots from long range. The 6'2" guard also has improved on his physical game and can attack the rim and dunk on defenders. He is a player that doesn't talk trash on the court or post highlights on social media, he'd rather spend his time working out in the gym.
Takumi, or "Tak", won the IIAAG High School Championship for the St. John's Knights four years ago and was instrumental in the championship game against the top-seeded St. Paul Warriors. Simon set the tone in the 2018 championship game in front of a capacity crowd at the UOG Calvo Field House and netted 29 points.
After high school, Simon went to Santa Clara University but still kept in shape. He kept tabs with his high school coach Fred Peters and Guam National Team coach EJ Calvo. He was not able to play college ball, but he came home and worked out with the National Team.
His relentlessness and love for the game landed him a spot on the Guam National Men's Team in 2019. Simon was on the squad that won the gold medal in the Pacific Games in 2019, scoring 13 points off the bench against Tahiti.
Simon continued to play for Team Guam and had a breakout game on home soil that helped solidify his confidence to take basketball to another level. The game was a FIBA Asia Cup Qualifier game versus Chinese-Taipei and Simon scored 18 points. Coach Calvo saw Simon had the hot hand and turned to Simon as opposed to his veterans to bring home a close 77-72 victory.
"It was always a dream of mine ever since I started playing basketball at five years old."

– Takumi Simon
"I was always striving to become a pro but it always seemed a little far-fetched until last year after I played with Team Guam against Chinese-Taipei".
After earning his degree this past May in Biomedical Engineering at Santa Clara, Tak went to Japan to work with coaches and scouts to hopefully land a spot on a team. On Wednesday, July 6th, it was officially announced that he signed with the Brave Warriors and will leave for training camp later this week.
He'd come home in the summer to spend time with the family and frequent the gym at his alma mater.
"Without the Guam Team, I would not be here. I didn't get the chance to play college basketball so I just continued to train while in college," said Simon. "The Guam team gave me every opportunity to play at a high level and got me the exposure I needed to get an agent and get the attention of teams from Japan."
"In the 11 years I have known Takumi, he has never missed a single workout," said Peters. Peters believes Simon has only scratched the surface of his potential. "With his work ethic and access to professional coaches and trainers, you will see him develop into a star in the Japanese B league."
"He told me when he was in 7th grade: 'Coach, me and my guys are going to bring St. John's a championship, and someday you will be seeing me play professional basketball!" He was about 4″11″ back then and 90 lbs. I'm sure I rolled my eyes, and said 'Yeah, right!!'….I'm not rolling my eyes anymore," said Peters.
Last, but not least, Simon credits his family: Dad Gabriel, Mom Yumi and younger brother Taiga for supporting him on his journey. Updates on game schedules and his debut will posted as information is provided. All the best Tak!

QUICK HITS
3rd place: Big ups to the Para Todu Rugby Club for finishing 3rd out of 16 teams in the Manila 10's Rugby Tournament today. Biba Guam Rugby!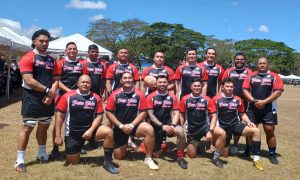 ——————————————
Guam MTB National Championship: Edward Oingerang and Jennifer Camacho are your 2023 MTB national champions. Oingerang finished the course in 1:13:24 while Camacho won her second straight title in 54:08.