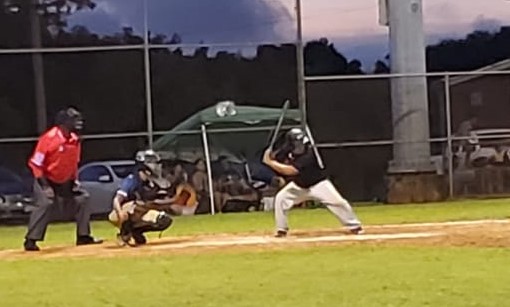 The 2022 Fall Amateur Baseball League is playing out all of its makeup games from previous rainouts as the season starts to wind down.
Two more games were played this weekend with Braves edging the Amigos behind a home run by Herbert Pinaula and the Marlins coming up with a a huge win over the Eagles.
Game #21: Braves 4, Amigos 3
Braves Third Baseman Herbert Pinaula: 1 for 3, 1 run, 2 RBI
Pinaula hits a game winning 2 run Home Run in the 5th inning to give the Braves the tying run and the go ahead run.
Game #23: Marlins 16, Eagles 2
Marlins Short Stop Jonah Peredo: 2 for 3, 1 Run, 1 BB, 1 RBI, 1 SB
Marlins First Baseman Mark Flores: 2 for 3, 2 runs, 4 RBI, 1 SB
Marlins Pitchers Arren Yatar & Justin Elm in 5 innings allowed 2 runs, 3 hits, 2 BB, 5 SO

2022 GSPN I MÅS METGOT COMPETITION
2022 GSPN I Mås Metgot Competition Recap
2022 GSPN I MÅS METGOT COMPETITION
2022 GSPN I Mås Metgot Competition Recap
2022 GSPN I MÅS METGOT COMPETITION
2022 GSPN I Mås Metgot Competition Recap
COMING SOON …