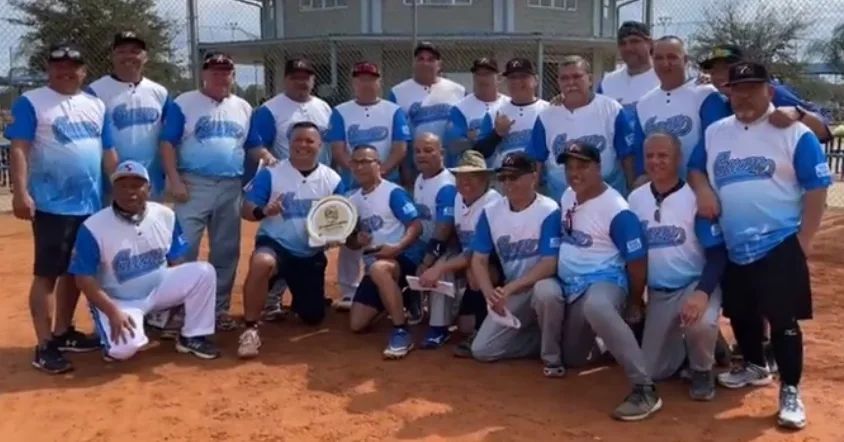 Guam's GISA masters softball team captured the Original Tournament of Champions AA 50+ championship in Florida, beating the Texas state champs 20-4.
Baseball legend Keith Hattig was named the Tournament MVP!
Ed' I Hit Dingers' Chaco and Vince Meno had the hot sticks while Troy Anderson and Lenny 'Rubuk' Neal made some awesome defensive gems.
Robert Meno was steady as always dealing from the pitching circle. Teammate Tim Aguon called it 'an awesome performance' by Meno in the circle.
The team is managed by Pete Torres along with coaches Jimmy Reyes and Patrick Alvarez.