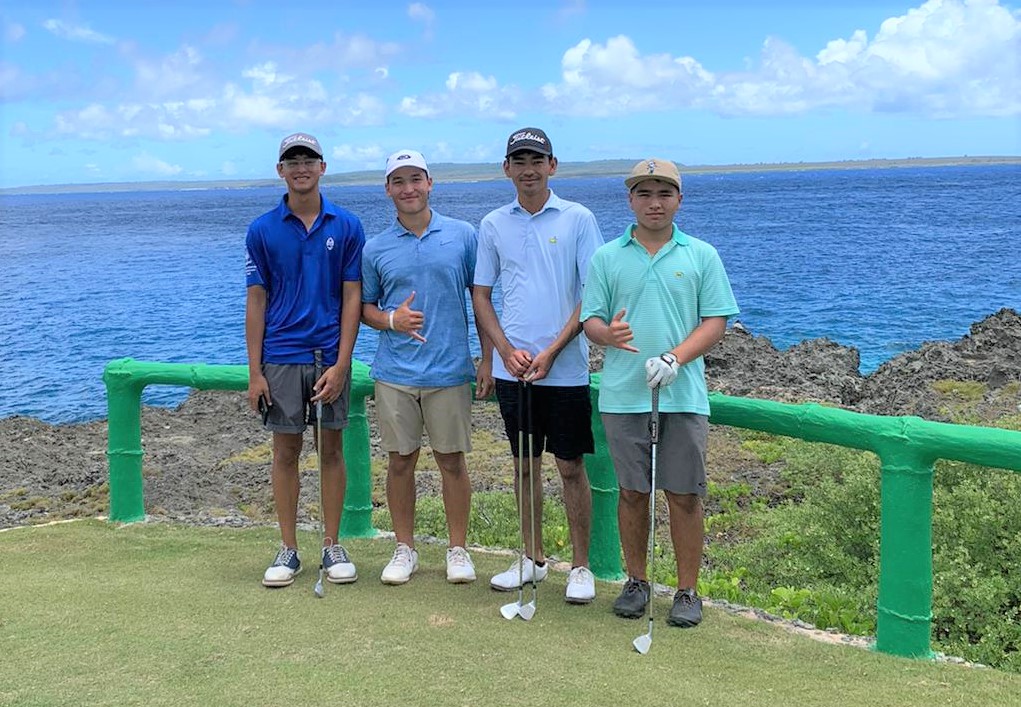 This is the ninth in a series of previews of Team Guam heading to Saipan for the 2022 Pacific Mini Games
By Jay Leon Guerrero
The Guam National Golf team will take on the best in the Pacific in a showdown at the Coral Ocean Resort golf course in Saipan. The competition will last four days which is from June 21-24 with team medals being awarded on June 24th.
There will be 11 participating countries in the sport of golf with 61 total men and women participating in the event. With Guam fielding a complete team in both men and women's teams, the chances of getting on the podium look very good for Guam.
Golf roster:
Redge Camacho
Tyanna Jacot
Kayley Kang
Marcus Nanpei
Ivan Sablan
Louie Sunga
AnnaRose Tarpley
Sarah Therrell
Team officials:
Daryl Poe, captain
Mark Nanpei, coach
Ekaterina Sablan, coach
Thus far, most of the Guam contingent is sending teams with experience and youth. Golf is following that same path with tons of talent that have the capabilities of winning Gold.
In the mens team, veteran Louie Sunga had the opportunity to play at the Coral Ocean Point course last month. "The course seems to be in great shape, they say that the fairways and greens will only get firmer and harder heading into the games," said Sunga.
"I see myself as a veteran who can guide and share my experiences with the team. I'm going to try and keep them grounded; stay focused and most of all, have fun," said Sunga.
"I have not played the course in Saipan yet. I've actually never been to Saipan before," said 2022 Guam National Amateur Champion Redge Camacho. "Even though I'm playing a course I'm not familiar with, having the team we have is what gives me a lot of confidence heading into the games".
Sunga said the ladies team also has really good junior golfers and will be led by Rose Tarpley, another good veteran who can share her knowledge with the team. Tarpley will join the three young golfers in their quest to earn a medal, a goal they are certainly capable of achieving.
"I think our men and women's team will do good. As long as everyone puts their head in the game and focuses on the prize – it will come," said collegiate golfer Ivan Sablan.
Aside from veterans Tarpley and Sunga, this will be the first games for all other players. "It's going to be a unique experience," said Camacho. "I want to watch the other events if I have the chance."
They will play four rounds starting Tuesday at 10 am with round four on Friday.
Games Overview
The 2022 Pacific Mini Games will commence from June 17-25 in the Northern Marianas Islands. A total of nine sports will be played with seven sports played in Saipan while the other two sports take place in Rota and Tinian.
Athletics, Badminton, Baseball, Beach Volleyball, Golf, Tennis, Va'a and Weightlifting will be in Saipan. Beach Volleyball consolation matches will be played in nearby Tinian and the triathlon will take place in Rota.
The Guam contingent will be the largest since the 2005 Mini Games held in Palau. Guam's best performance was in Palau with six gold medals, nine silvers and 14 bronze medals.
Guam sent small contingencies to the 2009 (Cook Islands), 2013 (Wallis and Futuna) and 2017 (Vanuatu) Mini Games but were unable to come home with a gold medal.
The 2022 games will be the first time since Palau hosted the Games in 2005 that Guam will be sending a larger contingent. Guam will be sending more than 50 athletes which is the largest to date.

QUICK HITS
3rd place: Big ups to the Para Todu Rugby Club for finishing 3rd out of 16 teams in the Manila 10's Rugby Tournament today. Biba Guam Rugby!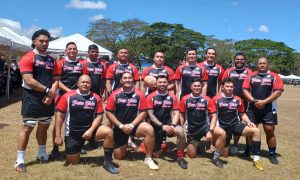 ——————————————
Guam MTB National Championship: Edward Oingerang and Jennifer Camacho are your 2023 MTB national champions. Oingerang finished the course in 1:13:24 while Camacho won her second straight title in 54:08.