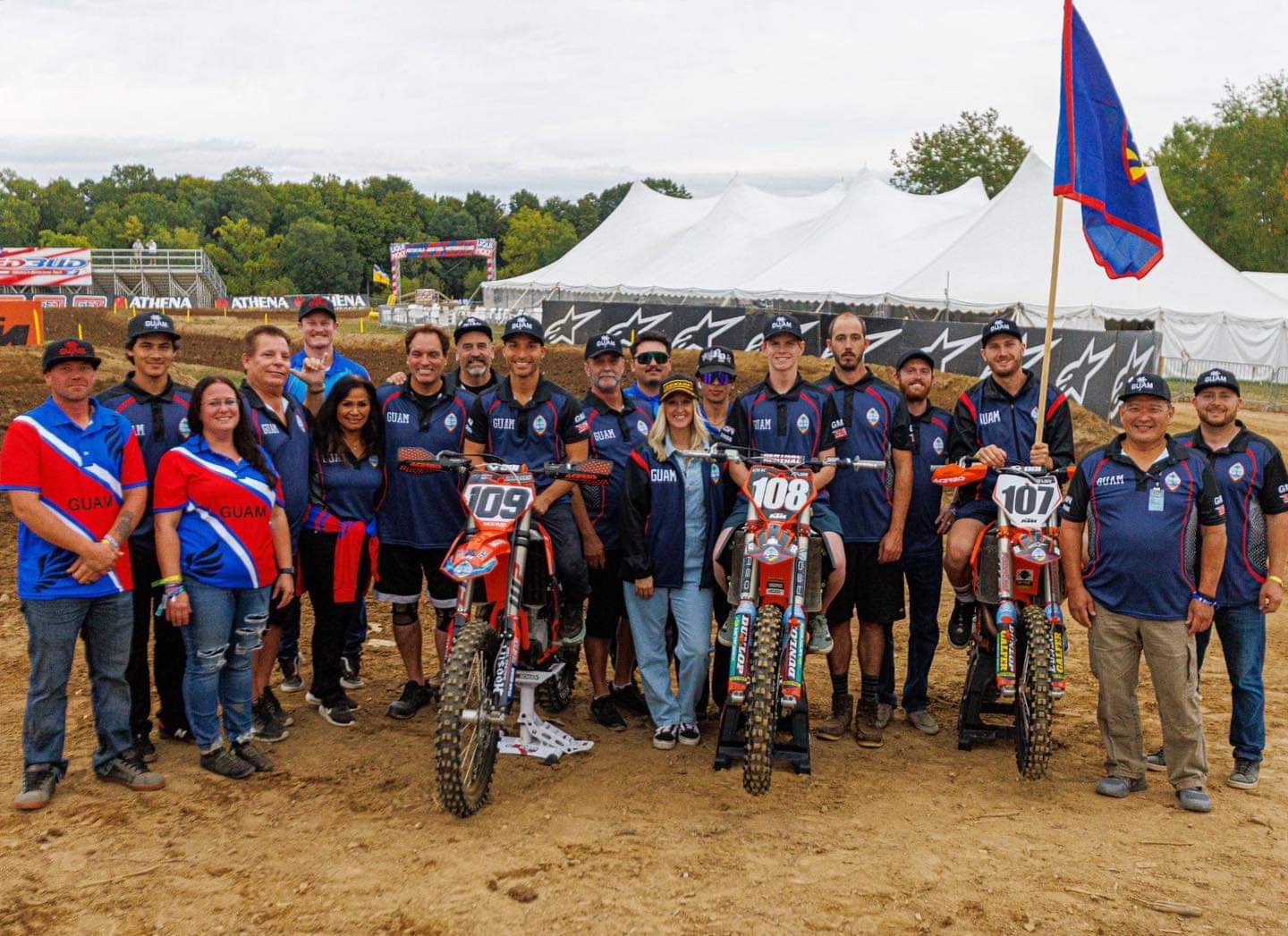 PRESS RELEASE – On the 75th year of the FIM (Federation  Internationale de Motocyclisme) MOTOCROSS OF NATIONS (MXON), Team Guam, sanctioned by GMAC (Guam Motorcycle and ATV Corporation), entered at Redbud Park in Buchanan, Michigan for the first time in Guam motorcycling history. The event was over the past weekend, September 23rd to 25th.   
As Guam's FIM and FIM Asia national federation, we entered the MXON, qualified for the main event, and raced the main event or MXON show, on this past Sunday. Team Guam placed 17th in the world.
This was very exciting for Team Guam as we were happy just to be included in the main show on Sunday.  We had Sean Lipanovich, Benny Bloss and Joshua Varize on the team.  Sean was our local, born and raised, rider in the OPEN class.  He races in Southern California and is busy running his Motocross School, SLMX.  Benny Bloss was actively racing professionally in the 2022 Lucas Oil AMA Pro Motocross series finishing 12th in the series. Benny rode in the 450 class, the premiere class in FIM Motocross. Joshua Varize, or Jammin' Josh, rode in the 250 class which has the least amount of horsepower in the three classes. Josh was also active professionally in the 2022 Lucas Oil Pro Motocross series and finished 15th in this year's series. As the rules state that all riders must possess a passport of the nation they represent, we recruited two riders with heart and grit, that were in the top 15 of the 2022 Lucas Oil Pro Motocross series.
Qualifying races on Saturday were stressful as we did not know how we compared to the other countries.  Everyone in the pits were quiet and not too many smiles in the morning.  But Benny Bloss came out swinging first, in the 450 class qualifying moto, and finished 14th out of 34 entered nations. Then it was Josh Varize's turn and he finished a strong 10th against the wide open throttle Europeans.  In the OPEN class qualifier, Sean Lipanovich riding a 450cc KTM, came in at 22nd in another stacked list of riders. As the finishes were averaged, Team Guam was listed as 14th in the qualifiers which put us in the main show on Sunday. The Team Guam pit was ecstatic with the news that we made it to Sunday. FIM Asia had only 3 nations entered and Japan and Philippines did not qualify for the main show. Many people of various nations were surprised as well and congratulatory to our Team.
Qualifying races – Saturday
Rider Class Finish
Benny Bloss MXON 14th
Sean Lipanovich OPEN 23rd (lowest score was eliminated)
Joshua Varize MX2 10th
#14 qualifying position out of 34 Nations qualifying for the main show.
Then the rain came.  Sunday was a mud fest as occasional rain forecast came true. The focus was to stay on two wheels and try not to crash as the mud was heavy and sloppy so recovery from a crash would mean mud in all the wrong places. We needed the lowest position we could get. Each Team riders' mechanics prepped the bikes for the mud race. 
Moto 1 had MXGP (450) and MX2 (250) classes with Benny Bloss and Josh Varize on the starting line.  Their starts were decent, in the top 10 and Benny was up at 6th place in three laps. But he had a couple of slow speed crashes which knocked his position down to 16th. Then in the effort to get back up in standings, he rode hard, which ended with an overheated and blown engine with just two laps to go.  But he remained in the race of attrition to get 34th in moto 1. Josh Varize had a decent start and  proceeded to fight with his 250 against the 450 riders in the power sapping mud. The mud was a definite disadvantage for the less powerful 250cc bikes, but Josh kept riding steadily. Josh finished 29th out of 40 in moto 1.
Moto 2 had OPEN and MX2 classes with Sean Lipanovich and Josh Varize in the race. Sean's start was very impressive but was hard to keep up with the bigger riders on factory engine OPEN bikes. Sean rode so hard that his engine started smoking at the end of the race. The engine did not seize, but he nursed it to a 32nd finish. Josh had a good start and on his second and last moto, he battled on to finish 20th, besting his moto 1 score.
Moto 3 was the last moto and had OPEN and MXGP classes. It really started to pour. The longer time between moto 1 and 3 gave Benny's mechanic time to swap to a backup motor as the first one had seized. He started decent but was falling in placement as the laps wore on. He finally came in mid race to the mechanic's area and said the engine is missing really bad. So, he and his mechanic decided to pull out of moto 3 and go back to the pits. Benny finished 35th in moto 3. Sean kept riding as the rain started to pour throughout the moto. He switched to his backup bike that already passed the tech inspection two days prior.  We needed to just finish his race and hope his backup bike will not overheat or seize. So, he took it easy and looked for a finish as many other teams had pulled out of moto 3 due to attrition. He finished at 32nd and saved his bike.
MXON Finishes – Sunday
Rider Moto 1 Moto 2
Sean 32 32
Benny 34 35 (lowest score was eliminated)
Josh 29 20
Monster Energy FIM Motocross Of Nations result: Team Guam in 17th place.
The Team of volunteers had two managers, Pete Lipanovich and Charlie Burgess. Stan Yasuhiro was the national federation representative and coordinator. Pete handled the teams and riders' needs as he and his wife Dina were already accustomed to the task while supporting Sean through many years of professional racing. Charlie, also an active motocross racer in the Redbud area, and had many connections that tremendously helped Team Guam finish the race. He was very enthusiastic about being a member of Team Guam and promoted and represented the Team in a very professional manner. Our Team had a total of 20 knowledgeable and professional people.
Format of FIM MXON
The MXON is the annual Motocross race that has national teams race against each nation. It is the Olympics of Motocross and has the top 20 countries in the world qualify and then compete in the main race with each nation having their top 3 racers representing them. The first day is registration, technical inspection and free practice. The second day is free practice and qualifying races to determine which are going to be in the top 20 nations in the main show. The third day is the main show where the top 20 nations race against other nations. There are 3 motos or heats in the main show, with two classes of the top 20 nations in each moto. Each rider in one of the three classes races twice (i.e. 1-2, 1-3, 2-3).  
Sponsors:
Pete Lipanovich
SLMX/ Sean Lipanovich
Stanley Y. Yasuhiro, DDS/ Tumon Dental Office
Charlie Burgess/ Diffy Smooth Photography
Hoosier Racing Tires
Guam Visitors Bureau
Greg Perez (Gollo)
Kautz and Sons Glass Co. Inc.
Jake Elko Realty
AEO Motorsports
Benny Bloss Racing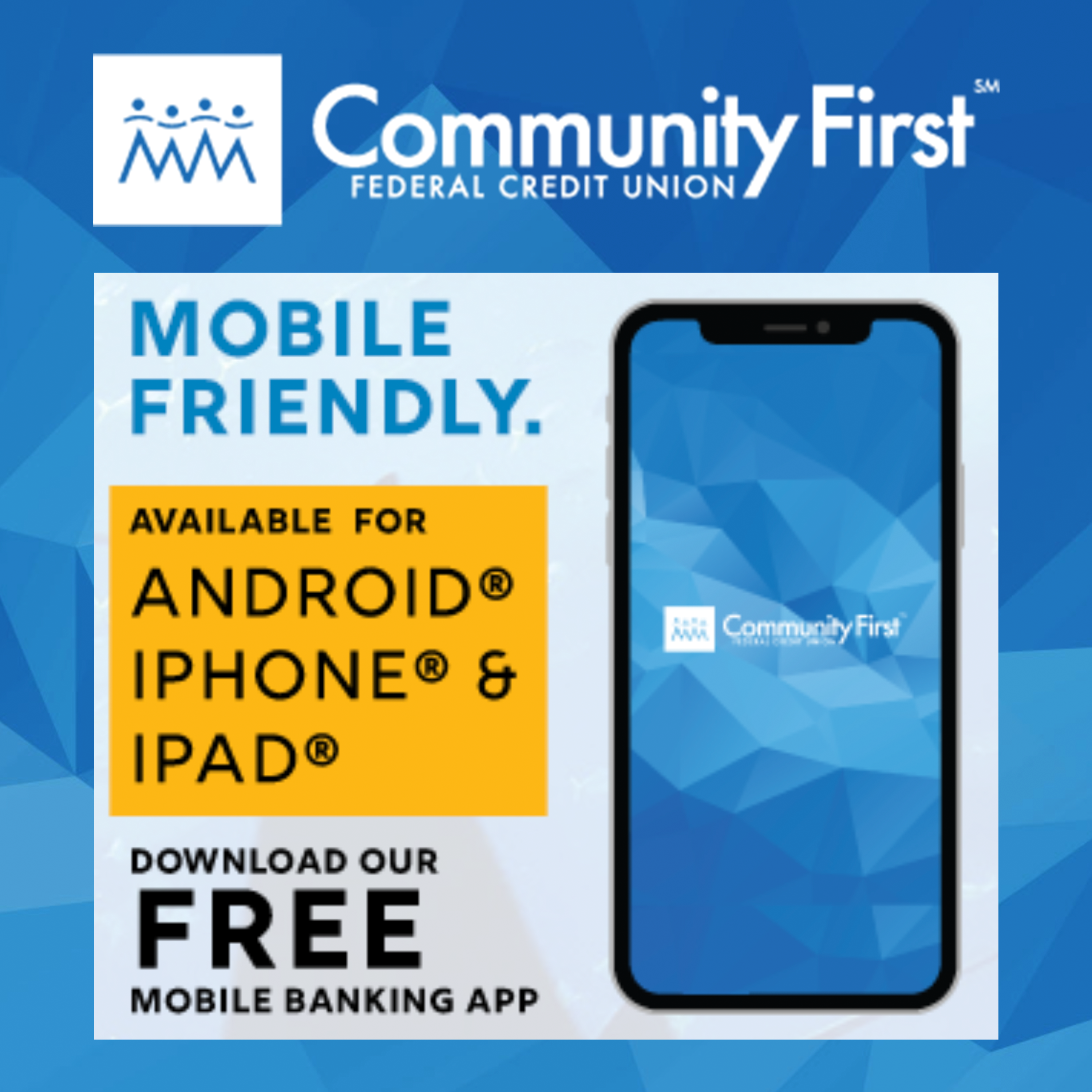 GPS Sports Calendar
SU

MO

TU

WE

TH

FR

SA
28

29

30

31

1

2

3
Events for May
31st
No Events
Events for June
1st
No Events
Events for June
2nd
No Events
4

5

6

7

8

9

10
Events for June
3rd
No Events
Events for June
4th
No Events
Events for June
5th
No Events
Events for June
6th
No Events
Events for June
7th
No Events
Events for June
8th
No Events
Events for June
9th
No Events
Events for June
10th
No Events
Events for June
11th
No Events
Events for June
12th
No Events
Events for June
13th
No Events
Events for June
14th
No Events
Events for June
16th
All of the day
TBA
Events for June
17th
All of the day
TBA
19

20

21

22

23

24
Events for June
18th
All of the day
TBA
Events for June
18th
No Events
Events for June
19th
No Events
Events for June
20th
No Events
Events for June
21st
No Events
Events for June
22nd
No Events
Events for June
23rd
No Events
26

27

28

29

30

1
Events for June
25th
08:00 AM - 04:00 PM
Guam International Raceway Park
Events for June
25th
No Events
Events for June
26th
No Events
Events for June
27th
No Events
Events for June
28th
No Events
Events for June
29th
No Events
COMING SOON …
GUAM SPORTS ON HOLD DUE TO SUPER TYPHOON MAWAR
QUICK HITS
Bishop Obispos beat Mt. Carmel for the IIAAG Middle School Girls Basketball championship 37-25.
—————————————-
The Benavente Roadrunners crushed the Agueda Pirates 17-1 to win the 76 PONY Middle School Baseball League. Rodney San Nicolas was a beat, striking out 13 batters in a complete game while going 4-for-4 at the plate, including a homer and 4 RBI.