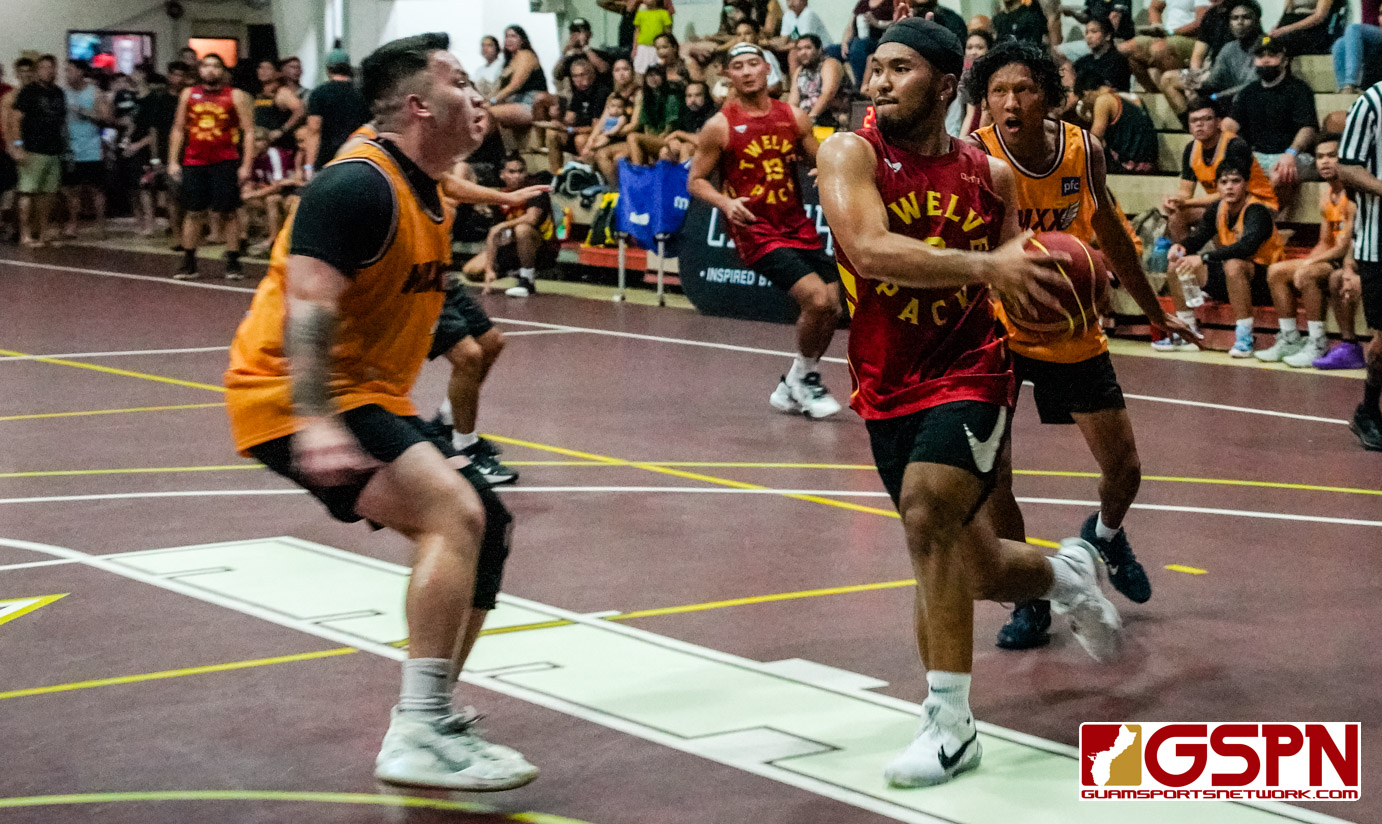 The host Class of 2012 (aka 12 Pack) can now sit and drink amongst the rest of the eliminated classes of the 2022 FD Alumni Basketball Tournament.
Despite a valiant 23-point effort by John Ilao, the 12 Pack fell to the Class of 2020 43-36 Monday night in the quarterfinals of the Maroon Division (young dudes division).
Colin Santiago led '20 with 14 points, controlling the tempo and leading his team to a big second half after holding on to a slim 20-18 halftime lead.
Christian Leon Guerrero contributed with 13 points for '20, most coming in the second half.
2020 now faces the record-holding Class of 2006 in the semifinals Wednesday night at 7:45 pm. '06 beat 2007 in the late game on Monday.
In the other semifinals matchup on Wednesday at 6:30 pm, it will be 2002/04 against 2016. 2016 eliminated 99/01/03 in the first game on Monday.
GOLD DIVISION
The old dudes semifinals takes place Tuesday night at The Jungle.
6:30 pm – 98/00 vs. 89
7:45pm – 430-5 vs. 91/92
There will be a break in games on Thursday with Championship Night slated for Friday night with the Gold Division championship at 7:10 pm followed by the Maroon Division title match at 8:20 pm.
PHOTO GALLERY BROUGHT TO YOU BY: