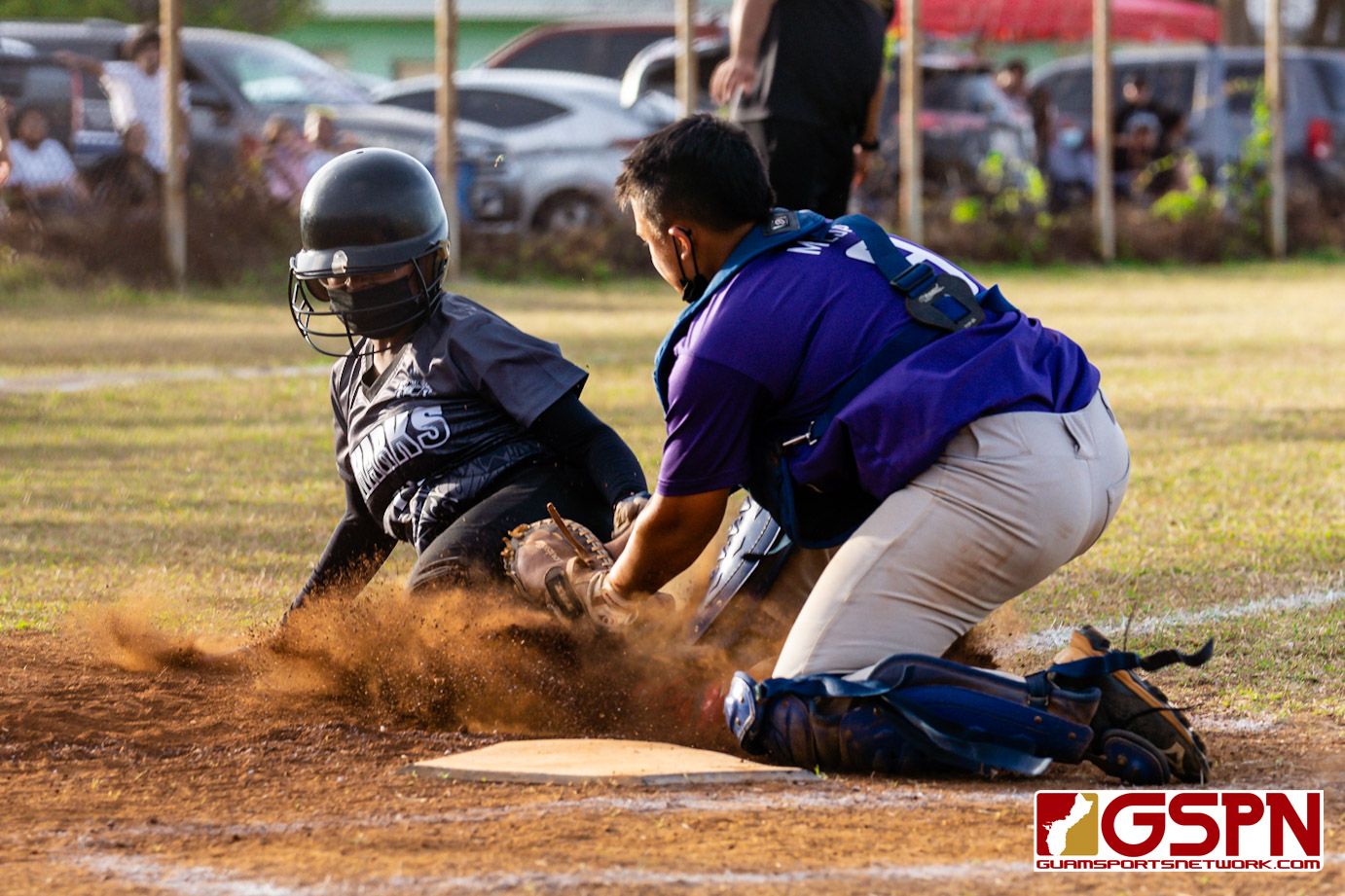 By Robert Balajadia
The Sanchez Sharks improved to (4-2) on the ISA Girls Softball season with their sights shifting towards on the playoff picture after defeating the home team GW Geckos 19-4 through five innings Thursday afternoon. Only the top four teams will advance to the post season which made the Sharks Thursday showdown awfully important as they currently sit at the 4th spot with a game against the Tiyan Titans next week.
Sanchez started to create separation in the 3rd inning, but really took over in the 4th where they scored seven runs to take a commanding 13-2 lead as GW struggled at the mound. Shark Hallie Derbai and Angetita Limes highlighted the 4th with both batters bringing in two runs each as part of their seven in the inning.
The Sharks continued to roll in the 5th inning as they scored six more runs with Hazel Derbai highlighting the inning with an RBI single to go up 18-2. Errors would hurt GW with four runs in the 7th coming off of errors and two more off of walks with the bases loaded.
Despite playing well, Derbai admitted that the team felt a lot of pressure knowing what was at stake if they lost.
"It felt like we were going after a Championship today so there was a lot of pressure," said Derbai.
The Geckos scored two runs off errors in the 5th, but it wouldn't be enough to extend the game as Sanchez ended the contest via 10-run rule.
GW senior Rocki-Jae Mesa has proven to be one of the best hitters in the league since her freshman season. The Sharks were keying in on Mesa every at bat knowing that she has the ability to change the game with her swings.
"We just stayed back and played hard defense," said Derbai on the teams approach to defending Mesa.
Derbai and the Sharks have their sights set on the playoffs, but also know they have some work to do if they want to compete with the top three teams in the Academy Cougars, Guam High Panthers and Tiyan Titans.
"We need to work on our batting and maybe a little more on our defense, but most of all we just want to have fun," said Hazel on what the team will be focusing on in their prep for the post season.
Sanchez will host the Titans next week Thursday with the playoffs set to begin March 8th. The Geckos will travel to JFK in their regular season finale.
PHOTO GALLERY BROUGHT TO YOU BY: