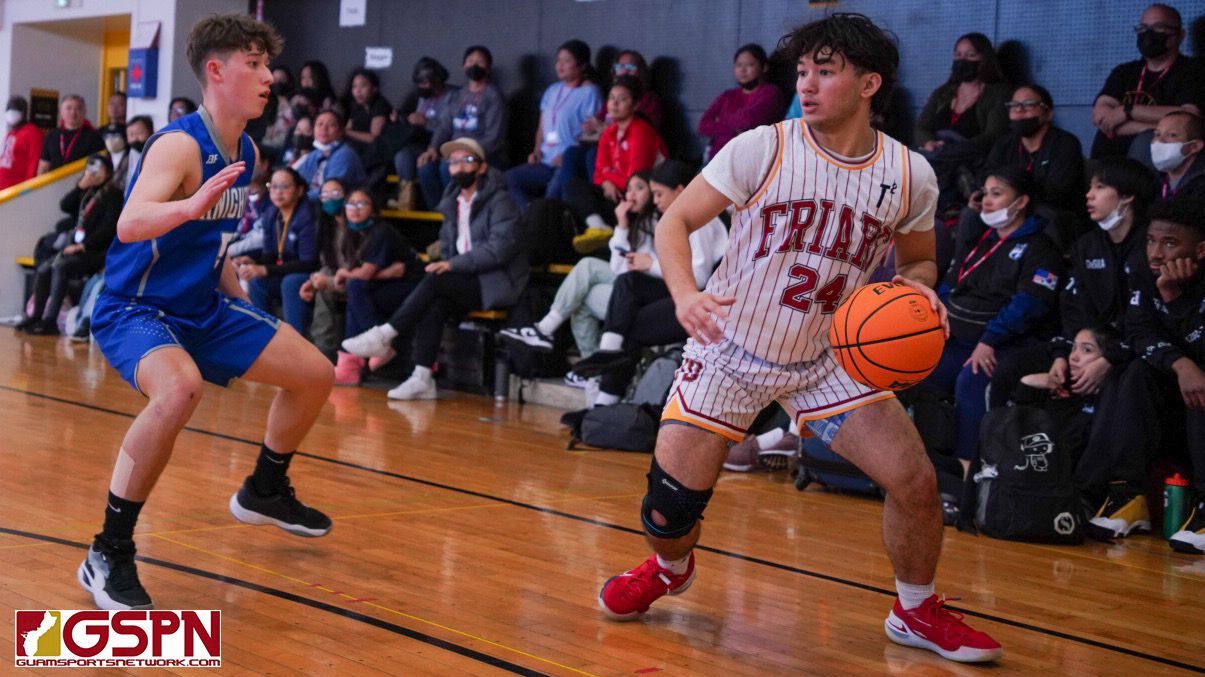 By Jay Leon Guerrero
One of Guam's biggest basketball prospects signed a letter of intent to play collegiate basketball in the United Kingdom. Blaise Ada, who recently graduated from Father Duenas Memorial School, announced he will be attending the University of West England in Bristol.
The 2023 IIAAG Boys Basketball League MVP helped the Friars win three championships and another championship in Japan at the 2020 Kanto Classic Invitational. The 2020 team is arguably one of the greatest high school teams in Guam's history along with the 1993 Oceanview Knights.
Ada is a crafty all-around player, and his ability to score in transition and sink shots beyond the arc has opposing coaches changing their strategy. During his senior season, Ada shot 43 percent from three-point land.
The UWE Jets are in the British Universities & College Sports (BUCS) league which is the UK's version of the NCAA. Ada will join the Jets who came up short last season to Loughborough University in the championship game.
"I'm going to work hard and focus strictly on school and basketball," said Ada. Ada is scheduled to leave on September 8th for England.
"I have my parents to thank for guiding me through this journey," said Ada. Proud parents Meagan and Bill Ada sat next to their son at FD as he signed his letter of intent along with head coach Jimmy Yi and Father Duenas Principle Temo Perez in attendance.
Ada went 42-0 during his official regular season and post-season games on Guam soil for FD. He won three championships as a freshman, sophomore, and senior for the Friars. He had an ACL injury during his junior season and did not play as he watched the St Paul Warriors win from the sidelines.
Yi applauded Ada for his hard work: "It's been an honor to have an opportunity to coach him. Blaise has worked so hard behind the scene to get to this point. This has been a dream of his since he first picked up a basketball. "
"This will open another opportunity for future Guam kids to play, I'm truly grateful to see another player get to the next level," said Yi. "Thanks, Blaise – go kick butt and enjoy the process."
Ada said he will have to make adjustments, but he will be ready: "Being alone in a whole new country is going to be a challenge, but mentally, I believe I'm there. I just have to stay focused, have no distractions, and just pray to God."

COMING SOON …
High School Football starts Sept. 29
Brawl 3: Oct 13
Guam's Strongest Man and Woman Competition October 29