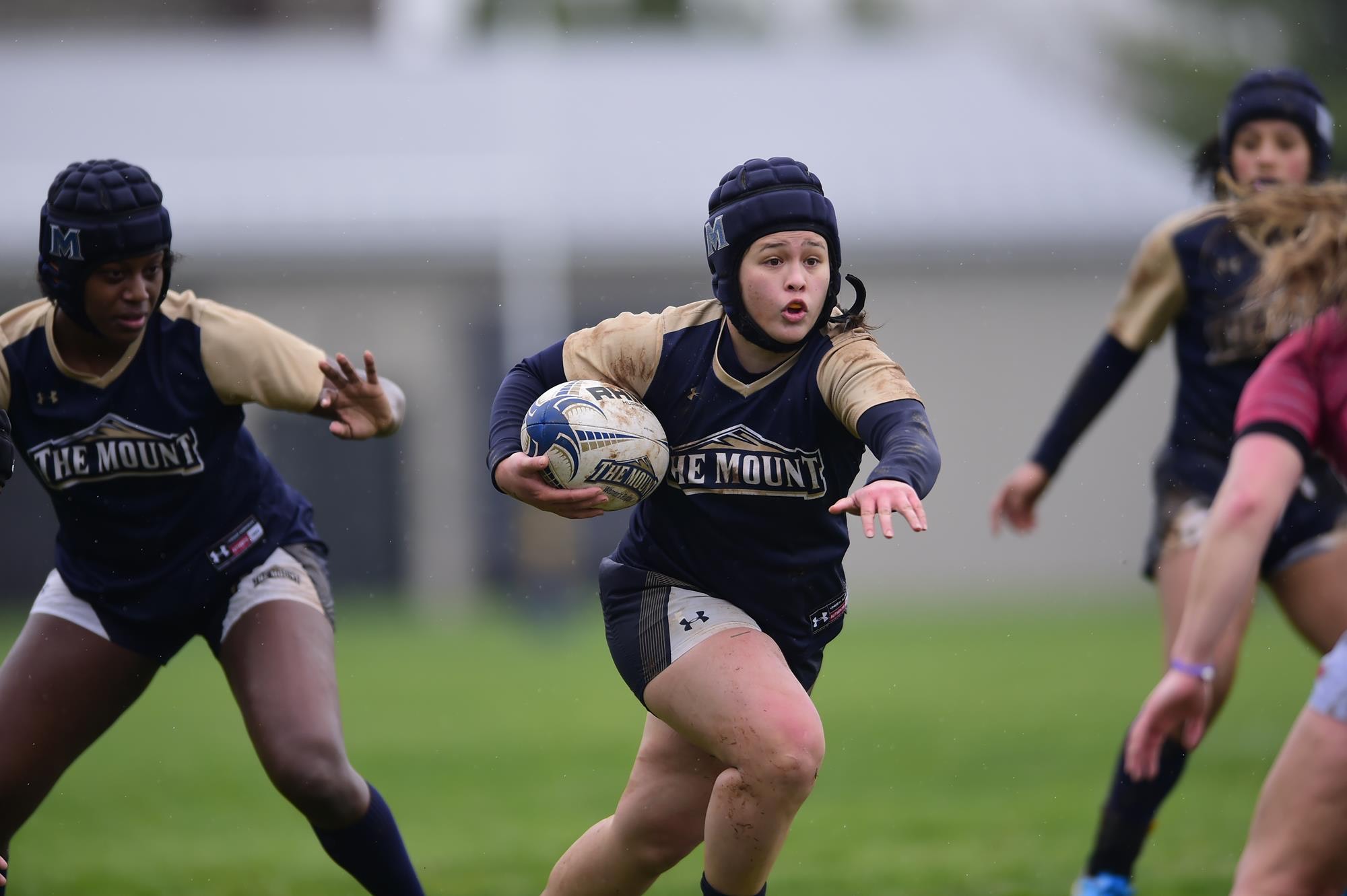 By Nick Akimoto
It has always been easy to find Jalana Garcia on the field. Often, all you have to do is find the most dominant player on the field. It was hardly surprising talent of that caliber was highly coveted at the women's rugby program of Mount St. Mary's College.
Even there, Garcia seemed to lead that pack with her high motor, relentless physicality, her ability to adapt, and fierce drive to win. After closing the book on a highly decorated high school and college career, Garcia looks to take on her next challenge.
Jalana has signed to play professional rugby in the Premier Rugby Sevens league for the New York Locals. Garcia also recently took part in the USA U23 All-Star National Championship alongside St. Mary's teammate and fellow Guam rugby standout, Hanna Rojas-Rhodes for the Mid-Atlantic Division. An opportunity which serves as an identification venue for the US national team.
"It has been exciting to know that a door like this has opened up for me. It's truly a blessing to be able to continue my rugby career at a higher level especially with it being here in the US. There's so much opportunity here and it's just a matter of finding and taking advantage of those opportunities," said Garcia.
Garcia's drive caught the eye of the Locals much in part due to her success playing as center for 'The Mount', where she was the team's leading scorer in her first two years with the program. It was her determination that helped her get to this point, and Garcia remains confident in her ability to meet her own lofty expectations.
"In all honesty, I expected myself to make it to this level but, it was just a matter of time and I didn't think it'll be this time around. I have a lot of things going on besides rugby and if it didn't workout this time, I know I would've kept trying until my moment came."

– Jalana Garcia on the timing of turning pro
"I'm looking forward to learning from everyone around me and playing alongside and against them as well. It's exciting to know I'll be in the same space as some players that I've been watching and looking up to since high school."
With this new leg of her already impressive rugby career in front of her, Jalana knows that this is still only the beginning. Hoping to improve her game beyond where it already lies, Garcia has aspirations of reaching even higher levels of competition and to be an even greater role model for the young rugby athletes of Guam.
"Don't give up on yourself. There's going to be a point in time where some people around you won't be able to visualize what your goals are in that moment but, just because they can't see it doesn't mean that you have to give up on them. The only person that needs to have faith in what you're doing is yourself. Keep striving and work hard because hard work doesn't go unnoticed. Make mistakes because that's the only way to grow into a better individual and athlete," said Garcia.

QUICK HITS
The Figo Islanders 40s women's softball team took gold in the Senior Softball World Championship in Las Vegas. Figo came out of the loser's bracket and beat the Arizona Belles 17-3 in the AA division championship game Sunday afternoon.
Other Guam teams that played in the 40s tournament were: Team SOTTA (women's) and Bud Light Guam, Friars 671 and Sindalun Guahan (men's).
Sindalu finished a respectable 4th out of 24 AAA division teams.