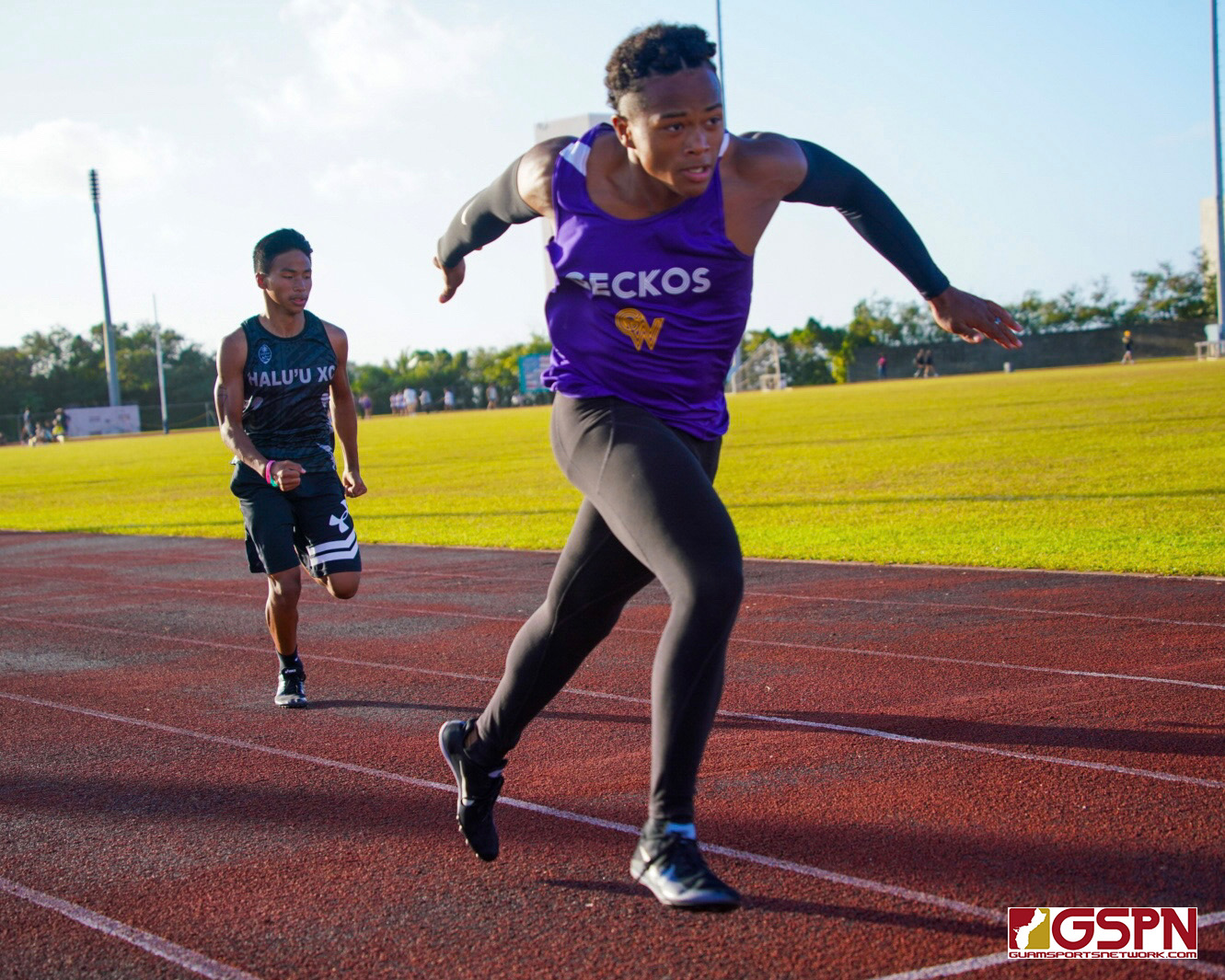 By Jay Leon Guerrero
The GW Geckos are looking strong this season and look to compete for this year's ISA Track and Field Championship. The Geckos have a good all-around squad of 40 athletes looking to dethrone the 3-time champion Guam High Panthers.
George Washington's Melody Rosario got her second taste of the competition in the throwing events and won the girls' discus with a distance of 22.99 meters on Thursday. Rosario, a junior, said she was excited to see the capabilities of the Geckos this season under the tutelage of head coach Desmond Mandell III.
"My teammates and I went to other students at school and asked them to join Track. We told them,' You don't have to be good at it right now, but we are fortunate to have a good coach, and he will help you," said Rosario.
"From here on out, we just need to be consistent and improve our PR's (personal records) leading up to the All-Island," said Rosario.
Gecko Girl Power
Joining Rosario as event leaders were Olivia Haddock (long jump, 200m), Havannah Cruz (triple jump), Hazel Wilson (100m hurdles), Gweniziah Barcinas (300m hurdles, 1500m), Rhylaieh Taitano (3000m, 800m) and Aleah Castro (400m).
Aguero, Sharks look to contend
Another thrower looking to get on the medal stand this season is Tomas Aguero from the Simon Sanchez Sharks. Aguero won the Discus event with a distance of 29.38 meters.
Aguero finished second behind Landon Meno from GW in the shotput. Meno threw for 11.39 meters, Aguero threw for 10.73 meters in the shot put. Samuel Jung for the Guam Adventist Academy was third with a distance of 9.29 meters.
"I was in the States last year, so this is my first season to play for the Sharks," said Aguero. "I like our team. We have wonderful athletes who work hard every day in their (respective) events."
Aguero said he wants to help the Sharks team place high in the All-Island, and he contributes the best he can in the throwing events. The Sharks finished third last year.
Shark freshman Rynier Diramos was featured in one of the more exciting events of the evening, finishing first in the 1500-meter event with a time of 4 minutes and 43 seconds. The 1500-meter race will be a good one this year at the all-island meet with a collection of cross-country stars eyeing the gold.
Diramos finished in front of GW affiliate Alexander Clark, who clocked in at 4 minutes and 47 seconds. Clark bounced back in the 800m race with a victory, clocking in at 2 minutes and 14 seconds. Clark also teamed up with Ian Mansfield, Jacob Jackson, and Shuntaro Suzuki to win the 4×400-meter relay for the Geckos.
After a DQ last week, the Tiyan team of David Thompson, Christopher Angoco, Christian Valencia, and Dean Masnayon won the 4×100 relay with a time of 48.19 seconds.
For full results, please click the following link:
https://www.athletic.net/TrackAndField/meet/486532/results/all
PHOTO GALLERY BROUGHT TO YOU BY:

QUICK HITS
Guam MTB National Championship: Edward Oingerang and Jennifer Camacho are your 2023 MTB national champions. Oingerang finished the course in 1:13:24 while Camacho won her second straight title in 54:08.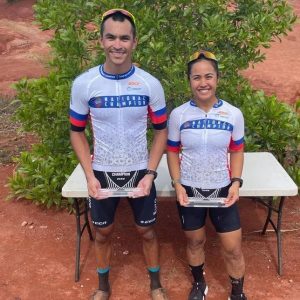 ——————————————
Kobe Miyashita, with St. John's coach Arvin Flores, was named the 2023 IIAAG Middle School Boys Volleyball MVP!