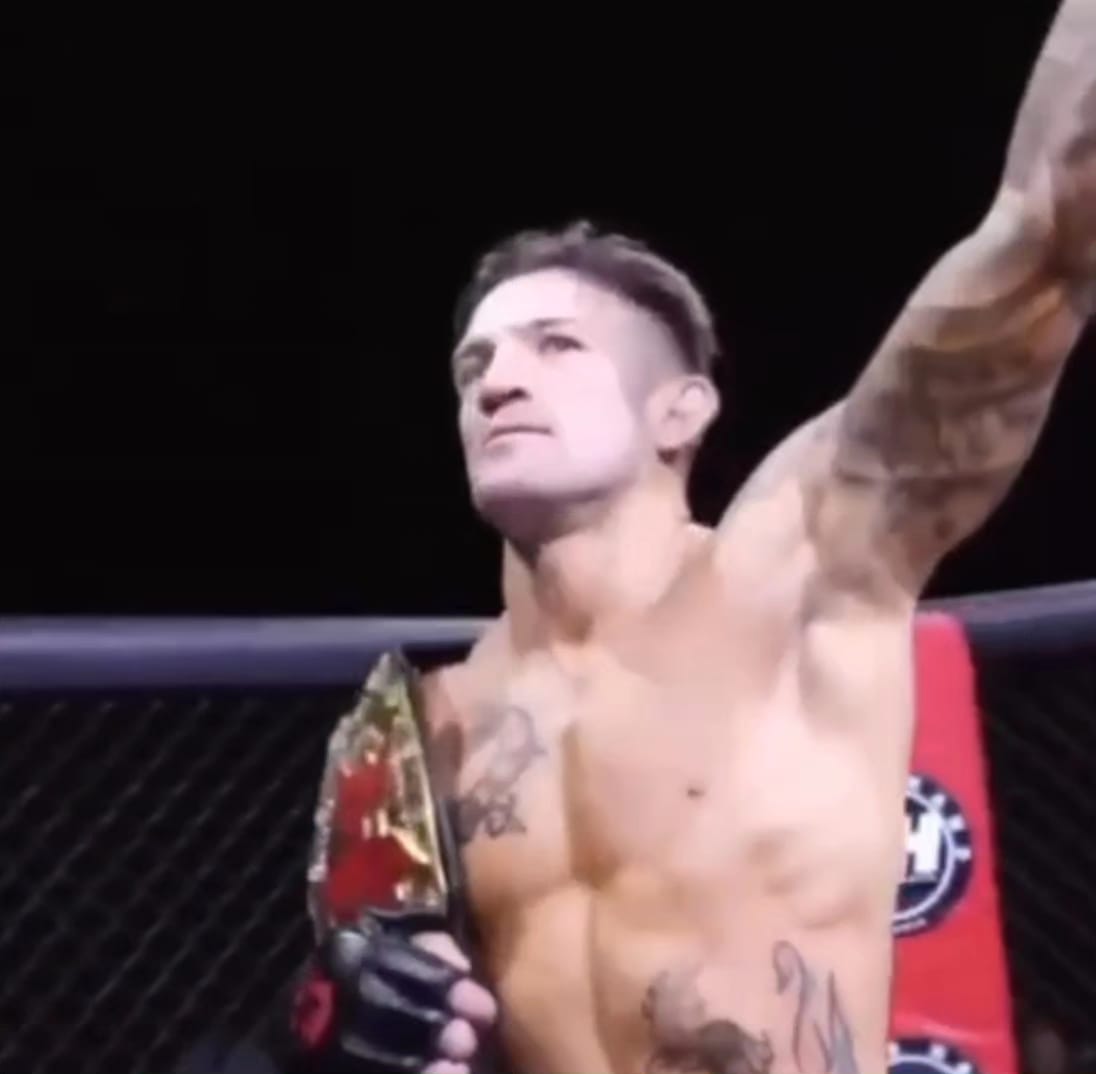 By Patrick Lujan
Not every MMA fighter rides into the sunset with a championship belt over his shoulders.
JJ Ambrose is not like every fighter, nor like your average athlete.
Ambrose announced his retirement from MMA Saturday night in Auckland, New Zealand after winning the welterweight title in the main event of Shuriken Fight Series 15.
Superman, as he is commonly known as, wraps up an impressive 36-10 pro MMA record dating back to 2005 with stints in Bellator and Pancrase and many other promotions across the globe.
Don't expect the 2022 GSPN Athlete of the Year to sit idling though. The Steel Athletics owner is sure to continue his advocacy for fitness on island through example (competing in other challenging fitness and combative events) and through community involvement (donation of time or resources). In fact, he announced in New Zealand that he will be donating all his fight purse to the recovery efforts of Typhoon Mawar.
GSPN caught up with the 36-year-old to get some of his thoughts fresh off his announcement.
GSPN: When did you really know this would be your last fight?
JJ: About a month ago, when I was packing up, my daughter Isabella saw my suitcase and said "daddy go airplane?" My heart sank. I had to walk away to hide the tears. I knew this would be my last fight right then and there.
GSPN: What would you say is the biggest lesson learned from the sport of MMA?
JJ: "This too shall pass". MMA has given me the highest highs and the lowest lows. Nothing beats that feeling right after the sun, surrounded by friends and family, eating a delicious meal. And then the loss, alone in the locker room, no one knowing what to say to you, trying to figure out what went wrong. In the end, the wins and the losses don't matter, it's the life you've lived. I've traveled the world and went further in this game than I ever imagined when I started this journey.
GSPN: What, if anything, would you have done differently in your MMA career?
JJ: I would have believed in myself more. There was a lot of self doubt that plagued me in the middle of my career, and I really had to battle the demons so to speak, to get through it. But it made me who I am today, and I'm happy to have left on a high note.
GSPN: Most memorable or favorite fight and why?
JJ: All of the fights have a special place in my heart. I think fighting Dylan Fussel at the UOG Calvo Field House in PXC (55, 2016) would be the most memorable. He dropped me in the first 30 seconds with a straight left hand, had to dig deep and battle back to edge out the victory.
Congratulations once again, Joseph Junior Ambrose. You've done yourself good.

QUICK HITS
The Figo Islanders 40s women's softball team took gold in the Senior Softball World Championship in Las Vegas. Figo came out of the loser's bracket and beat the Arizona Belles 17-3 in the AA division championship game Sunday afternoon.
Other Guam teams that played in the 40s tournament were: Team SOTTA (women's) and Bud Light Guam, Friars 671 and Sindalun Guahan (men's).
Sindalu finished a respectable 4th out of 24 AAA division teams.