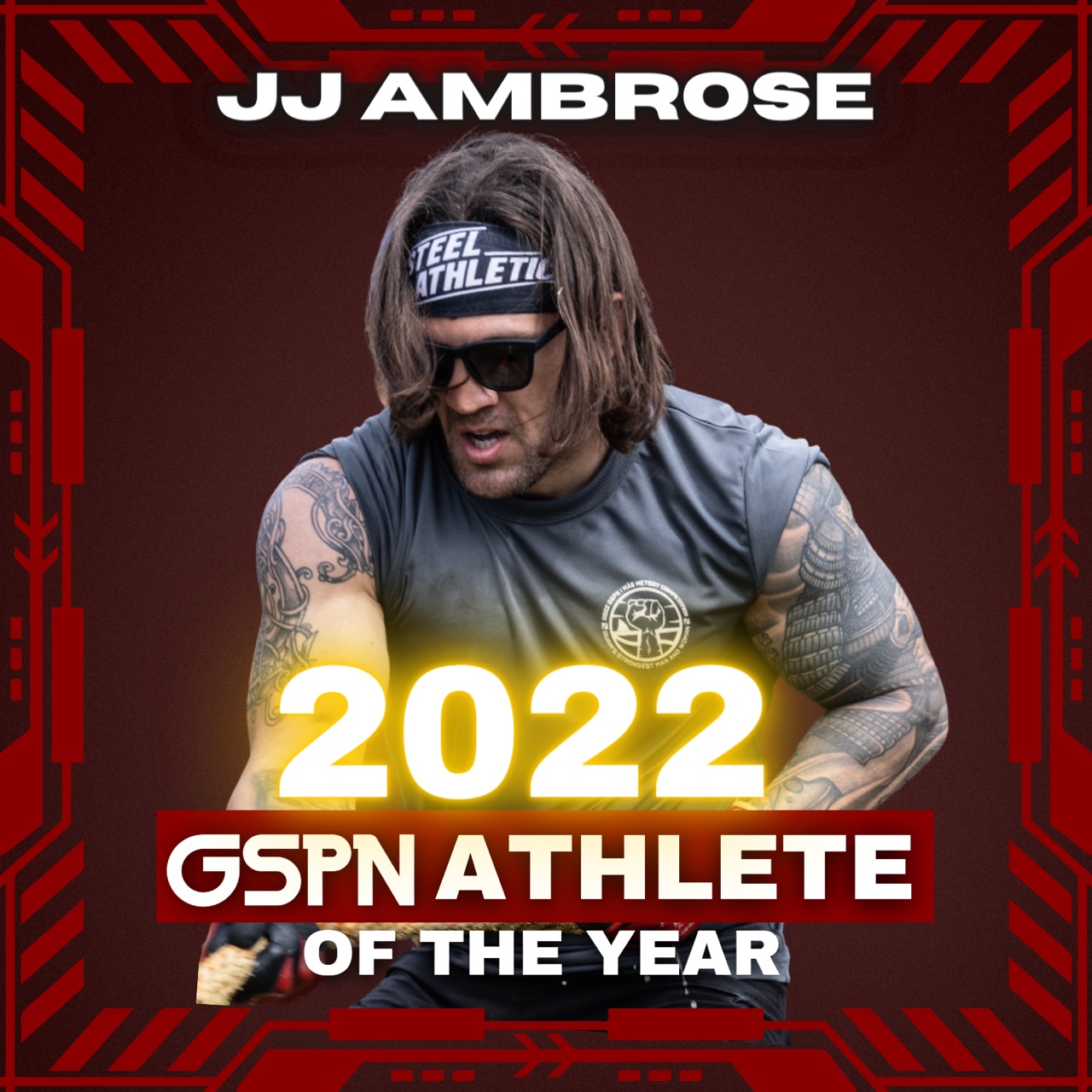 JJ 'Superman' Ambrose used 2022 as a year to do anything and everything fitness related. The success (and the attempt to succeed) earned him this year's GSPN Athlete of the Year, truly personifying the word athlete.
As the owner of Steel Athletics gym, Ambrose led from the front by participating in rigorous fitness competitions, a boxing exhibition, jiu-jitsu tournaments, MMA pro fights and even the I Mas Metgot Strongman Competition.
In May, Ambrose won black belt gold in a big jiu-jitsu tournament in California. He also medaled in the Marianas Open and Copa de Marianas.
In June, he took on Alex Castro in an exhibition boxing match that packed the house in Glorified Sparring 9. Proceeds of the event that JJ hosted went to charity. The very next morning, he led his fitness team to a first place finish in the inaugural Functional Fitness League. Steel eventually won the Affiliate Cup as the best team overall in the new FFL.
In August, Ambrose captured the HEX Super Lightweight title in Melbourne.
Then in the fall, GSPN gets a message from JJ saying that he wants to compete in the Guam Strongest Man Competition in October. Any normal 'lightweight' would've been denied entry, but Ambrose's pedigree earned him a spot in the Strongman event. Competing against monsters almost twice his size, Ambrose held his ground and came in a respectable 4th out of 5 competitors. This after just a week from competing in his second MMA fight of the year.
And to cap off the year, he competes in the New Years Eve fitness competition, taking the top spot in the Run the North fitness event.
Ambros truly personified what a true athlete is. Congratulations to JJ Ambrose for winning the 2022 GSPN Athlete of the Year.
2022 AOY FINALISTS
Elton Bautista – Guam's Strongest Man
Adrien Chargualaf – California state football champion
Ethan Elwell – CrossFit/Weightlifting champion
Manami Iijima-Martin – triathlon multi gold medalist at Pacific Mini Games; Oceania Triathlon champion
Caleb Murphy: FD football Defensive MVP; FD rugby star
Bubba Nickles – USA Softball; Japan Pro Softball
Brittney Pereda – Guam's Strongest Woman
Josiah Quintanilla – Southern High football/basketball star
Takumi Simon – Japan Pro Basketball
Jacinta Sumagaysay – weightlifting multi gold medalist at Pacific Mini Games
Brogan Walker – UFC The Ultimate Fighter finalist
PAST GSPN ATHLETE OF THE YEAR
2021 – Trevin Jones (MMA/UFC)
2020 – None due to COVID
2019 – Anthony Cruz (Jiu-jitsu champion)
2018 – Alejandra Ada (D1 Rugby champion)
2017 – Manami Iijima (Professional Triathlete)
2016 – Baby Joe Taimanglo (MMA/Bellator)
2015 – Guam Men's Basketball Team (Pacific Games Gold)
2014 – Eddie 'Barefoot Bandito' Vega (101 Barefoot Marathons)
2013 – Zach Pangelinan (USA National Rugby)
2012 – Jon Tuck (MMA/UFC)