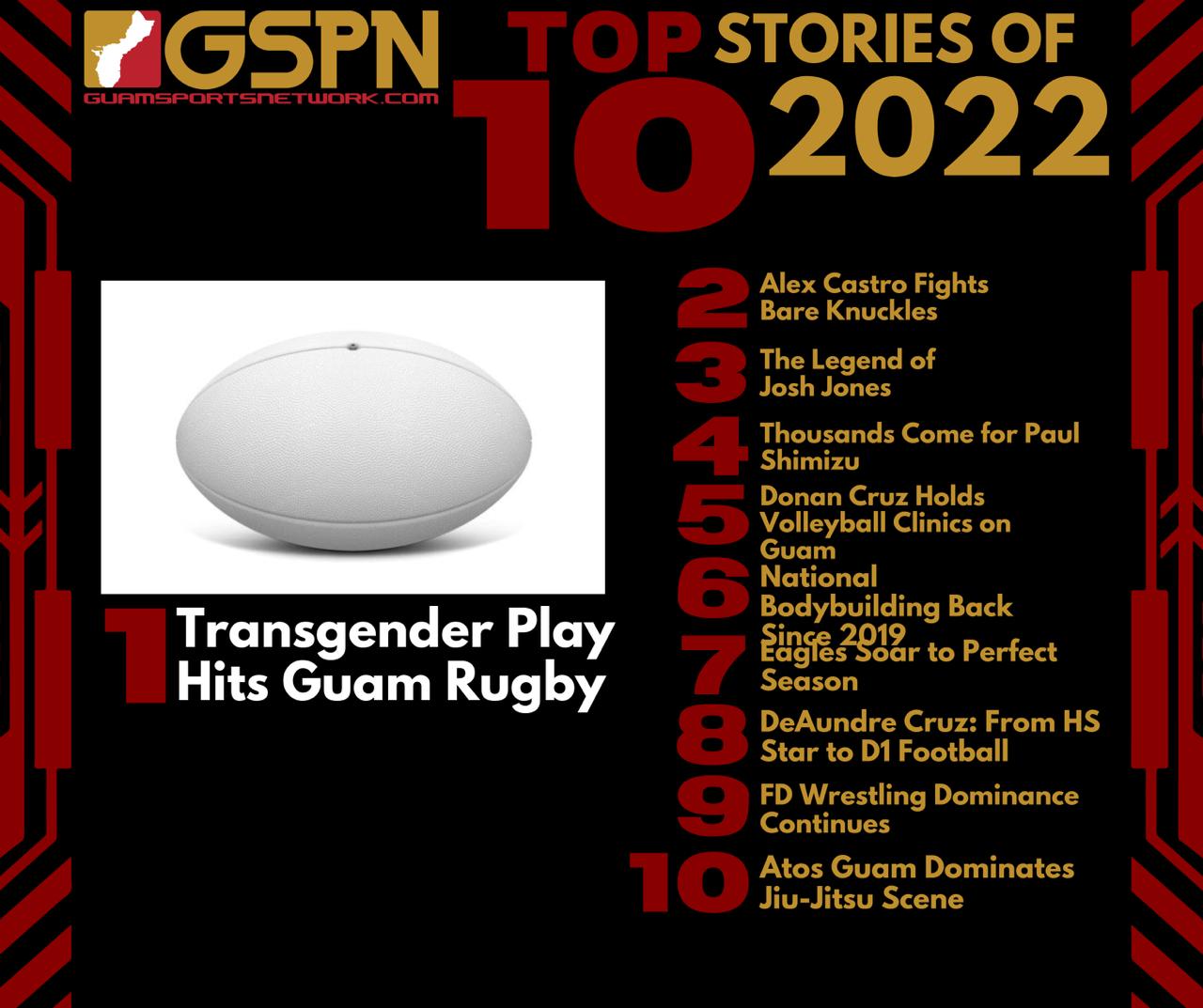 2022 was the year of our sporting world got back to any sense of normalcy. As crowds grew and masks came off, GSPN takes a look back at the Top Ten Stories of 2022 based on the number of hits attracted to the stories.
#1: TRANSGENDER PLAY HITS GUAM RUGBY
The most controversial sports topic of the year also garnered the most attention on GSPN.
On Sunday, April 10, 2022, GSPN broke the story on a Guam High transgender rugby player (born male playing in the girls division) who injured several opponents the day before. Then Tiyan rugby coach Conrad Kerber publicly came out to put notice on the safety hazard the much bigger and stronger player had on his smaller players. Videos circulated showing the much bigger player's aggressive play that injured the girls.
A civil debate ensued as supporters pushed the #letherplay initiative while opponents focused on the sure safety of the female athletes going up against the male born player.
It took GDOE almost two weeks to release a statement, punting the decision to the Guam Rugby Union, which runs the interscholastic leagues, meanwhile, future games saw opponents forfeiting against Guam High all the while the military school stayed mum.
Six days later on April 22, the Guam Rugby Union released their position that they will be following the World Rugby Law, therefore, prohibiting the transgender athlete from further competition in the season.
"This was our first encounter with a transgender athlete. The Guam Rugby Union wanted to prioritize the safety of all parties involved. We worked with GDOE to address the concerns of all rugby stakeholders."

– H.S. Rugby League Coordinator Paul Claor
#2: ALEX CASTRO FIGHTS BARE KNUCKLES
The outpouring of love and support was beyond comprehension for the previously incarcerated Alex Castro.
Droves of good wishes flowed in when the 42-year-old announced he was going to fight in the Bare Knuckles Championships in Thailand. Even our Instagram video went nuts! That coincided with his announcement t
An eye injury put a stop to his vicious but entertaining bare knuckle debut on December 10.
"Despite the loss, I came and did exactly what I said I would do, represent my island! When you leave it all out there you just accept the outcome, keep moving on and embrace the journey. The rest is history and the fights will keep coming. Thanks to everyone for being part of this journey with me."
It's been a good and blessed year for Alex Castro.
#3: THE LEGEND OF JOSH JONES
Josh Jones isn't from Guam. He never played for Guam. What he did to Guam is what put him on this list, and the featured story of The Legend of Josh Jones practically broke our website.
Jones' performance is truly legendary during the Pacific Mini Games in Saipan over the summer. After a complete game two-hitter in the semifinals on a hot Friday afternoon, Jones came in relief against Guam in the gold medal game later that night to shut down its archrival.
He did the unthinkable that June day on the mound with gold on the line: 15 innings, 26 strikeouts, 230 pitches. That's not to mention the eerie similarity of what he did to Guam in tournaments past.
"I never thought of doing what I do best again after six years of not pitching active and competitively. Also, performing in front of my people again since 2008 senior league regional All-Stars. All these I look back and embrace the work ethics I put in which makes me grateful and humble thanking my supporters – family, coaches, teammates, opponents," said Josh Jones.
Jones was cool enough to put on a pitcher's clinic for Guam's youth about a month later.
#4: PASSING OF PAUL SHIMIZU DRAWS THOUSANDS IN TRIBUTE
The thousands who came out to pay their respects to Paul Shimizu in April were too numerous to count. The former men's national basketball and Bud Kings coach touched so many lives not only through sports but his business side at Ambros and Shimbros Music.
Uncle Paul, as he was fondly known by many, had the heart to help others with humility. Even in the music industry as owner of Shimbros Inc, Shimizu brought some of the best concerts to Guam over the years. His musical tributes from local artists was a week-long concert that showed just how much love the community had for him. The expected crowd forced the family to hold a special viewing at the FD Phoenix Center. Even then, there was not enough time for all to pay their respects.
Shimizu was also part of the men's basketball gold medal team in the 1979 South Pacific Games in Fiji.
"My family and I would like to express our sincere gratitude for the outpouring of love and support. My dad will always be remembered as an athlete, coach, and ambassador for Guam sports," said his daughter Pilar Shimizu.
#5: DONAN CRUZ HOLDS VOLLEYBALL CLINICS ON GUAM
If it were up to us, this would be higher on the list, but it's your clicks that make the list this year.
D1 Men's Volleyball Coach of the Year? Born and raised Inalahan boy? Comes home and give his volleyball heart and soul back to his island? Get outa here. The story doesn't get any better.
For a full week earlier this month, Coach Donan Cruz touched practically every level of volleyball in his first return home in over a decade. The 2022 NCAA Coach of the Year made it a point to fully engage and provide his high level of expertise that has taken his Ball State Cardinals to the Final Four this past year. Cruz wrapped up his visit with tips to success with the coaches in hopes of leaving his prints on our island.
Cruz has a bigger vision in the future with hopes of bringing his entire college team to Guam for winter training and possibly an international tournament. If that comes into fruition, it'll be the highest level of volleyball to ever be played on island. Let's cross our fingers.
Ball State gets its season underway on January 12 in Hawaii to take on the top-ranked and two-time defending champion Warriors.
"Coming back home and working alongside the coaches and youth volleyball players is a life highlight for me. I am extremely grateful and thankful for Patrick and his GSPN team and partners. Without them this opportunity does not exist. The future of volleyball is in a healthy state and I promise to come back again and expand on our camp and clinic offerings and continue to bring in other knowledgeable coaches with me, as a way to nurture and contribute to the future of Guam's volleyball community. Until we meet again, Si yu'us ma'ase Guam!," Coach Donan Cruz
#6: BODYBUILDING SPOTLIGHT RETURNS
The sport of bodybuilding always attracts large crowds. The attractive physiques draws standing-room-only crowds and after the two-year absence due to COVID, the 30th edition of the Michelob Ultra Guam National Bodybuilding and Fitness Championships in July did not disappoint.
Over 50 athletes took all their hard work in the gym right to center stage competing in bodybuilding, physique and bikini fitness highlighted by Runell Balecha (men's overall classic title), Joshua Cantara (men's overall physique title) and Zoey Chargualaf (women's overall) winning in their respective categories.
The Guam National Bodybuilding and Fitness Championships obtained sanctioning from the NPC/ IFBB Pro Division in 2019 which qualifies winners of each division a chance to compete at National Pro qualifying events with an opportunity to earn a coveted IFBB Pro Division Pro Card. Jeralyn Mesa, a former Guam National Champion, brought her best physique to the prestigious U.S. Nationals and her IFBB pro card.
"Guam has a bright future ahead in physique sports. The Guam National Bodybuilding and Fitness Championships will continue to provide home grown athletes a stage to compete on and the opportunity to represent Guam at highest levels of the sport," said GNBFF General Secretary Steve Oshiro
#7: EAGLES SOAR TO PERFECT SEASON
The Guahan Eagles had a season to remember in the Matua Division of the 2022 GYNFF League. After two seasons lost to COVID, the youth football scene was lit once again.
The dynamic duo of Rayn Rios and Donte Parker were heart and soul of a perfect season that saw the Eagles give up only 25 points in the regular season.
The championship game was the icing on the cake against the super talented Hal's Angels. Night game and Parker in doubt due to an injury sustained in the semifinals, the Eagles came up big to win one of the more entertaining and exciting championship games in youth football history.
"Looking back on the season, the championship game was the ultimate climax in the return to youth football after a two year hiatus. We were blessed with the amount of kids that came out hungry to play football again. The championship game was a testament to the teams will and determination to never give up and fight till the end for a perfect season. They stayed humble and focused despite being behind for the first time throughout the entire season. They found the fire within themselves to overcome adversity with less than two minutes left in the game. EAGLES FLYING HIGH," – Eagles Matua head coach Ryan Wessling
#8: DeAUNDRE CRUZ MAKES WAY TO D1 FOOTBALL
It's been quite the journey for football star DeAundre Cruz. Always having that goal to play Division I collegiate football, Cruz went the JUCO route via San Mateo, CA before landing with Stony Brook University in New York.
Cruz sat with GSPN in January to discuss his big move to D1.
Cruz took a backup role at linebacker 2022, recording 10 tackles and seven assists. Look for the 6'2″, 240-lb Malesso beast to have a much better senior year in 2023.
"Man, this year was really up and down for me. Dealing with injuries, adjusting to a new environment, schedule, and people was really the hardest part for me, but nonetheless I learned so much this past year. Although the season didn't go the way I wanted it to go, I was able to use this year to adapt to living in a new place and get a grasp of what the D1 athlete life is like."
"I'm so blessed to have this experience and I'm very excited to see what next year has in store for me. With next season being my last year and being more comfortable with the system and program as a whole, I know so much more than I did this year and I know 2023 will be a great year."
#9: FD WRESTLING DYNASTY CONTINUES
The Father Duenas sports juggernaut is undeniable. The wrestling squad leads the way and gets the No. 9 spot of the 2022 Top Stories on GSPN.
Winning their seventh straight title makes it a bonafide dynasty led by head coach Terry Debold, who's training sessions are legendary – if you can survive a Debold session, you can survive anything.
In fact, because of the switch of schedules, wrestling season happened twice in the calendar year (March and October).
"It's really nice that our teams are being duly recognized for their accomplishments. They were definitely dedicated and put in the hard work. We've been really fortunate to have alumni wrestlers come back and help contribute to our program and we've also been blessed with awesome support from the families and our school," said FD wrestling coach Terry Debold.
#10: ATOS JIU-JITSU DOMINATES BJJ SCENE
In only its first year in existence, Atos Jiu-Jitsu Guam and head professor Mike Carbullido has already established themselves as the top jiu-jitsu competition academy on island.
First taking the Marianas Open in May and then the Copa de Marianas in October, Atos skyrocketed straight to the top in local competition. Then in late September, the Guam crew welcome head professor Andre Galvao and family to our island. It's been a special year for Atos, to say the least.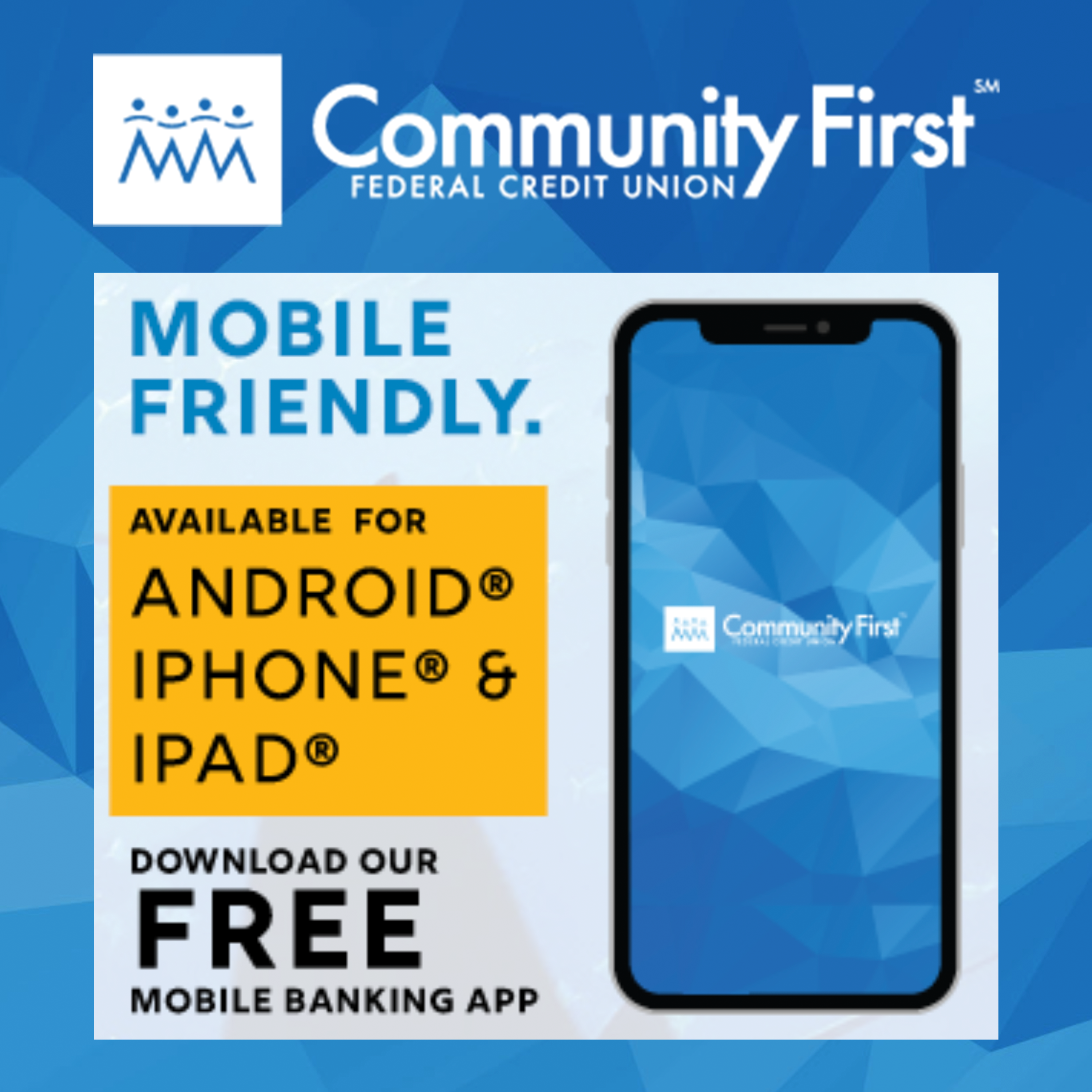 GPS Sports Calendar
SU

MO

TU

WE

TH

FR

SA
28

29

30

31

1

2

3
Events for May
31st
No Events
Events for June
1st
No Events
Events for June
2nd
No Events
4

5

6

7

8

9

10
Events for June
3rd
No Events
Events for June
4th
No Events
Events for June
5th
No Events
Events for June
6th
No Events
Events for June
7th
No Events
Events for June
8th
No Events
Events for June
9th
No Events
Events for June
10th
No Events
Events for June
11th
No Events
Events for June
12th
No Events
Events for June
13th
No Events
Events for June
14th
No Events
Events for June
16th
All of the day
TBA
Events for June
17th
All of the day
TBA
19

20

21

22

23

24
Events for June
18th
All of the day
TBA
Events for June
18th
No Events
Events for June
19th
No Events
Events for June
20th
No Events
Events for June
21st
No Events
Events for June
22nd
No Events
Events for June
23rd
No Events
26

27

28

29

30

1
Events for June
25th
08:00 AM - 04:00 PM
Guam International Raceway Park
Events for June
25th
No Events
Events for June
26th
No Events
Events for June
27th
No Events
Events for June
28th
No Events
Events for June
29th
No Events
COMING SOON …
GUAM SPORTS ON HOLD DUE TO SUPER TYPHOON MAWAR
QUICK HITS
Bishop Obispos beat Mt. Carmel for the IIAAG Middle School Girls Basketball championship 37-25.
—————————————-
The Benavente Roadrunners crushed the Agueda Pirates 17-1 to win the 76 PONY Middle School Baseball League. Rodney San Nicolas was a beat, striking out 13 batters in a complete game while going 4-for-4 at the plate, including a homer and 4 RBI.