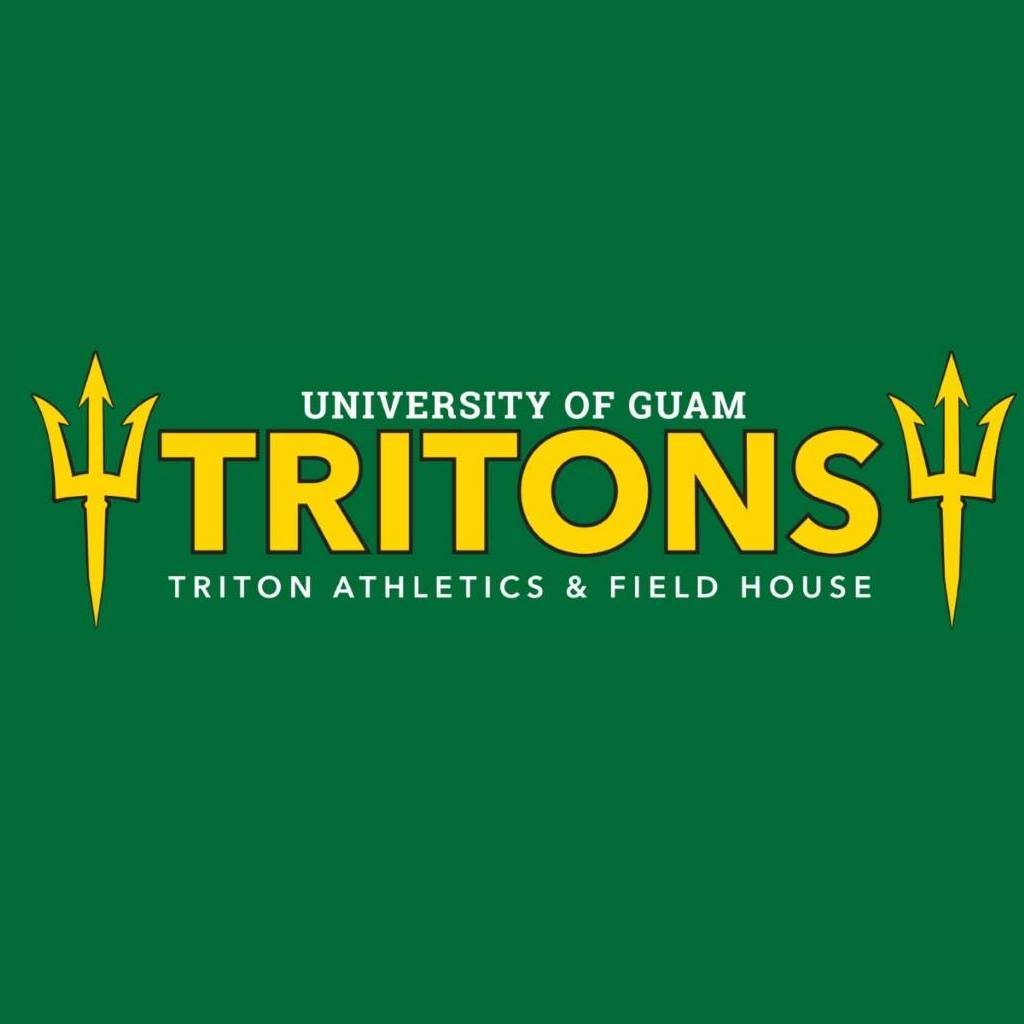 PRESS RELEASE – It was a win-win day in the UOG Calvo Field House for the Tritons on Saturday, as Triton Athletics and Field House inducted five new members to their UOG Athletic Hall of Fame while the UOG Triton Men's Basketball Team defeated the Four Stars in the HOF Basketball Game 98-80 to claim their 2nd win of the season. 
UOG Senior Vice-President and Provost, Dr. Anita Borja Enriquez, and Dean of Enrollment Management and Student Success, Dr. Lawrence F. Camacho inducted 5 new members of the Athletic Hall of Fame at half-time of the basketball game, as the following were added to the Hall:
Dr. Robert A. Underwood, former President of UOG, who restarted varsity athletics with his "Good To Great" program (Represented by his daughter, Sophia Underwood)
Jerry Tan, UOG graduate and a force behind Saipan and Northern Mariana Island's sports
Larry G. Gamboa, former UOG graduate and employee and national level volleyball player (Represented by his wife, Valarie Gamboa)
Michelle (Shelly) Cruz Tiasipic, UOG graduate and national level volleyball and basketball player
Also the 1977 undefeated UOG football team (10-0) was inducted as the first team recipient of a UOG Athletic Hall of Fame spot, who won the Guam Football League in 1977 and the team was represented by six former players on the team:
John Borden
Mark Wessling
Ron Camacho
Eddy Reyes
Peter Talaje
Brian Rabon
The Hall of Famers had a reception prior to the HOF Basketball Game and were given the chance to speak about their times at UOG and playing sports for both UOG and other national and island teams. The Hall of Fame Induction Ceremony was shown live on PBS Guam Channel 12 as part of their coverage of the Triton-KFC Men's Basketball League.
In the Hall of Fame Basketball Game, the Tritons defeated the Four Stars 98-80 to win their 2nd Triton League game of the season. The Tritons were led by Logan Hopkins with 21 points followed closely by Mike Pangelinan with 20 points.

2022 GSPN I MÅS METGOT COMPETITION
2022 GSPN I Mås Metgot Competition Recap
2022 GSPN I MÅS METGOT COMPETITION
2022 GSPN I Mås Metgot Competition Recap
2022 GSPN I MÅS METGOT COMPETITION
2022 GSPN I Mås Metgot Competition Recap
COMING SOON …