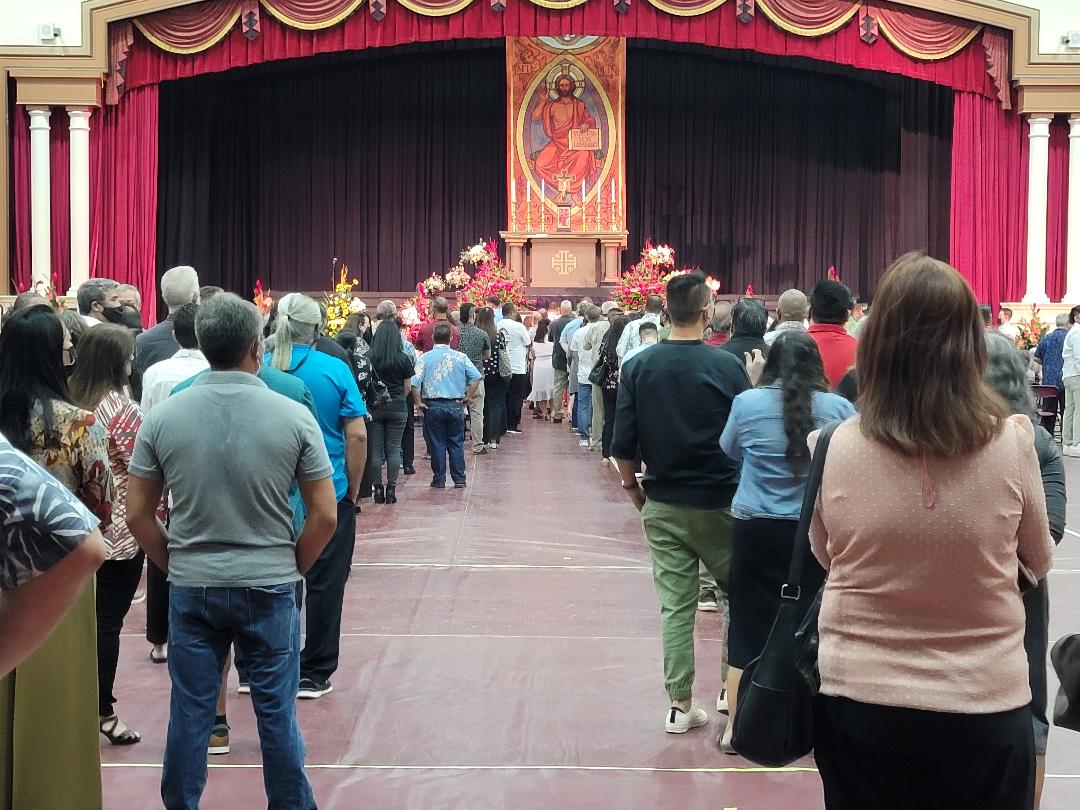 It was a Who's Who in Guam's community paying their respects to Paul S.N. Shimizu, a loved basketball coach and businessman who passed away on March 30th in San Francisco.
Shimizu spearheaded the Bud Kings mainly in the 1990's that generated a host of basketball legends to include Juan King, Jesse Perez and Seymour Payne. He was also one of the Shimizu brothers that own and operate Ambros, Inc.
Many in the sports, business and government communities stood in long lines to say their final goodbye to who everyone knows was a well-respected and humble man of Guam. Funeral and burial services are set for Saturday.
One of his former players, Juan King, shares this….
"When a close friend unexpectedly leaves us, a piece of our heart is forever broken."

Our friend, brother and coach, Paul Shimizu was an extraordinary man. For about a decade, he gave us joy, camaraderie and friendship. He afforded his time and resources to showcase our basketball talents around the region. A great father and family man, we grew up like families, hanging around his wife, sons Toby, Carlos and the rest of their children …Barbecuing or just hanging out.

He loved us, we loved him. His natural pleasant personality was key to the development of international competition for the island. His international reputation was phenomenal.  

As a person, he was a friend and brother. As a coach, he gave me and my teammates an opportunity to enjoy and excel in the sport we truly love as young adults

His name and legacy will forever be tied to Guam's Basketball Program.  He was the reason we looked forward to playing the Andersen Bombers. We loved the high level basketball competition, and enjoyed the results with a couple of coolers full of Bud Light and Budweiser.  

RIP my brotha, friend and coach.

Juan M. King

Forward #20

Bud Kings