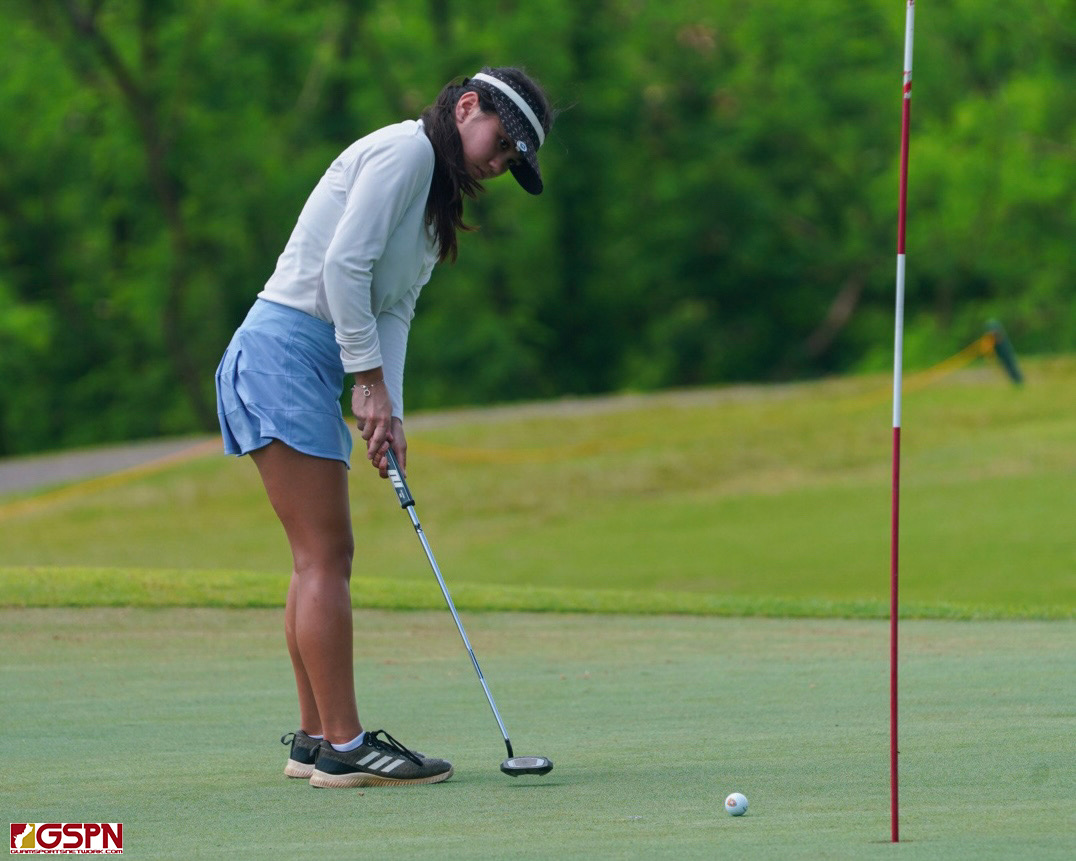 By Nick Akimoto
It was a windy opening day for the2023 Guam Amateur Golf Championship accompanied by some light showers, but the weather was more than perfect for the competition following Typhoon Mawar. Many of Guam's most accomplished golfers teed off at the Country Club of the Pacific in Talofofo for the opening round of one of Guam's most competitive tournaments.
After the first day of competition, Ivan Sablan steadied the winds with a low of 2-over (74) to take a three-stroke lead in the male division. Seasoned golfers Louie Sunga (77), Daryl Poe (78) and Nalapon Vongjalorn (78) are close behind and look to hunt down Sablan in the next round.
With the wind as a major challenge, Sablan had a steady 38-36, parring all nine holes at the back. Sunga actually had the low score at the turn with a 35, but posted a 42 to finish off.
Defending champion Redge Camacho (86) is currently twelve strokes behind Sablan, but the most-recent tournament winner is glad to see the event continue to take place in spite of the recent typhoon.
"It's pretty nice, just a little windy today. There's a lot of good competition this year. A lot of the kids from college came back and it seems like they're playing well. The veterans are here too," said Camacho.
College players Markus Nanpei (81) and Eduardo Terlaje (82) will need to make a big move in Sunday's Round 2. Stussy Shiroma (85) shot the lowest score amongst the high school players.
In the female division, defending champion Tyanna Jacot (72) smoked the course at even par and is sitting quite comfortably at the top of the competition with a seven-stroke lead.
The 10th grader from St. John's traded off five birdies with five bogies to even out her round.
Emiri Sunga (79), Tessie Blair (83), and Hiromi Takasu (83) trail the junior standout and hope to close on Jacot's lead in the following round.
The golfers will return for the second round of competition Sunday morning with the third and final round next Saturday.
MEN'S LEADERBOARD (Round 1)
Ivan Sablan +2 (74)
Louie Sunga +5 (77)
Daryl Poe +6 (78)
Nalapon Vongjalorn +6 (78)
Taiyo Tagami +7 (79)
Markus Nanpei +9 (81)
Eduardo Terlaje +10 (82)
Stussy Shiroma +13 (85)
Eugene Park +13 (85)
Timothy Hubert +13 (85)
Santino Yanza +13 (85)
Taisei Tagami +13 (85)
Sam Teker +13 (85)
Redge Camacho +14 (86)
Ken Duenas +15 (87)
Trey Jacot +18 (90)
Edwin Fenton +19 (91)
Ray Quintanilla +27 (99)
WOMEN'S LEADERBOARD (Round 1)
Tyanna Jacot Even (72)
Emiri Sunga +7 (79)
Tessie Blair +11 (83)
Hiromi Takasu +11 (83)
Rose Tarpley +12 (84)
Nalathai Vongjalorn +12 (84)
Mina Manibusan +13 (85)
Ava Limtiaco +13 (85)
Tai Maulupe +18 (90)
Krisana Fenton +21 (93)
Eva Cabrera +26 (98)
Trudy Plummer +26 (98)
Rose Cunliffe +27 (99)
Sheri Teker +46 (118)
Lisa Babin +47 (119)
PHOTO GALLERY BROUGHT TO YOU BY:

QUICK HITS
The Figo Islanders 40s women's softball team took gold in the Senior Softball World Championship in Las Vegas. Figo came out of the loser's bracket and beat the Arizona Belles 17-3 in the AA division championship game Sunday afternoon.
Other Guam teams that played in the 40s tournament were: Team SOTTA (women's) and Bud Light Guam, Friars 671 and Sindalun Guahan (men's).
Sindalu finished a respectable 4th out of 24 AAA division teams.