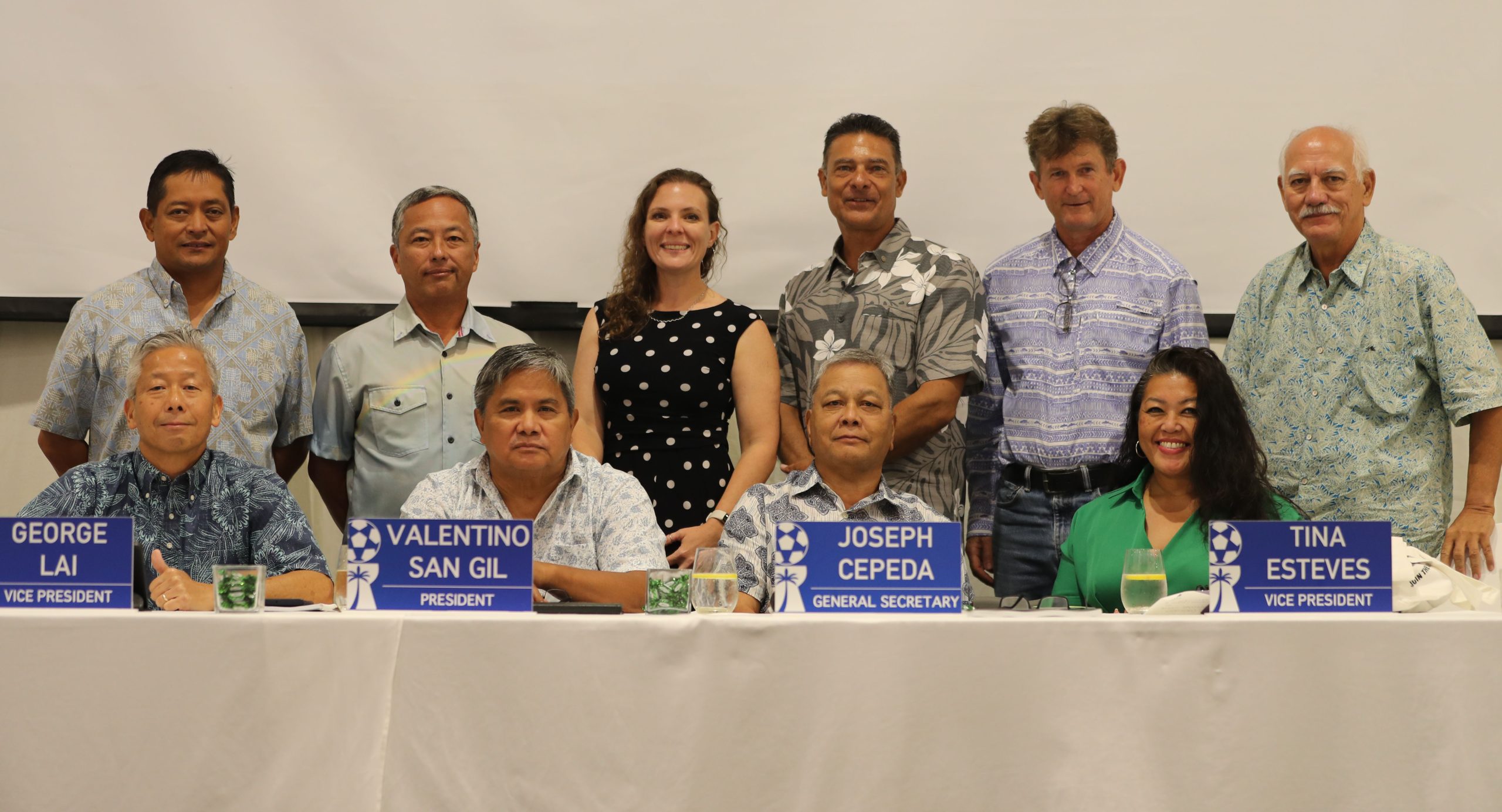 PRESS RELEASE – Guam Shipyard Wolverines' Peter Toves and Wings FC's Duane Pahl were the top vote getters in an election held at the 2023 Guam Football Association Congress for five vacant seats on the GFA Executive Committee held Tuesday evening at the Hyatt Regency Guam. 
Toves, new to the committee, garnered nine out of a possible 12 votes and will serve his first four-year term following the election. Pahl, who also received a total of nine votes out of a possible 12, returns for another four-year term. Also voted in were incumbent members Fred Alig II, Kelley Barnhart, and Gian Tenorio. The other two candidates in the election, Joaquin Cook and Jason Cunliffe, each received six of a possible twelve votes, just one shy from Alig and Tenorio, who each garnered seven votes to take the fourth and fifth vacant seats in the Executive Committee.
"I would like to extend my sincere gratitude to the GFA Congress members in attendance who exercised their right to vote," said Joe Cepeda, GFA General Secretary, who facilitated the Congress event.
"With the election over and the five Executive Committee members voted in for the 2023-2027 term, I look forward to the collaborative effort by all Executives and GFA stakeholders to advance football in Guam and to meet goals and objectives as outlined in GFA's four-year strategic plan, 'Growth Planning for the Next Generation.' This working group of volunteer-based individuals passionate about football in Guam will be key in supporting GFA – its athletes, coaches, officials, administrators, and staff – for the exciting years ahead."
The five members voted in join GFA President Valentino San Gil, Vice Presidents George Lai and Tina Esteves, and sixth member Craig Wade on GFA's Executive Committee.
In another key vote, Congress members voted 8-4 in opposition to the suspension of member club Tigers SC. Tigers SC had been issued a notice of temporary suspension by the GFA Executive Committee for not meeting the minimum requirements as a Member Club in 2023 under Article 18 of the current GFA Statutes. According to Article 19 of the GFA Statutes, only the Congress has the power to fully suspend members. A 2/3 majority vote done by secret ballot is required to officially suspend a GFA Congress member.
All election and voting procedures were handled by the independent GFA Electoral Committee chaired by Atty. Fred Horecky.
During the evening event, the Hon. Lou Leon Guerrero, Governor of Guam, was present and gave opening remarks that highlighted GFA's efforts in serving the local community by providing opportunities for success through football. The Congress also included an address by GFA President Valentino San Gil and a presentation by GFA Vice President and GFA Finance Committee Chairman George Lai on GFA's finances.
Chima Mbakwem, chairman of the independent Strategic Plan Review Committee, also gave remarks on GFA's progress with its strategic plan, "Growth Planning for the Next Generation" among other items on the agenda. Additionally, at the conclusion of the election, GFA President Valentino San Gil presented a Certificate of Appreciation to outgoing GFA Executive Committee member Joe Roberto, who opted not to run for another term.
Special guests from FIFA – Jun "CJ" Chen, Lavin Vignesh, and Mike Wong, as well as AFC – Yasuko Takano and Bowen Ying – attended the GFA Congress event.
The event was available to watch online via Live Stream at https://youtube.com/live/KOLStNwOmTM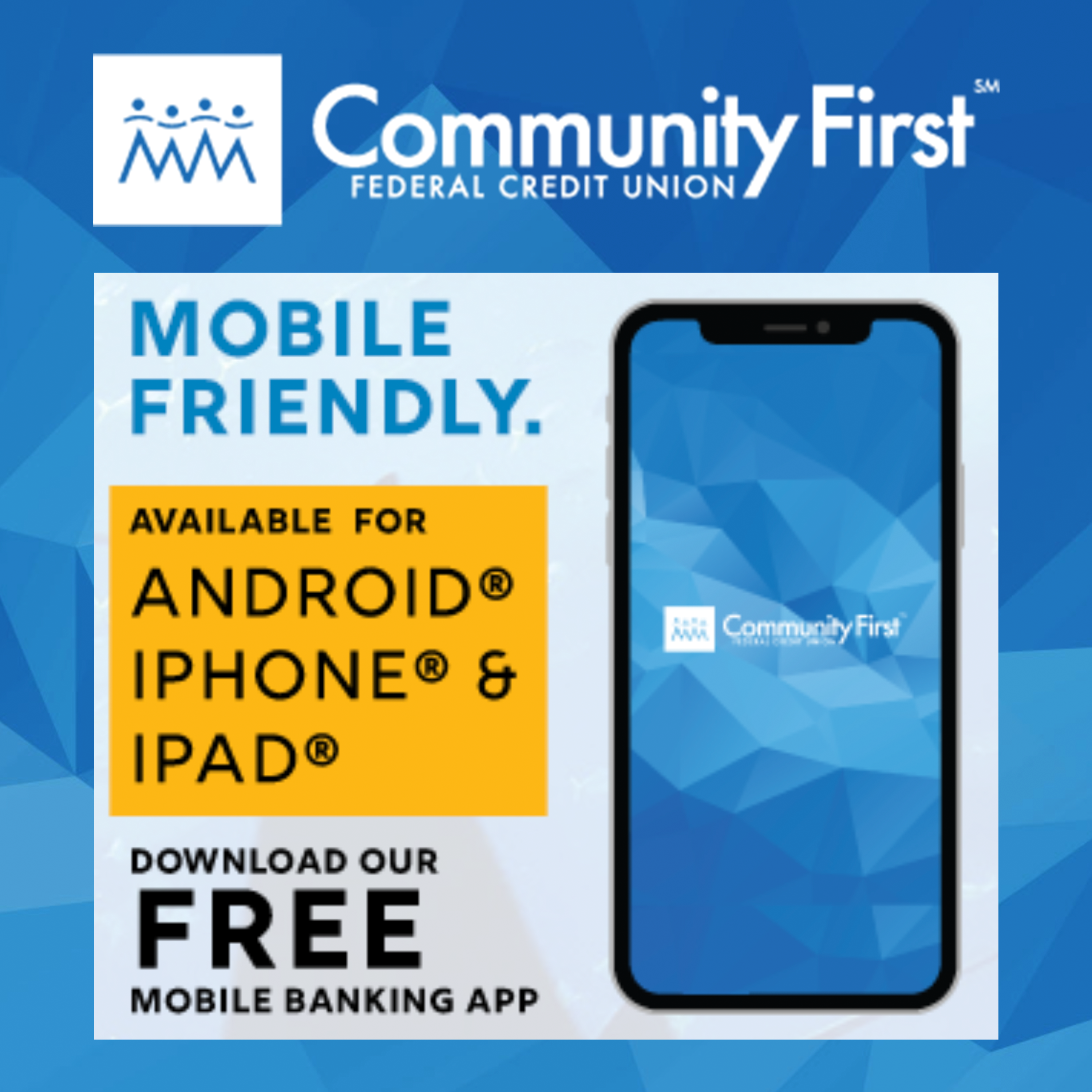 GPS Sports Calendar
SU

MO

TU

WE

TH

FR

SA
Events for November
1st
04:30 PM - 08:00 PM
JFK
05:30 PM - 08:00 PM
Various
05:30 PM - 08:00 PM
Various
Events for December
2nd
09:00 AM - 05:00 PM
FD Phoenix Center
10:00 AM - 03:00 PM
Various
10:00 AM - 04:00 PM
Various
Events for December
3rd
06:00 AM - 08:00 AM
Hilton Hotel
Events for December
4th
04:15 PM - 06:30 PM
Various
04:30 PM - 08:00 PM
GW Field
05:00 PM - 07:00 PM
Okkodo
Events for December
5th
04:00 PM - 06:00 PM
Various
05:00 PM - 08:00 PM
Various
06:00 PM - 08:00 PM
TBA
Events for December
5th
No Events
Events for December
7th
04:00 PM - 06:00 PM
Various
04:15 PM - 06:30 PM
TBA
Events for December
8th
05:00 PM - 08:00 PM
Various
Events for December
9th
Events for December
10th
05:00 AM - 09:00 AM
Skinner's Plaza, Hagatna
09:00 AM - 05:00 PM
UOG Field
Events for December
11th
04:00 PM - 06:00 PM
Father Duenas
04:15 PM - 06:30 PM
Various
Events for December
12th
04:00 PM - 06:00 PM
Various
05:00 PM - 08:00 PM
Various
Events for December
12th
No Events
Events for December
14th
04:00 PM - 06:00 PM
Various
04:15 PM - 08:00 PM
TBA
Events for December
15th
05:00 PM - 08:00 PM
Various
05:30 PM - 09:00 PM
TBA
Events for December
16th
08:00 AM - 04:00 PM
10:00 AM - 03:00 PM
Various
10:00 AM - 04:00 PM
Various
Events for December
16th
No Events
Events for December
18th
04:30 PM - 06:00 PM
Harvest Christian Academy
Events for December
19th
04:00 PM - 06:00 PM
Various
05:00 PM - 08:00 PM
Various
Events for December
19th
No Events
Events for December
21st
04:00 PM - 06:00 PM
TBA
Events for December
22nd
05:00 PM - 08:00 PM
Various
Events for December
23rd
10:00 AM - 04:00 PM
Various
04:00 PM - 10:00 PM
Okkodo
Events for December
23rd
No Events
Events for December
24th
No Events
Events for December
25th
No Events
Events for December
27th
05:30 PM - 07:00 PM
TBA
Events for December
27th
No Events
Events for December
29th
05:30 PM - 09:00 PM
TBA
Events for December
29th
No Events
31

1

2

3

4

5

6
Events for December
30th
No Events